Programming Librarian for Library Students
Heather Paulson shares how Programming Librarian is one of her main inroads into the library world.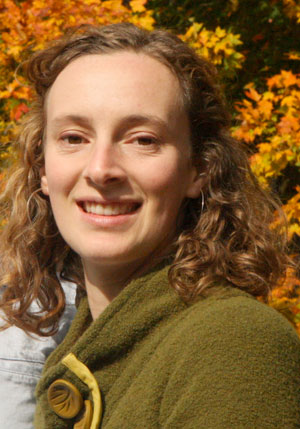 As librarians, we tend to be a goal-driven bunch. Whether it is launching a new program, increasing circulation statistics, improving patron experiences, or developing further skills through training or conferences, it always seems that the library community at large is in a constant state of self-improvement. Perhaps this need for self-reflection stems from the changing space and use of the library, or is a side effect of doing more with less as the impact of the financial downturn hits libraries everywhere. Whatever the reason, libraries and librarians are changing and we are sharing those changes, improvements, and struggles with each other. This hub, or loop of information is an absolutely vital part of our survival and success, not to mention that communicating and sharing are par excellence of the library credo.
As I round out my final semester in library school at Long Island University, the impending need to fill up my library skills tool-box and fill out job applications is in the forefront of my thoughts. My coursework and internships provide a glimpse into professional life as a librarian, but I also get a sense that there is more to librarianship than is taught in the classroom and perhaps, much of what we learn comes through the challenges we accept, risks we take, and the experiences we take away from the process. These "aha!" moments swirl above and around me in what I am referring to as, "the loop," and it is my goal to get my head out of the library student sand and get myself into the loop—hopefully I'll learn something and take risks in the process.
In my day to day, I wear several hats. Above all, I am a student. However, I also work in the children's section of a small library and am an adjunct for the virtual and physical reference desks at New York University's library. In thinking more concretely about getting in the loop I realize that I don't have time to troll the Internet for hours every day catching up on new resources in library programming, technology trends, available grants, and innovative ideas. Likewise, I don't have the funds to attend every conference and lecture of interest. Instead, I need to use my time efficiently and not re-invent the wheel every time I face new obstacles in my school and work life. I need a tool that covers a lot of library ground and can stay in the loop for me—and I know just where to turn!
Last summer I had the pleasure of volunteering with the crew at the Public Programs Office's booth at the Annual ALA Conference in Chicago. In full disclosure, I had only the vaguest idea what the Public Programs Office does at ALA, but I knew that their booth was right next to the Reading Stage and that my favorite illustrator, Kadir Nelson, would be doing a program on the African-American baseball experience hosted through PPO. That was enough to sign me up for a shift each day during the conference.
What I came away with was much more than I actually gave in volunteer hours. Between blogging about Nelson's incredible presentation with Sharon Robinson (Jackie Robinson's daughter), attending a breakout session on Prime Time Family Reading Time, and taking in a few authors at the Reading Stage (Sherman Alexie and Jill McCorkle among others), I brought back with me a host of inspiration, including an interest in checking out what further resources PPO provides through its website, Programming Librarian.
Programming Librarian serves as one of my main inroads into the world of library programming and I continue to be impressed with the thorough content and up-to-date information that keeps the world of public programming connected. The website has done most of the footwork to find the best resources and information that any librarian would find useful.
As a library student, three particular resources have already become part of my bag of tricks when I'm working on a programming project. Under the planning section of the library, the calendar of events and celebrations is a handy page filled with inspiring programs from organizations like the Academy of American Poets, the National Endowment for the Arts, and the Library of Congress (just to mention a few). In addition, local libraries from across the country have an opportunity to showcase public programming events. Many of these events are fodder for inspiration for my own programming ventures. Although some events are sponsored through the Public Programs Office, others are do-it-yourself and can easily be adapted for various library settings. After reading through the recommendations for honoring Women's History Month in March, I am inspired to pitch a mother-daughter reading group to the staff at the children's library where I work; complete with a girl-focused reading list and highlighting the achievements of women writers and artists from New York.
The second resource I find incredibly useful as a student is the programs section of the Library. Last fall, my supervisor suggested I ask a fairly well-known young adult author to present a reading of his most recent novel at our library. Without much experience in approaching authors and putting together events like these, I went to the author programs section of the website and read Jane Graham George's step-by-step advice on author events. Her words gave me the confidence to approach the author and execute the event with grace.
Finally, I highly encourage students interested in library programming to take a look at the page on grant funding sources. Although many of these grants are for institutions, there are also many smaller ones, such as the ALA scholarships and the Library Grants Blog that will be of interest to students. Not only does this page provide help for students but it serves as a guidebook for new programming librarians, most of us fresh out of school, who may need to seek outside sources to fund their programs.
I also keep "in the loop" by subscribing to the RSS feed from the Programming Librarian blog, and I have been busy mining the articles for useful skills I can apply to my own job. Most important, Programming Librarian makes me feel like the insider I aspire to be—like I'm "in the loop." Whether or not I become the library leader I hope to be, I realize that staying connected with resources and contributing insights and advice to a shared community is an unwritten aspect of every job description. Programming Librarian is just one easy and effective way to work the network and get in the loop with my current and future peers.
Date / Time
Tuesday, January 12, 2010 - 16:30
Library Type
Academic / College
Public
School (K-12)
Special
Job Functions
Budgeting
Marketing
Professional Development/Training