New for December at EDSITEment
EDSITEment celebrates holiday traditions, takes another look at C.S. Lewis's famous wardrobe and relives Pearl Harbor.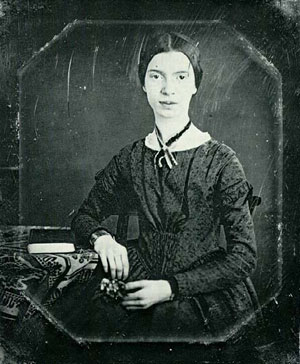 This month, celebrate holiday traditions, go beyond C.S. Lewis's famous wardrobe, relive Pearl Harbor, learn more about George Washington's Christmas boat ride across the Delaware, celebrate Emily Dickinson's birthday, and travel back in time to the City of Light in the first part of the last century.
Gift of Holiday Traditions: Kwanzaa, Hanukkah, and Christmas
In the month of December, the ritual of exchanging gifts is certainly a holiday tradition in many families, and we all can relate to the difficulty of finding that one special gift for a loved one. Open the Gift of Holiday Traditions and discover the origins and meaning of traditions, including the annual custom of gift giving that resonates within these cultural celebrations and classic holiday stories.
Go Beyond the Wardrobe
On December 10, the latest episode of C.S. Lewis's The Chronicles of Narnia, The Voyage of the Dawn Treader, is revealed! Climb aboard The Voyage of the Dawn Treader to encounter a host of dragons, dwarves, merfolk, and a band of lost warriors, then Go Beyond the Wardrobe with EDSITEment resources to engage your students and library customers' creative imaginations!
Also for December
Japan attacked Pearl Harbor on December 7, 1941, but was war between the United States and Japan inevitable? Connect your students with The Road to Pearl Harbor: The United States and East Asia, 1915–1941, a rich curriculum unit and interactive student resource.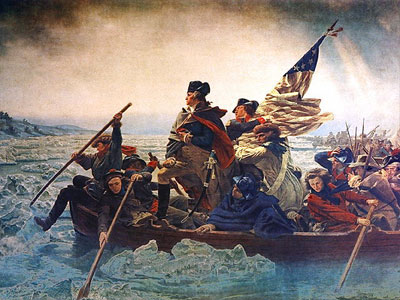 Did George Washington really stand in that small boat on Christmas Night 1776, when he led Continental army across the Delaware River? Find out in Emanuel Leutze's Symbolic Scene of Washington Crossing the Delaware, a Picturing America interactive.
The Belle of Amherst, Emily Dickinson celebrates a birthday on December 10th. "Leap, plashless" with Emily Dickinson & Poetic Imagination in this EDSITEment lesson, then read her letters to those closest to her as she asks "Will you be my preceptor?" (three lessons).
Wish to celebrate Christmas in the City of Light? This month tune into Paris: the Luminous Years and find out why Paris from 1905–1930 was the place to be for writers, artists, and bohemians. December 15 on PBS!
About EDSITEment
Now in its eleventh year, EDSITEment is a partnership among the National Endowment for the Humanities, Verizon Foundation's Thinkfinity, and the National Trust for the Humanities. This free-access, user-friendly website showcases more than 300 top humanities sites that have been identified and reviewed for content, design, and educational impact in fields such as social studies, history, literature, foreign languages, art, and culture. EDSITEment also creates grade-specific lesson plans that incorporate online resources, original source materials, and interactive learning activities, games, and quizzes for use by K–12 teachers and students. Find out why the American Association of School Librarians selected EDSITEment as one the 25 Top Website for Teaching and Learning for 2010.
Date / Time
Thursday, December 2, 2010 - 16:45
Library Type
Academic / College
Public
School (K-12)
Special
Job Functions
Resources and Program Starters