Q&A with the 2007 Jaffarian Award Winner
School librarian Barbara Ungar talks about the award-winning program.
Editor's note: Today's post is part of a month-long series featuring Q&A with past winners of the Sara Jaffarian School Library Program Award for Exemplary Humanities Programming.
The Sara Jaffarian Award was established in 2006 to recognize and promote excellence in humanities programming in elementary and middle school (K–8) libraries. It is presented annually by the Public Programs Office, in cooperation with the American Association of School Librarians (AASL), and named for Sara Jaffarian, whose donation to ALA's Cultural Communities Fund established the award. Jaffarian, a retired school librarian and long-time ALA member, spent her career passionately advocating for school libraries in every school. Find out more about the Sara Jaffarian award. Applications for the 2011 Jaffarian Award will be accepted September 1, 2010–December 15, 2010.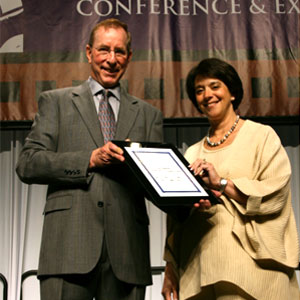 Barbara Ungar is the Library Media Teacher at Central Elementary School in Wilmette, Illinois. Her program, Central School Third Grade Virtual Museum—A Day in the Neighborhood, won the 2007 Jaffarian Award.
Programming Librarian: Please briefly describe your school library's humanities program. Why did you decide to put the program up for consideration for the Jaffarian Award?
Barbara Ungar: Our program was an outgrowth of our third grade social studies curriculum with the focus on learning about Chicago. We wanted the students to understand how Chicago was built through immigration and the growth of ethnic communities. Each of our five sections of third grade visited and learned about a different community/neighborhood within the city of Chicago. The students had a primary source research experience in the neighborhood, visited a local history museum with relevant information, and used other resources to create a web page as part of our virtual museum about Wilmette, Chicago, and Illinois. They compared each neighborhood to the others as well as their own community and drew conclusions about similarities and differences between the neighborhoods. We also utilized our art, music, and library programs to further incorporate knowledge and understanding about these five cultures. Our results can be viewed at the Grade 3 Virtual Museum Project website.
PL: What were some challenges that you encountered during your library's humanities program? How did you overcome them?
BU: We needed a lot of coordination between our staff. There were eight teachers involved with the librarian acting as the project coordinator. We needed to secure in-school planning time through our administration. We also wanted community involvement and used our PTA to help us find members of our school community with the ethnic backgrounds we were studying so that they could visit the classes and help us with stories, food, and artifacts. Financing was also a challenge and we applied for several grants to help us with this. Local businesses were approached and one even provided all the bus services that we needed to transport the students to all our primary source research opportunities. Doing something of this magnitude might have been disruptive if we had not found a way to integrate this totally with existing curriculum thus establishing a better "buy-in" from all the teachers and administration.
PL: What do you think set your program apart from all the other 2007 Jaffarian applicants?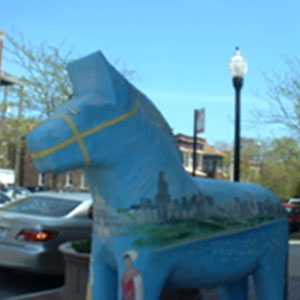 BU: Not knowing what the other applicants submitted, I would guess it was the fact that all this was coordinated through the library/librarian (so the library was the stimulus and the main focus of the project). I also think it was a unique way of delivering curriculum for all the departments.
PL: How does your school library plan to use the $4,000 award?
BU: We have used this to develop another humanities program for our second grade students. The students have become "museum curators" for Native American regional tribes. We purchased artifacts from different regions, brought in Native American storytellers, taken them to local museums to view existing collections, purchased CDs and DVDs to help them learn about the Native American traditions and use of natural resources to understand indigenous cultures. They use this information to create a catalog and Native American tale for their regional study.
PL: Do you have any advice for prospective Jaffarian Award applicants?
BU: Don't give up. Be creative. Get the support of your principal before you start. Follow all the directions in the application.
Date / Time
Tuesday, August 31, 2010 - 16:45