Short Title
Small but Mighty: Examples of Greatness from Small Libraries
The State of Iowa Library kicks off a yearlong blog series exploring how to scale down "big" programs for small libraries.
Like most organizations that provide continuing education opportunities, our State Library of Iowa issues an evaluation form following our training events for library workers. Once, after we presented some great ideas for summer reading programming, some of our attendees' comments implied that the ideas were good only for "big libraries" — not for small libraries with limited staff, budgets and spaces.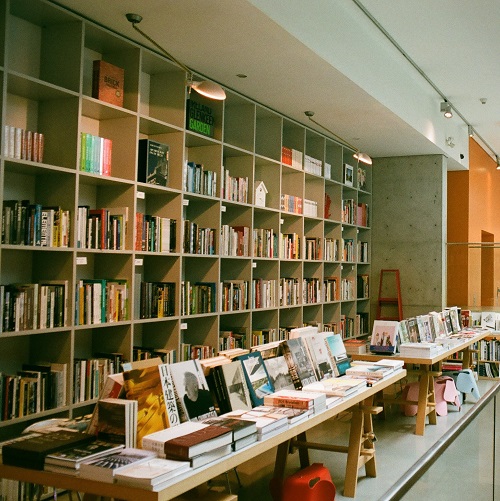 Since then, we at the State Library of Iowa have been helping librarians understand how to modify and adapt great ideas for library environments of all sizes. To quote a popular phrase, "size is relative." In Iowa, 47 percent of our 544 public libraries serve populations of less than 1,000. Some national sources cite small libraries as those serving populations of 25,000 or less. All except 24 of our public libraries fall into this category.
It shouldn't be too difficult to see a bigger library's program and think of ways to scale it down for a smaller environment. But it may require a number of tweaks, from the program format (instead of a live author visit, do a Skype visit) to decorating (instead of purchasing four of those cool chairs the big library showcased, get just one).
Small but mighty
Many of our small libraries already determined that, despite their relative smallness, they have a huge role to play in their communities. In the coming months, some of the directors of these small Iowa public libraries will share ideas about the great things they're doing in their towns without the benefit of big buildings, staff rosters and/or budgets. What all these libraries have in common is seeing the needs of their communities and finding ways to meet them. They are small but mighty!
These libraries overcome typical "small library" challenges by getting creative, relying on traditional ideas and partnering with volunteers and other organizations. The shortage of staff, as well as prep time for programs, are resolved by utilizing volunteers (often teens or seniors), adding do-it-yourself programming or having other organizations do presentations at the library.

Money woes have been conquered by asking for donations of materials or by going without crafts at kids' programs (a seemingly drastic move, but one that does not mean the demise of children's programming). Programs are conducted off-site at partner locations, outdoors or in the stacks, sometimes by putting shelving and other furniture on wheels that can make room assembly more mobile.
Some of these small libraries have realized the advantages of collaborating to create countywide programs, sharing costs of big-name presenters and dividing the work among several librarians.
Little libraries making a big difference
One example of a small Iowa library making a big difference in its community is Prairie City Public Library (population 1,680). Prairie City staff assembled "adult learning kits" — sets of thematic items, gathered into one easy-to-carry tote bag, on topics ranging from disc golf to cake decorating.
One set — How to Play the Ukelele — was checked out by a local teen. Using the set, she taught herself the instrument, purchased her own ukulele and encouraged her friends to try the kit. Two of that teen's friends likewise used the set to learn to play. The teens then started a ukulele ensemble known as Ukes for Cancer, which performs at area events, such as farmers' markets, to raise donations for cancer research. Talk about making a BIG difference in a person's life and in a community!
Small does not mean less. The examples of these small libraries, which will be shared throughout the next year, will inspire libraries of all sizes to greatness. 
Maryann Mori has presented on a variety of topics at several national library conferences including ALA (2018, 2009, 2008), ARSL (2018, 2014, 2013), ALSC (2012), PLA (2010) and The Internet Librarian (2007). She has also been published numerous times in professional journals and books, writing about such topics as teen services, library volunteers, job-related stress and programming. Formerly teen specialist librarian for the Evansville Vanderburgh Public Library (Indiana) and director of Waukee Public Library (Iowa), Mori is currently a library consultant for the State Library of Iowa.  She completed her MSLIS from the University of Illinois in 2006. 
Popular Topics
Community Engagement
Passive Programming
Job Functions
Budgeting
Resources and Program Starters
Space / Facilities
Collaborations
Audience
Adult
Children / Family
Community Members
Older Adults / Seniors
Rural
Tweens and Teens
Urban
Young Adult