Summary
Join us for a free, 90-minute webinar to learn how libraries can lead dialogue with Conversation Café, a simple, open-source method for small group dialogues on a variety of topics.
This session is designed for library professionals serving small, mid-sized and/or rural public libraries.
Description
Conversation Cafés are great for helping community members learn more about themselves, their community or an issue, and the process is easily adaptable and requires minimal resources.
This webinar will emphasize how to organize and facilitate these cafés, shifting from small talk to big talk in conversations that matter. Learn more about the Conversation Café process.
Participants in this session will learn:
Essential elements of hosting a Conversation Café, including format, set-up, timing and promotion.
Facilitation skills using the Conversation Café principles and agreements.
How to address challenges and promote good dialogue in a café.
This free webinar series is offered as part of Libraries Transforming Communities (LTC): Models for Change, an initiative of the American Library Association (ALA) and National Coalition for Dialogue & Deliberation (NCDD) that seeks to strengthen libraries' roles as core community leaders and agents of change. LTC: Models for Change is made possible in part by the Institute of Museum and Library Services (IMLS).
PLEASE NOTE: This is the third in a three-part webinar series designed for public libraries serving small, mid-sized and/or rural communities. Register for or view Series 1: For public libraries serving larger, urban communities and Series 2: For academic libraries. Not sure which series is right for you? Email us.
Presenters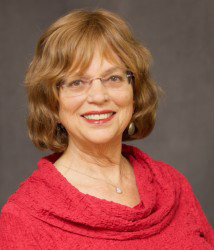 Susan Partnow, organizational development and training consultant, enjoys being a catalyst for individuals and teams seeking positive changes through workshops, retreats and coaching. For nearly 30 years she has facilitated dialogues, networking and community building in organizations, government agencies and the community to promote positive social change, transformative thinking, collective wisdom and teambuilding. Partnow's interest arises from a lifelong journey as a peacemaker, mediator and activist. Former teacher and speech pathologist, author of "Everyday Speaking for All Occasions" and co-author of "Practicing the Art of Compassionate Listening," with an M.A. from Northwestern University, Partnow's work is enriched by Open Space, Dynamic Facilitation, Spiral Dynamics, Restorative Circles and Appreciative Inquiry. She cofounded Conversation Cafés and Let's Talk America. She founded Global Citizen Journey in 2005, which enabled her to bring diverse, conflicted groups together in dialogue in Nigeria, Ghana and Liberia.
Job Functions
Professional Development/Training