Summary
Join Essential Partners to learn how their Reflective Structured Dialogue method can help academic libraries resolve conflicts, restore trust, gain understanding and move toward collaborative action on campus and beyond.
Description

In this 90-minute webinar — the second in a three-part series exploring dialogue and deliberation techniques useful for academic libraries — participants will:
Learn how Essential Partners' Reflective Structured Dialogue method can help create the setting and circumstances needed to hold curious and constructive conversations.
Learn the pitfalls to avoid to prevent stalled or polarized conversations.
Explore how academic libraries can help bridge divides on campus and beyond and help participants learn about one another and the world.
This free webinar series is offered as part of Libraries Transforming Communities (LTC): Models for Change, an initiative of the American Library Association (ALA) and National Coalition for Dialogue & Deliberation (NCDD) that seeks to strengthen libraries' roles as core community leaders and agents of change. LTC: Models for Change is made possible in part by the Institute of Museum and Library Services (IMLS). 
PLEASE NOTE: This is the first in a three-part webinar series designed for academic libraries. View a previous webinar series, recorded in spring 2017, that highlights dialogue and deliberation approaches for large or urban communities. A final series (winter/spring 2018) will be designed for public libraries serving small, mid-sized and rural communities. Not sure which series is right for you? Email us.
Presenters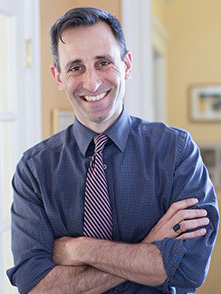 John Sarrouf first learned about Essential Partners while studying in the conflict resolution master's program at the University of Massachusetts. Since then, Sarrouf has facilitated dialogues on issues such as the relationship of police in their community; Israel-Palestine; faith and science; and human sexuality. He has helped to build dialogue programs at several universities around the country and brings a background of 15 years in the theater as an actor, director and administrator to all of his work. Currently, Sarrouf teaches in the department of peace and conflict studies at Gordon College in Wenham, Mass. 
Registration Deadline
Wednesday, October 11, 2017
Program Type
ALA Program
Community Building / Civic Engagement
ALA Programs (PPO)
Libraries Transforming Communities
Target Audience
College Students
Community Members
Job Functions
Resources and Program Starters
Professional Development/Training