'The Vietnam War' Free Programming Guide
Download a free 42-page guide with program ideas and resources for the new PBS documentary.
"The Vietnam War," a 10-part documentary film by Ken Burns and Lynn Novick, will air on PBS stations beginning Sunday, Sept. 17.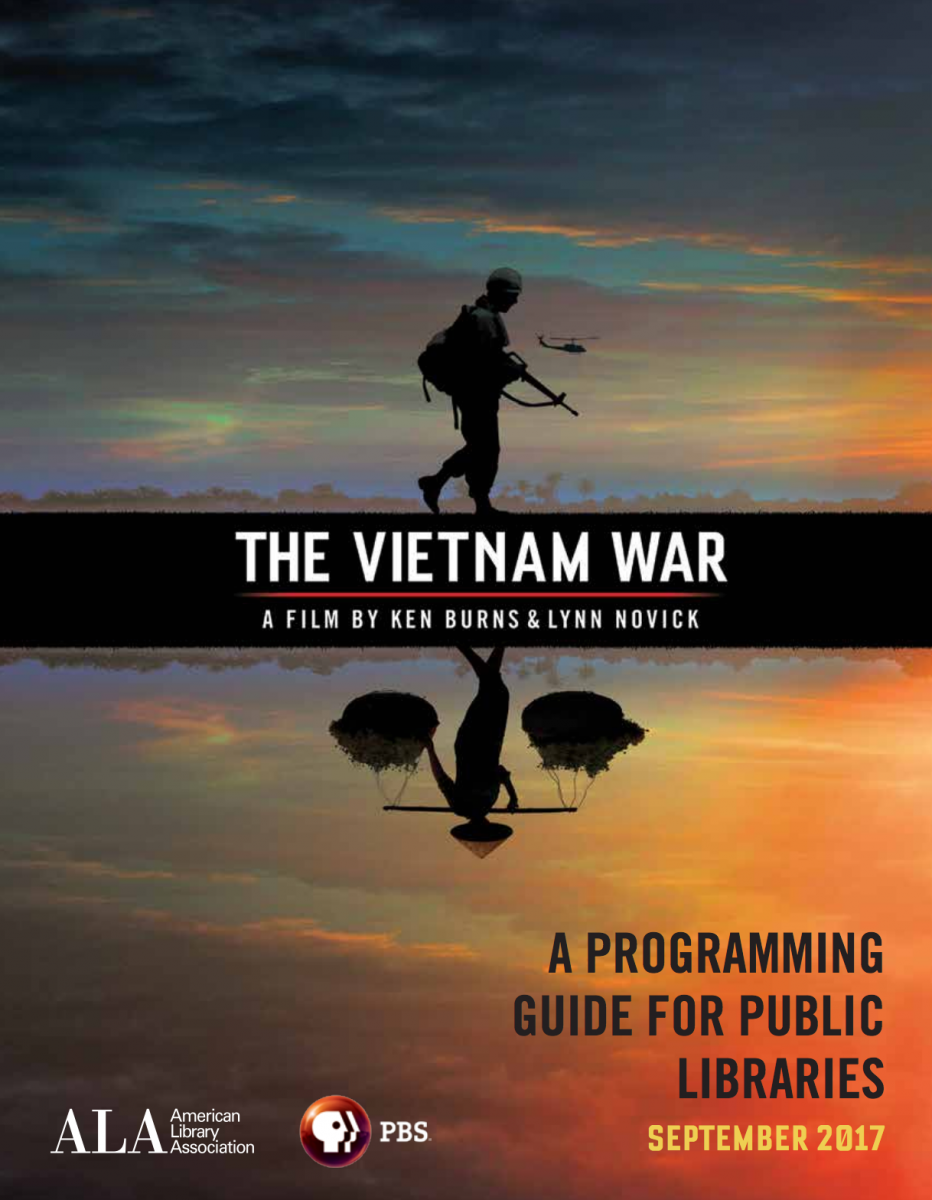 Libraries across the country — including 50 public libraries selected to receive a grant from ALA and WETA Washington, DC — are preparing to host a variety of programs related to the series, including film screenings, oral history programs, Vietnam War-era exhibitions and more.
To help, the ALA Public Programs Office, in collaboration with WETA Washington, DC, has created "The Vietnam War: A Programming Guide for Public Libraries."
The free, downloadable 42-page guide covers topics including:
themes in "The Vietnam War" documentary series
being sensitive to attendees and presenters suffering from PTSD
hosting screenings of related feature films and documentaries
planning lectures, oral history events, art and music programs, and more
related reading lists, fiction and nonfiction, for all ages
Download "The Vietnam War: A Programming Guide for Public Libraries."
In "The Vietnam War," Burns and Novick tell the epic story of the conflict as it has never before been told on film. The film features testimony from nearly 80 witnesses, including many Americans who fought in the war and others who opposed it, as well as Vietnamese combatants and civilians from both the winning and losing sides. Learn more about the film.
The programming guide is designed to help libraries participate in a national conversation about one of the most consequential, divisive and controversial events in American history.
The full series is available with public performance rights on DVD and Blu-Ray, or screen clips or full episodes after Sept. 17 on the film's website.
Date / Time
Wednesday, September 13, 2017 - 15:45
Library Type
Academic / College
Public
Rural
School (K-12)
Special
Popular Topics
Community Engagement
Marketing and Communications