100 Years of Women's Voting Rights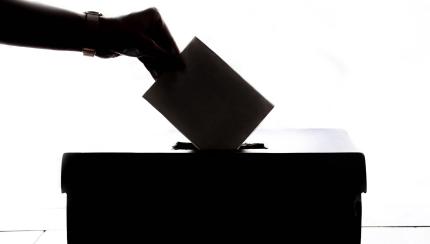 August 2020 marks the 100-year anniversary of the woman's suffrage movement. Is your library celebrating?
August 18, 1920, marks the 100th anniversary of the passage of the 19th Amendment, which gave American women the right to vote. To help your library commemorate the occasion, Programming Librarian has assembled the following resources, news articles, films and more.
Do you have any other resources that are not listed below? Please share them in the comments or email us at programminglibrarian@ala.org. 
LibGuides and resources
"Woman's Suffrage," Schlesinger Library on the History of Women in America, Harvard University
"Women's Suffrage Teacher's Guide," Library of Congress
"Women's Suffrage Movement: Resources for Suffrage," Standish Library, Siena College, Loudonville (N.Y.)
"2020 Women's Vote Centennial," Women's Centennial Initiative Toolkit and Classroom Resources 
"Women's Suffrage Movement: Movies and Videos," Montana State University Billings (Mont.) Library
"Voting Rights for Women: Pro- and Anti-Suffrage," National Endowment for the Humanities, lesson plan
"National Portrait Gallery: Women's Suffrage," Smithsonian Institution
"Teaching Tolerance: Women's Suffrage," Teaching Tolerance, lesson plan
News
Films
Webinars
Further Reading
Date / Time
Thursday, April 11, 2019 - 08:45
Library Type
Academic / College
Public
Rural
School (K-12)
Popular Topics
Humanities
Women's History Month
Job Functions
Resources and Program Starters
Audience
Adult
Children / Family
College Students
Older Adults / Seniors
Rural
Tweens and Teens
Urban