5 Virtual Creative Aging Programs
Engage your older adult patrons at home with these programs.
Most in-person programs for older adults have been put to a halt for the better part of a year. No worries, however! They can still be done online or by phone, says Jon Kay, director of Traditional Arts Indiana and associate professor of folklore and ethnomusicology at Indiana University Bloomington.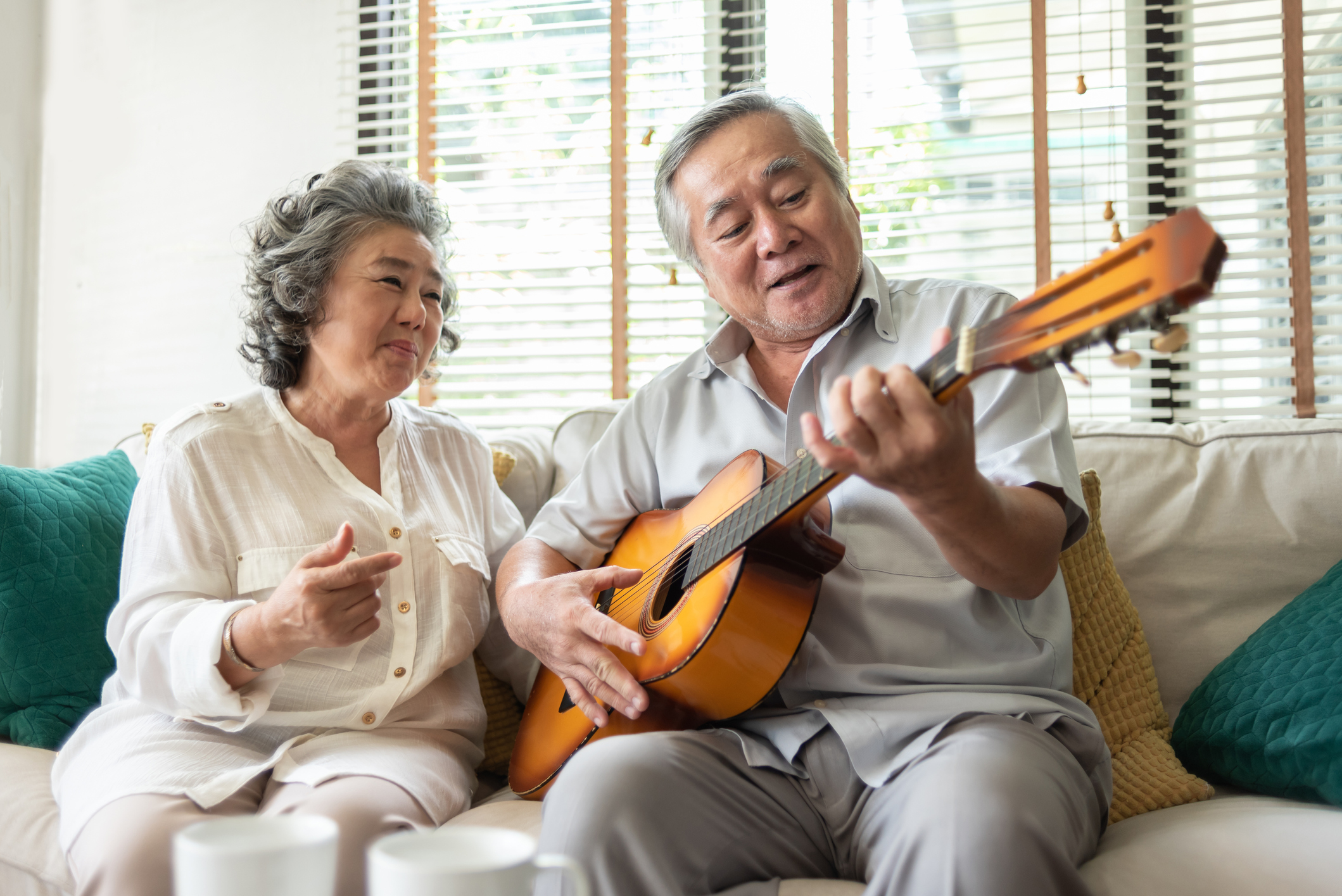 It is important to continue offering these programs because they provide the opportunity for seniors to be heard. "Creative aging programs initiate back-and-forth interactions where seniors can share and receive a response," says Kay. "Having a two-sided conversation is a powerful action and creates a strong sense of self. Not to mention, these programs ignite inner creativity that many older adults don't get to experience every day, especially if they are isolated."
Below, Kay offers five ideas for creative aging programs that your library can offer senior patrons at home. 
Take-home artist packets
Reach out to local artists and musicians and have them put together a packet of materials to physically send out to older patrons. Once they receive the packet, seniors can participate in a virtual (or phone call) art-making session with the artist. If the artist is willing, ask them to add their phone number so the patrons can call them to ask questions.
This is less about the artmaking and more about the social engagement that comes with learning something new, says Kay.
Mail in old photos and memories
Have seniors send copies of old photos and memories for an online history program. "Seeing themselves represented through their photos and mementos on the library website or inside the library in a small exhibition can mean so much," Kay says. "If a senior has lived in your library's community for a long time, they can have so much to share that library patrons can learn from."
Record oral histories by phone
In addition to their photos and mementos, what kind of stories can seniors tell about your community?
"Seniors want to be heard," Kay says. "And now is a great time to do oral history projects with them. Even if they can't use Zoom with video, they can always call in the old-fashioned way."
Oral histories can be uploaded to your library's social media or website. You can even start an oral history project dedicated to your city with the help of other local organizations that provide for the seniors in your community.
Zoom show-and-tell
Use Zoom to set up a show-and-tell session. Have each participant bring one memento and set aside time for them to present and answer questions.
"At Traditional Arts Indiana, the typical Creative Aging workshop is spent having conversations about creative practices, mementos that are brought in à -la show-andtell, or something they've made or baked that brings them joy," says Kay. "Essentially, we talk about anything that holds a story and we create an environment where people can share their story and be heard."
Share creative processes with younger people
Don't be mistaken! Seniors don't always need to participate in seniors-only programs.
Intergenerational exchanges are important. Connect with local schools or after-school programs to set up online sharing or inter-generational art making programs. Older adults like to feel like they aren't just sharing knowledge with their peers, but with the next generation.
Sharing a history or creative practice with others can really give a purpose to a senior and provide them with much-needed positive social interaction during this time.
For more program ideas, download "Memory, Art & Aging: A Resource and Activity Guide" from Traditional Arts Indiana. To request a free hard copy of the guide, please complete this form.
Date / Time
Friday, February 26, 2021 - 08:30
Popular Topics
Social-distancing programs
Virtual
Job Functions
Resources and Program Starters