5 Resourceful Program Ideas for Earth Day
It's easy to go green at the library. Here are a few program ideas to get ready for Earth Day.
More than 1 billion people participate in Earth Day activities each year, making it the largest civic observance in the world. The event, celebrated every April 22, is a great opportunity to educate library-goers about environmental issues. From showcasing important topics such as beekeeping to playing an enlightening film for guests, these five programs are just a few ways libraries are going green for Earth Day.
Our planet loses over 15 billion trees each year. Bedford (Ind.) Public Library helps replenish those lost resources through Free Trees, a program that gives away small trees such as flowering dogwoods and redbuds.
When the program was first created, the library purchased 200 trees. Due to increasing popularity and with help from the library's community partner, Marketing Specialist Linda Trinkle said the number of trees has almost doubled.
"We set up a table at the end of a long hallway where people will get their trees," Trinkle said. "The line of people goes past our circulation desk and down the hallway."
The year-old seedlings usually range from two to three feet tall and are ordered in October of the previous year. The library educates customers about the environment by handing out educational guides with each tree, which provide information on how to plant and care for a tree seedling.
Northwest (Okla.) Library hosted an Earth Day event this year giving adults the chance to build miniature moss terrariums. Mary Robinson, the library's events coordinator, said the program was created in hope of inspiring people to be more resourceful with their DIY projects.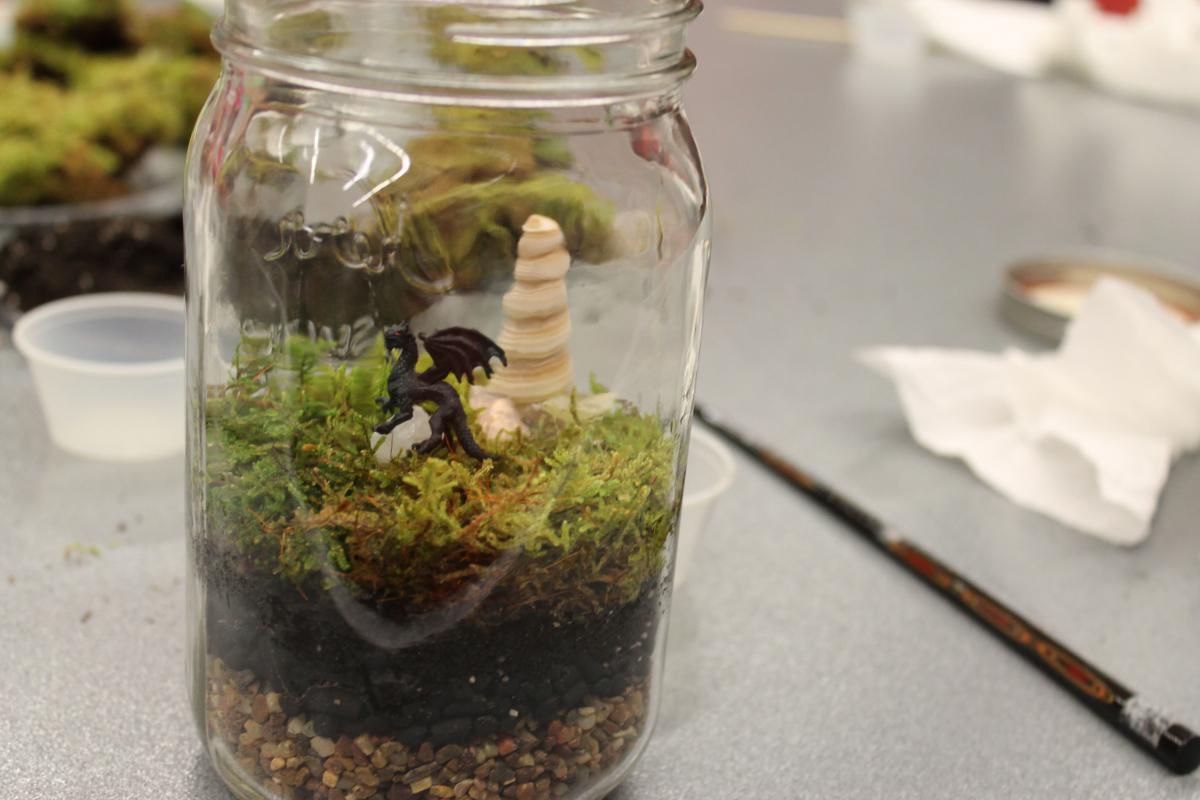 "I've said this all the time — reduce, reuse, recycle," Robinson said. "That idea is what inspired the program."
Robinson said she went to festivals and asked around the art community until she discovered a local, family-owned greenhouse. Library staff collected recycled jars and toys, and soon the event was underway.
Twenty-one adults showed up for the program. The presenter went over the science behind the different types of terrariums before teaching the guests how to make them.
"Which terrariums use which plants? Is it an enclosed or open container? What kind of environment do you need to keep these in in order to flourish?" said Robinson. "It was really more than a simple makerspace. It went into the details of botany and plant life."
After the presenter taught the participants about the materials they would be working with, it was time to create the terrariums.
"That's where it really got fun, because everybody's looked so different and individual," she said. "Some had dragons while others had dinosaurs, farm animals or just natural rocks and seashells. They were beautiful."
The program was such a success that the library later offered it two more times: once for grade school students and again for nursing home residents.
All Things Green Fair (Darien Library)
Local activists and educators can help provide environmental learning opportunities for residents, as seen with Darien (Conn.) Library's All Things Green Fair.
According to Sally Ijams, Darien Library's head of knowledge and learning services, the fair first started in 2015 as a way of educating the community about single-stream recycling (a system in which all recyclables are mixed together instead of being sorted by material type). The idea originated with the town's Energy and Recyling Advisory Committee, a committee Ijams sits on as a non-voting member.
The library begins planning in the fall, about five to six months ahead of time, so it can host the event in April to coincide with Earth Day.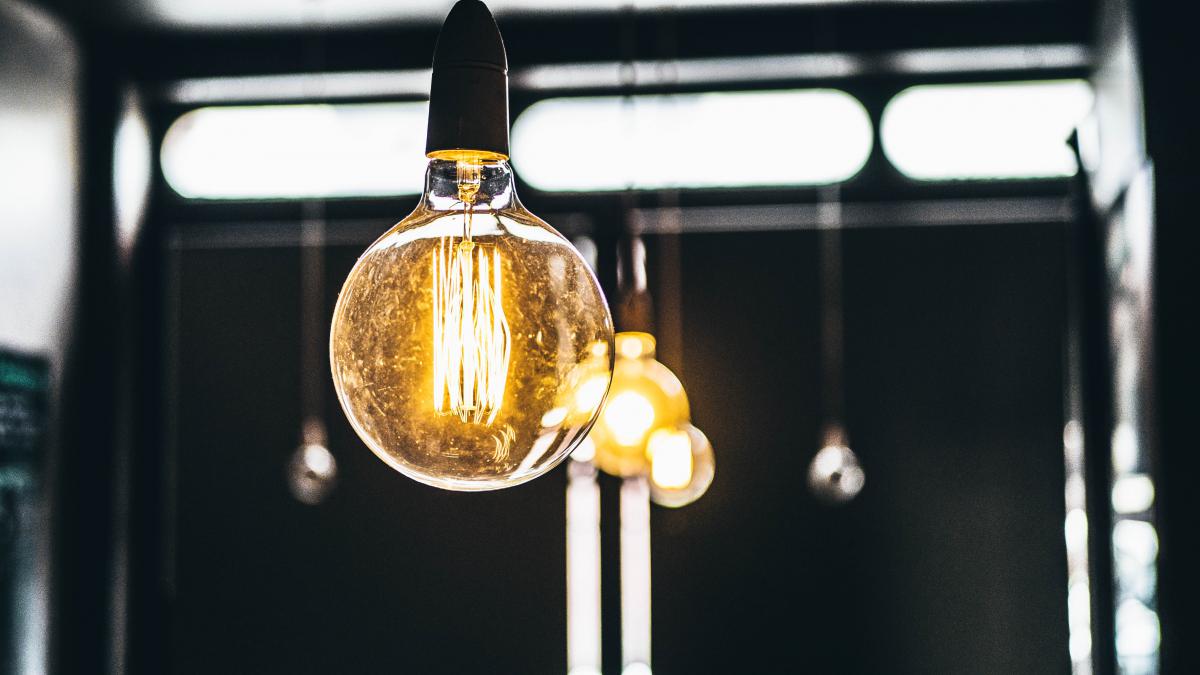 "We saw (the fair) as an opportunity to work with local community groups that share our environmental concerns, and we were thrilled when a dozen agreed to join us" Ijams said, referring to the first festival in 2015.
Each group decorated their individual tables and gave educational presentations to attendees throughout the afternoon.
In 2016, the fair focused on home energy conservation. Ijams worked with the town committee to reach out to six different solar companies, including Direct Energy Solar. Attendees learned how they could save money through residential solar energy.
Energy audit companies such as New England Smart Energy Group were also there to teach people how to save energy at home, and the library worked with the local utility company, Eversource, to offer a light bulb exchange.
"Anybody that lived in town could bring in five incandescent light bulbs and get five LED light bulbs for free," she said. "We had over 200 families participate in the exchange and distributed 2,000 light bulbs in an afternoon."
With children planting sunflowers and adults visiting different vendors, the library had a busy day with over 500 visitors.
"This is a high-impact, low-cost program," Ijams said. "The first year we did it with a minimal budget, almost everything was donated. We only spent money on balloons, tablecloths and sunflower seeds and a little bit of dirt."
Earth Day Documentary: "Inside the Garbage of the World" (Prospect Heights Public Library)
For libraries with a limited programming budget, film screenings are an effective way to highlight the importance of Earth Day. Prospect Heights (Ill.) Public Library did just that by showing the documentary "Inside the Garbage of the World."
Adult Program Coordinator Terri Campbell said the goal of the film was to educate people on the dangers of plastic pollution. Thirty million tons of plastic are discarded every year, and only 8 percent of this waste is recycled. The toxins and chemicals from leftover plastic can negatively affect the planet's groundwater, the food chain and human health.
Campbell said that turnout for her Earth Day programs vary, but attendance numbers don't always need to be the main motivation for creating programs for the important day.
"You can't always focus on the number," she said, referring to the 14 attendees who showed up to watch the film. "I would have loved to have a bigger crowd of people come, but I know that the people were inspired and enlightened by the program, so that made for a worthwhile event."
The Amazing Honey Bee (Cambridge Community Library)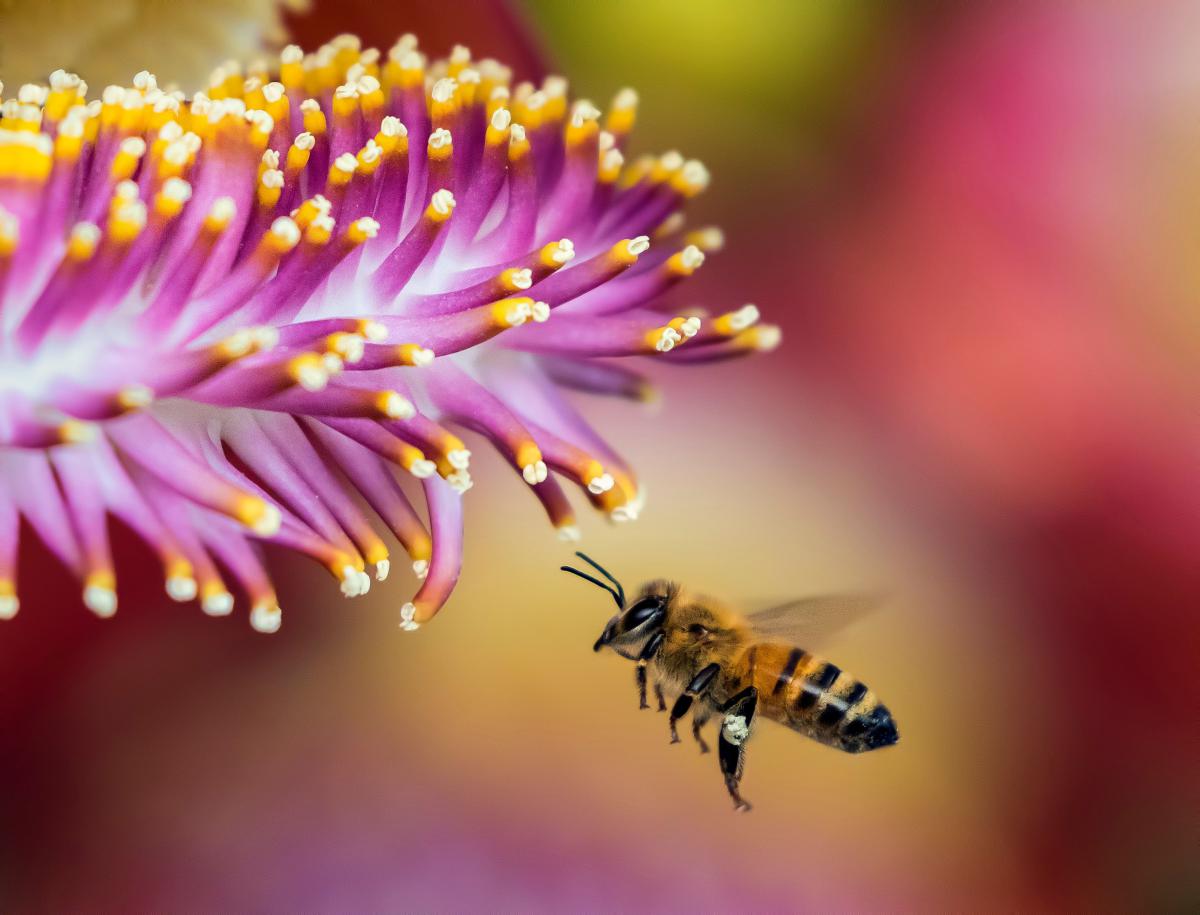 Earth Day is a good opportunity to educate patrons on important issues, which is what the Cambridge (Wis.) Community Library did when it set up an event called The Amazing Honey Bee this year.
It is because of bees that 30 percent of the world's crops are able to survive, and without them, many plants that humans need to survive would die off.
Two local bee hobbyists gave a presentation to an audience of around 50 people, according to Library Director Joan Behm. They shared beehive samples, demonstrated the protective clothing needed to take care of bees, and showed PowerPoint slides to discuss the species and its care. Topics included the history of beekeeping, challenges involved with raising honeybees and the process of gathering honey.
With help from the Friends of the Library, snacks and refreshments were provided.
"There were honey-based refreshments — honey cakes, honey butter," she said. "They tried to use the products that the program was going to be about."
Date / Time
Monday, December 12, 2016 - 16:00
Popular Topics
Environmental Sustainability