APPLY NOW: PLA Awards and Grants
Apply by Dec. 5, 2016, for nine PLA service awards and grants.
The Public Library Association (PLA) service awards and grants highlight the best in public library service and honor those bringing innovation, creativity and dedication to public libraries. The deadline to apply for PLA 2017 Service Awards and Grants is Dec. 5, 2016, at 11:59 p.m. CST.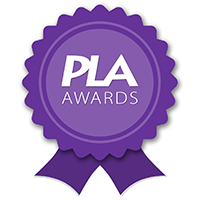 The Charlie Robinson Award honors a public library director who, over a period of seven years, has been a risk taker, an innovator and/or a change agent in a public library. The recipient should have been active in national and other professional associations and be known for developing and implementing programs which are responsive to the need of community residents. The award consists of $1,000 and a gift to the librarian.
The Upstart Innovation Award, sponsored by Upstart, a Demco company, recognizes a public library's innovative and creative service program to the community. Any innovative, cutting-edge program, activity or service will be considered. Has your library developed a dynamic solution to a problem? Have you been able to reach a special population through a unique program? Has your special marketing campaign brought dramatic, measurable results? If so, you're eligible to apply. The winner of this award will receive a check in the amount of $2,000 and a plaque.
Date / Time
Monday, November 28, 2016 - 09:30