Becoming an "Untraditional" Library
An "untraditional" library offers a variety of the basic and not-so-basic needs of a community.
Laurel (Del.) Public Library is, as assistant director and head of circulation Wenona Phillips explains, an untraditional library. But it wasn't always this way.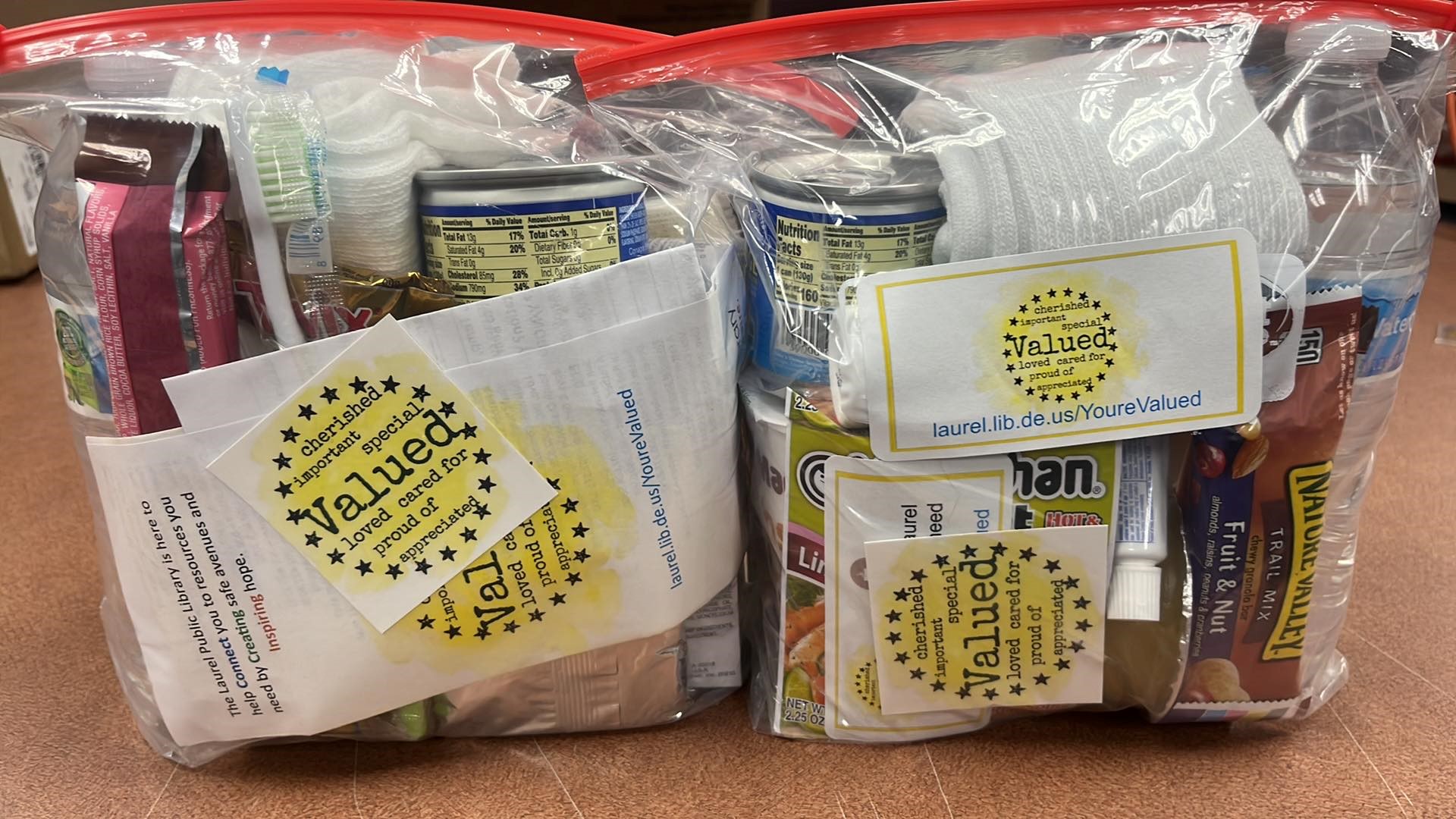 Before receiving funds from ALA's Libraries Transforming Communities: Focus on Small and Rural Libraries (LTC) grant, the library went about its daily business lending books and other materials. But starting in 2016, and later with help from the LTC grant, the library has transformed dramatically.
The changes began small: Moving the computers from the first floor up to the second floor, which hosts community activities and events, using grant funds to develop after-school programs for Laurel's young residents, and taking initiative to research the town's demographics and identify unique community needs.
Laurel, a small and rural community in Delaware, is the poorest town in the state, with a poverty rate hovering around 35% and where more than 40% of children receive free or reduced lunch. COVID-19 has made the situation even worse. Many of Laurel's residents fail to have their basic needs for food and hygiene met. So, when the library received LTC funding, Phillips decided that something had to be done. Some of the first new programs the library implemented to help its community in need came in the untraditional form of "You're Valued" bags, which gave away food, socks, basic sanitary items, hygiene products, and other resources to residents.
Mobile clinics and free clothing: all at the library
Phillips also hosted a community event that was attended by the county's mobile veterans clinic, complete with separate rooms where the Laurel population could go to get physicals and medical advice. Phillips hopes that the mobile clinic will broaden its services to offer OBGYN appointments in the future. But above all else, the mobile clinics are focused on serving those who may have no other place to go to have their medical needs met.
When the town's school implemented a uniform policy in 2019, the library stepped in to provide kids with sports bras and other basic clothing items, knowing that the price of the uniforms would take away from the provision of other basic necessities. Then the pandemic hit and the library was forced to close, but the library staff took turns driving to the library to put out brown bags of hygiene supplies so that town residents in need could take and use them. They hosted free coat giveaways, free shoe giveaways, and more. And finally, even when the pandemic started to show signs of abating, the library was one of the first establishments in Laurel - and one of the first libraries in the entire state - to re-open its doors.
Community involvement in library spaces and programs
Phillips also helped the library transform its traditional space into something beautiful by erecting a community-made art installation. The installation was composed of layers upon layers of "wish ribbons,'' small pieces of fabric that town residents wrote their wishes for the future onto. Many of the wishes were for basic items, like "food access" or "fixing paved roads and sidewalks." Some, however, spoke more clearly to the town's character, wishing for "compassion and acceptance for all."
With the help of the LTC grant, Phillips and the Laurel Public Library also began a series of community conversations, where residents could come together and voice their needs, hopes, and aspirations. The last conversation in the series was especially well-attended, and the issues town residents brought to the fore inspired Phillips to craft a town survey that she could hand out to the town's population and use to better understand what the people want, need and see for Laurel's future.
The rise in "untraditional" libraries
Other libraries have taken similar steps to Laurel to transform into "untraditional" libraries, mostly through programming that positions them as the town's central hub, where community members can go to meet a variety of basic and not-so-basic needs.
The Essex Library Association in Connecticut has developed a "librarian on the go" program, where library staff circulate within the community. Since receiving LTC funding, the Essex Library has also been able to purchase Google Chromebooks, WiFi hotspots, and a range of household items that it lends out to community members.
Refusing to limit librarianship to the library bookshelves, Essex Library applies an "active" approach to librarianship. It is, like Phillips and Laurel Public Library, making efforts to show the community and, indeed, the country, that libraries are about more than just buildings or books. As Deborah Smith, former executive director of the Essex Library Association, says, books don't make a library: "We are the library."
Knology is a nonprofit research organization that produces practical social science for a better world. The organization pursues this goal to help professionals in a variety of sectors build inclusive, informed, and cooperative societies that can thrive together with the natural systems on which we all depend. As a transdisciplinary collective of over 30 social scientists, writers and educators, the organization's work process is built on equity, transparency and deliberation.
Date / Time
Monday, August 15, 2022 - 09:00