Call for Advisors: Great Stories Club
ALA is seeking two librarian advisors to develop program ideas for teens and a list of YA sci-fi titles.
The American Library Association's Public Programs Office is seeking two librarian advisors to develop supplemental programming ideas for teen audiences and a list of related reading young adult science fiction titles.
Created materials will complement a scholar-created essay and related discussion questions as part of the Great Stories Club: Imagining Tomorrow: Building Inclusive Futures reading and discussion series. Application instructions are below.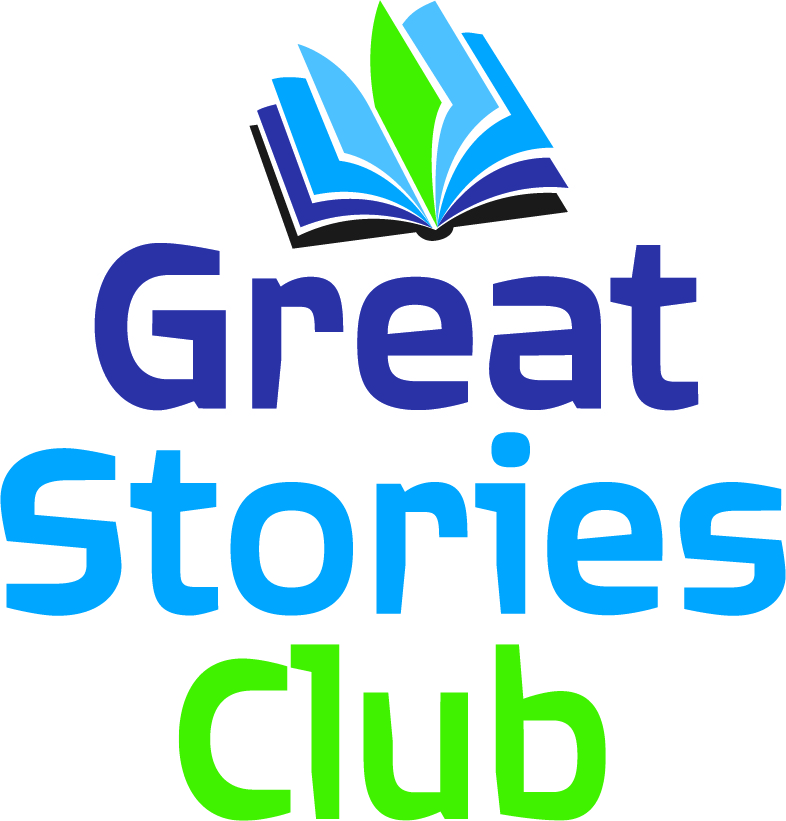 Submissions are requested by October 12, 2022.
About the Project
The American Library Association's Great Stories Club (ALA GSC) is a literature-based library outreach program that gives underserved youth the opportunity to read, reflect, and share ideas on topics that resonate with them. Since 2006, ALA has made 1,400 Great Stories Club grants to libraries, reaching more than 42,000 young adults in 49 states and 2 U.S. territories. With grant support, ALA has worked with librarians and literature scholars to develop 13 reading and discussion series on themes like empathy and heroism, and to distribute grants to libraries to host those series in collaboration with community partners.
Literature provides not only a gateway of empathy into the lives of others but also a mirror for readers whose lives have been affected by difficult circumstances. With this in mind, the newest theme in development, Great Stories Club: Imagining Tomorrow: Building Inclusive Futures, features young adult sci-fi titles by diverse authors. Imagining Tomorrow: Building Inclusive Futures will invite young people to envision possible futures in which humanity collectively grapples with, and overcomes, unprecedented obstacles to realize a more just, equitable world.
With guidance and facilitation from their local librarian, participants will explore these futuristic narratives and draw connections to their own lives — and, in the process, build literacy skills, develop positive relationships, and gain confidence. Additionally, teens will read materials created by authors that feature characters who perhaps more closely look like them, with experiences that parallel their own lives.
Advisor Opportunity
ALA will select two project advisors to participate in this project during a 4-month term (October 2022 - January 2023). Most work will take place between November 2022 and December 2022.
The project scholar has selected five primary young adult science fiction titles and has written discussion questions for each. They have also written a thematic essay, putting the works in context with one another, and written general discussion questions, that relate to this theme.
Working with the project scholar and ALA Public Programs Office staff, the advisors will develop supplemental programming ideas that complement the essay and discussion questions and can be used by librarian facilitators with the groups of teen readers. The advisors will also suggest read-alike titles that can be used by reading groups to continue the discussion.
The final suite of materials will provide library workers with activity ideas, program content, and other resources to help them execute their programs seamlessly. These resources will be shared, free of charge, on a project website, and promoted to the library field for dissemination.
Advisors will be selected for their work in the field on topics related to social justice, diversity in science fiction/literature, and their experience in developing programming for diverse young adult audiences.
Work experience in a library is required; an MLS is preferred but not required. As ALA seeks to recruit a diverse group of advisors, applicants are invited, but not required, to share information about their racial and ethnic background, gender identity, sexual orientation, physical or cognitive differences, and age within their statement of interest.
Advisors will:
Attend monthly virtual meetings from November 2022 to January 2023 with the Imagining Tomorrow: Building Inclusive Futures advisor team. (Note that the advisor team may decide on more frequent check-ins as a work plan is established.)
Librarian advisors will work collaboratively to develop a set of theme-specific resources including:

annotated related reading lists;
supplemental programming ideas and models, including STEM-based programming; and
tips for moderating and sustaining discussion, with special consideration of topics that may be sensitive for teen readers (e.g., violence, bullying) or controversial or challenging within the community (e.g., racism, discussions of race, gender, etc.), depending on selected texts.

Peer-edit the work of fellow advisors and offer constructive feedback.
Be receptive to constructive edits and feedback from fellow advisors and Public Programs Office staff.
Assist with sharing the published suite of digital materials through your library systems, state libraries, or other communications channels.
Be available to provide feedback to ALA staff, as needed, by phone (rare) or email (common).
Each advisor will receive:
A $1,500 honorarium, payable in two installments at the beginning and end of the project term
Acknowledgment in the finished published suite of materials
How to Apply
To apply, please prepare the following materials. Applications must be submitted electronically and include:
A brief statement addressing your interest in the position (600 words max) including any demonstrated prior experience with young adult program development, particularly focused on EDI, young adult literature, and/or science fiction literature.
Your resume (2 pages max)
Applications must be submitted electronically using the online application form by October 12, 2022. Questions may be directed to publicprograms@ala.org.
All applicants will be notified of their status by October 21, 2022.
Date / Time
Friday, September 23, 2022 - 12:45
Audience
Community Members
Tweens and Teens