COVID Research to Homework Help
In this small Arizona town with no coffee shops or shopping centers, the library is the place for Wi-Fi.
"Wi-Fi hotspots have been a Godsend for our community," says Brenda Cervantes, grants and special projects administrator at Yuma County Public Library in Arizona. "With no coffee shops or large shopping centers, there are essentially no spaces in the community that provide free Wi-Fi or internet service outside of the libraries."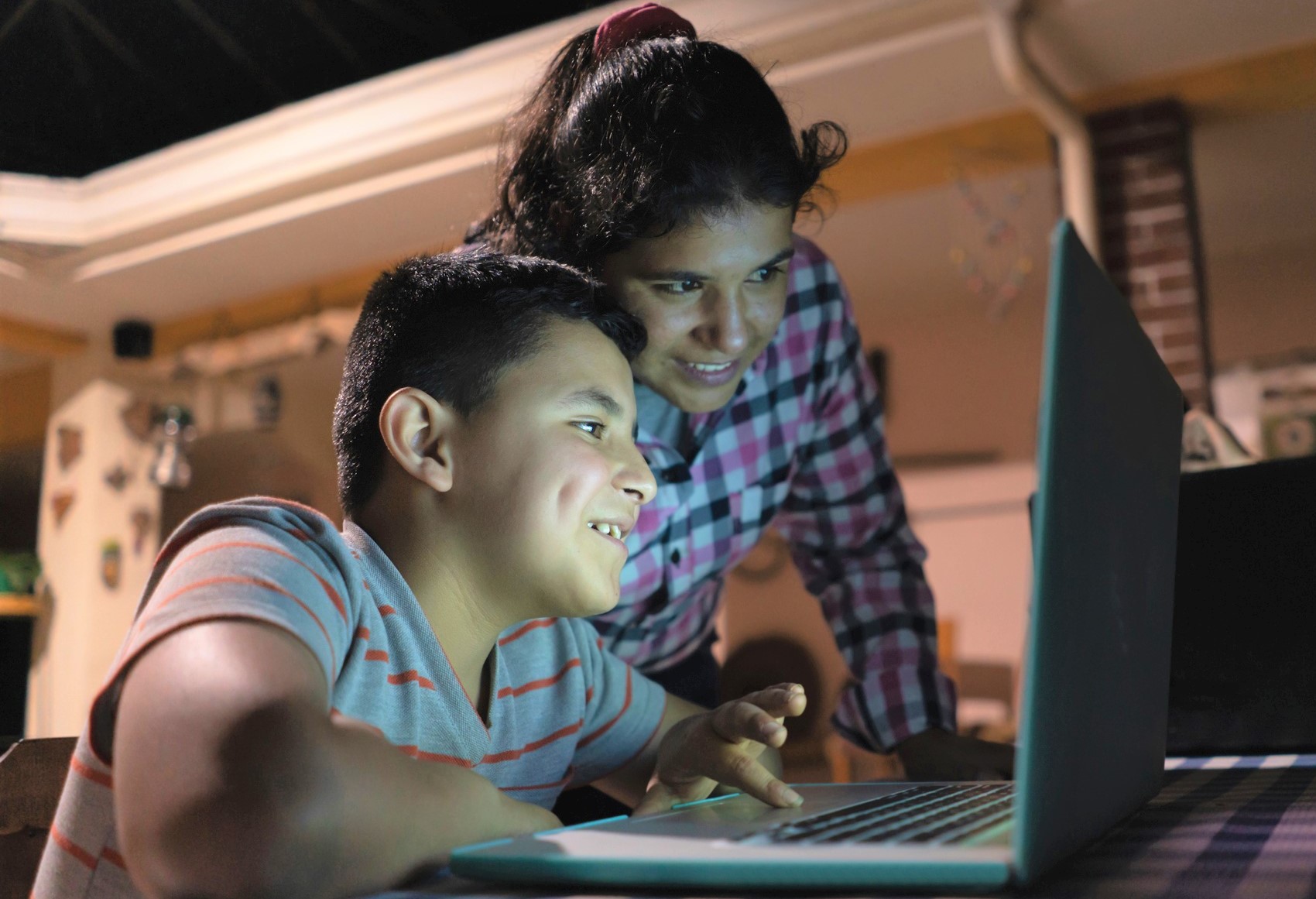 The residents of Somerton depend on the library to be the provider of, not only internet, but other elements of technology, electricity, and critical information. As temperatures in this desert community reach triple digits in the summer months, Cervantes recounts seeing kids outside in the heat trying to connect to any working Wi-Fi connection. When the library system was awarded with a Community Connect: Digital Access at Home grant from ALA and Capital One Bank, five Wi-Fi hotspots were sent to the Somerton branch to bring internet connections into the homes of those who needed it most.
"Before we received the hotspots," says Cervantes, "Somerton residents had to travel to other cities, like Yuma or San Luis, to try and connect at a Starbucks or other places with free Wi-Fi. But not everyone can take the time out of their day to make that drive." Cervantes says that many families in the community are large and multi-generational, which means that there are different internet needs under the same roof. Having a hotspot at home can make daily life for these families a bit more convenient.
Old school marketing is trusted here
Located 15 minutes from the Mexican border, over 80 percent of the residents in Somerton speak Spanish, and many cross the border daily. "We had instances where people would take our hotspots in the car and lose connection once they went into Mexico," says Cervantes. "We had to explain that they can only be used in the United States." Despite this, many residents who couldn't go back to Mexico during the pandemic heavily relied on the hotspots to connect with friends and family through texting apps like WhatsApp. Cervantes says that using WhatsApp to communicate was very important when the pandemic first started, and the hotspots came around just in time for that. "They absolutely helped people feel less alone," she says.
Once the library was in possession of the hotspots, the next challenge was figuring out the best way to make them known to the community. "We're a small and rural community but we are very close-knit," says Cervantes. "To get the word out about programs and services at the library, it's still very 'old school.'" Many residents pay their household bills at city hall, so the library has a bulletin board to advertise library events there, including one for their hotspot program.
Similar flyers are posted in high-traffic areas around town. Mail doesn't get delivered directly to homes in Somerton, so residents go to the post office a few times a week to pick up their mail. Like city hall, the post office is a high-traffic destination for everyone in the area, making it an essential advertising space for the library. "We also post flyers at the only two gas stations in town," says Cervantes. "'Old school' marketing like this works for us! Just like word of mouth, it's trusted, it's what people know, and it reaches every family." ]
Essential for the community
Once the community knew about the hotspots, they started flying off the shelves, Cervantes says. And the impact of the devices was felt almost immediately.
One survey from a patron, written in Spanish, mentioned how the hotspots helped them learn more about COVID through their own online research. The hotspot also helped them complete college courses at home, look for a job, stay up to date with COVD information and vaccines, and keep their kids happy while they were stuck at home.
"COVID restrictions are a bit more relaxed in Arizona compared to other states," says Cervantes, "but because we are such a small community, residents here are still cautious and afraid." The cases in Yuma County have been on a steady increase as the Omicron variant spreads. Cervantes says that the library's resources and hotspot checkout program have offered many people the resources they need to educate themselves on COVID "so they can make the safest decisions for themselves and their families."
Since receiving the five hotspots from the Community Connect grant in 2020, Yuma County Public library has added 30 more hotspots for other branches. "We noticed quickly how dependent people became on having these at the library," says Cervantes. "We needed to keep up with the demand and make sure other branches could take advantage of the opportunity. I can't imagine how the pandemic would've played out if we didn't have this free connection available to our community."
Date / Time
Friday, January 28, 2022 - 13:15
Popular Topics
Social-distancing programs
Virtual
Community Engagement
Grants and Fundraising