Virtual Programs on the Climate Crisis
How are you celebrating Earth Day? Take some inspiration from these virtual programs.
Do you ever wish you could be a fly on a wall for another library's programs? You're in luck. Dropping in on other libraries' events is easy in our current virtual programming reality.
With that in mind, we checked in with library workers across the country who are participating in ALA's Resilient Communities: Libraries Respond to Climate Change to showcase some of their upcoming program plans. All of these programs are virtual and open to the anyone who would like to join (even if you're just there to scope out some ideas for your own programs). So feel free to register yourself or promote to your communities.
And a reminder: Earth Day is April 22, so get your program ideas ready!
---
Why I Save Seeds: The Cultural, Environmental and Global Impact of Seed Saving Panel Session
Binghamton University Libraries (N.Y.) | Wednesday, February 24 | 6 p.m. EST | Register Online

As awareness about the human impact on the environment continues to grow, many have highlighted the long-practiced tradition of seed saving. Seed saving provides both individuals and communities with a method of continuing cultural traditions, preparing for climate-related stressors, and cultivating biodiversity. In this workshop four panelists will discuss their experiences with seed saving and share their expertise on its importance and impacts on culture and the environment both globally and locally.
Topics that will be discussed include creating a heirloom seed bank in Fondwa, sharing seeds as a way to save culture and biodiversity, and community food systems.
---
Africa: Bearing the Burden of Climate Change
Evanston (Ill.) Public Library| Thursday, February 25| 6:30 p.m. CST | Register Online
Join Dr. Isidore Udoh, professor at Depaul University, as he shares his experience growing up in the oil-rich Niger Delta region, and how that connects to the severe environmental issues affecting Africa.
In this eye-opening talk, Dr. Udoh will share his story growing up in Nigeria in the 1970s, providing us with much-needed context to understand the greater issue at hand: climate change and how it is affecting Africa's economy, its land and its people. Using his story and the film "The Boy Who Harnessed the Wind" as a baseline, Dr. Udoh will discuss some of the primary causes of climate change in Africa, including oil production and agriculture, as well as some ideas that can guide policies and programs that more effectively preempt and lessen the impacts of climate change in this continent and around the world.
---
"Fire & Flood" Film Screening and Panel Discussion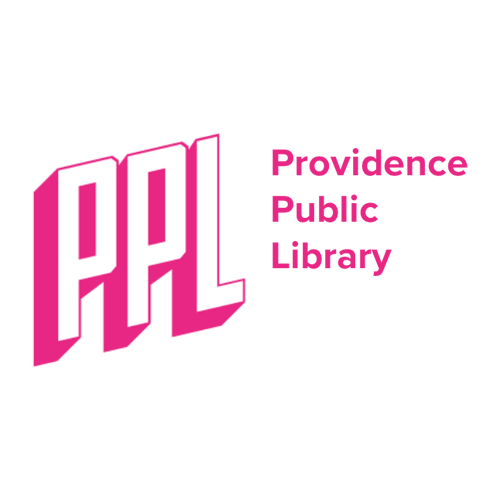 Providence (R.I.) Public Library| Thursday, February 25| 6:30 p.m. EST |
Register Online
"Fire & Flood: Queer Resilience in the Era of Climate Change" tells the story of Hurricane Maria in Puerto Rico and the fires in Santa Rosa, Calif., two near-simultaneous climate-related disasters in the fall of 2017, through the voices of LGBTQ people who lived through them and were part of the community response. The film explores the vulnerability of LGBTQ communities to climate disasters and lifts up queer and trans strategies for resilience, transition and survival.
Registered participants will watch the film prior to February 25 in preparation for the film panel discussion. Participants will be emailed a link and access code to watch the film after registering for the event. The film is approximately 102 minutes in length. Panelists include local and regional environmental justice advocates. The panel discussion will revolve about the film, climate change's impact in Rhode Island, and the intersectionality within the climate justice movement, specifically with regards to the LGBTQ and BIPOC communities.
---
Queer Resilience in the Era of Climate Change: Pandemic as Portal
Corvallis-Benton County (Ore.) Public Library|Tuesday, March 9| 6 p.m. PST| Register Online
Vanessa Raditz (they/them) will present their talk "Queer Resilience in the Era of Climate Change."
Vanessa Raditz is a queer cultural geographer, educator and culture-shifter dedicated to community healing, opening access to land and resources, and fostering a thriving local economy based on human and ecological resilience. Vanessa is the director of the collaborative documentary film "Fire & Flood: Queer Resilience in the Era of Climate Change." Vanessa is part of the founding collective of the Queer Ecojustice Project, educating and organizing at the intersection of ecological justice and queer liberation.
---
Simply Sustainable: Resources & Strategies for Living a More Sustainable Life, One Step at a Time: Panel Discussion

Binghamton University Libraries (N.Y.)|Wednesday, March 10| 5:30 p.m. EST| Register Online
The Broome County Public Library (BCPL) and Binghamton University Libraries co-host a panel discussion on sustainability-related steps that individuals can make in their own lives. In addition to the BCPL director, who will talk about relevant library resources available to the community, we'll be joined by representatives from VINES, Network for a Sustainable Tomorrow and the Binghamton University Zero Hour chapter.
---
Disparate Environmental Impacts: Causes and Solutions to Envrionmental Injustice 

East Brunswick (N.J.) Public Library|Thursday, March 11| 7 p.m. EST| Register Online
New Jersey is known as the Garden State, but few understand that the name was meant to highlight the fact the other states such as New York and Pennsylvania traditionally used New Jersey as their garden — a place to take beneficial resources for their own use and then bury their refuse, back when it was customary to bury your garbage in your backyard. But why? Why do some locations and some populations end up with most of the environmental problems and others reap most of the benefits? And what can we do about it? From economics to discrimination, this talk focuses on the various causes of environmental inequality and its effects, and on ways that these inequalities can be prevented.
---
Climate Change: How to Make a Difference (Part 2)

Providence (R.I.) Public Library| Thursday, March 18| 5:30 p.m. EST| Register Online
Participants will leave this virtual workshop with the tools to talk about environmental justice and how to bring environmentally friendly practices into their daily lives and make change in their community. This workshop, conducted by Youth in Action's Outdoor Equity youth group, is intended for adult and teen audiences and builds on themes and content presented in Climate Change: Intersectionality of Environment and Identity Workshop (Part 1). Attendance of the Part 1 event is helpful but not required. 
Date / Time
Friday, February 12, 2021 - 08:45
Library Type
Academic / College
Public
Popular Topics
Social-distancing programs
Virtual
Environmental Sustainability