A Crash Course in Program Marketing
Go beyond the press release with this marketing checklist.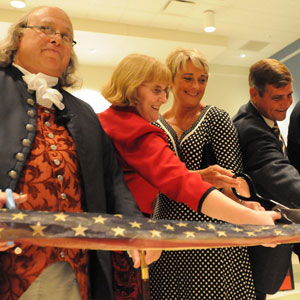 What a way to end your first day on a new job! Jamie Lattimer, Coordinator of Cataloging Services at Urbana University's Swedenborg Memorial Library, cautiously pointed to a stack of three ring notebooks and said "those tell you about a Ben Franklin project that we are supposed to do in August." August? That was only six months away. It took me several weeks to find time to open the notebooks and find out that Urbana University had been selected to host the national traveling exhibit, "Benjamin Franklin: In Search of a Better World" put together by the Ben Franklin Tercentenary and the American Library Association Public Programs Office.
Talk about a crash course in publicity as well as exhibit management! What I learned during my trial by fire might be of use to others starting out or bring back fond memories of similar experiences for more seasoned programming librarians.
Go Beyond the Press Release
I think our most successful publicity project was a series of ten articles about Ben Franklin that were published in our local newspapers in the months before the exhibit opened. Chris Dillon, our summer intern and a communication studies major, drafted the articles. He wrote one article that corresponded to each of the six aspects of the exhibit as well as a series of articles about Franklin's life by decade. Comments from many of our exhibit visitors indicated that they had become fascinated about Franklin by reading the articles and decided to see the exhibit. We used a similar approach when we hosted a month-long Big Read of A Lesson Before Dying. We submitted, and our local newspapers printed, several articles that discussed themes from the book prior to the program's kickoff.
Plan Way Ahead
National publications—such as Ohio magazine; AAA's Home and Away, and Midwest Living—take information for their print calendars one year in advance. So we missed the opportunity to get even a mention in those types of publications. We did learn, however, that some of these types of publications would accept submissions to their web calendars without such a long lead time. We also learned that local AAA offices submit inserts to the AAA Home & Away magazine that highlight upcoming local events.
Use Public Access Television
Our local cable television program, Urbana Leader, interviewed our American history professor for a half-hour program about Ben Franklin. This program ran for the month before our exhibit opened and provided publicity. Urbana Leader also interviewed our Ben interpreter and ran that interview for a month during our exhibit. We continued to use Urbana Leader  for our Choose to Read Ohio program with a half-hour interview with Shelley Pearsall. This program did not run until after our grant ended, but it has generated continued publicity for us that leads people to ask, "What is the next program the University will host?" Our relationship with the producers of this local program has brought great benefits to our events.
Reach Out to Local Schools
Benjamin Franklin seemed a perfect exhibit for school children to see. Jamie Lattimer created content standards guides to highlight aspects of the exhibit that would help teachers meet the current Ohio Academic Content Standards. Guides for eighth-grade social studies and high school language arts and science were sent to area schools with an invitation to visit the exhibit.  Connecting with a need someone else already has can be a useful way to publicize your event.
Look Out of the Box for Partners
Our Ben Franklin exhibit benefited from a connection with the Champaign County Barn Quilt Tour. This annual driving tour brings many visitors to our rural community to visit unique barns and view one-of-a-kind quilts designed by local quilters. The quilts are displayed year round, but the barns are open for tours only during one weekend of the year. During the Ben Franklin exhibit, Barn Quilt visitors could view the exhibit while also seeing a collection of antique quilts provided by one of the local quilting societies. The following year, for our Underground Railroad exhibit in conjunction with our Choose to Read Ohio month-long community read of trouble don't last, we mounted a display of photographs of local Underground Railroad sites for Barn Quilt visitors to view while seeing quilts recently made by Champaign County residents.
Seeking connections with other community organizations can increase your publicity without significantly increasing costs. The Barn Quilt Tour has its own publicity budget and plan. "Save the Date" cards were distributed throughout Ohio and surrounding states approximately three months before the tour and included mention of our events as part of the tour. We were also included in their Internet advertising; they created a series of newspaper articles about each barn quilt tour stop that included a mention of our events.
Working with our local Alzheimer's Association was also a great source of additional free publicity for us. They were having a local version of the Amazing Race, and we invited them to include the Ben Franklin exhibit as a stop. Publicity provided before and after the race included information about the stops.
We also teamed up with our local YMCA and Senior Citizen's Center. The Y sponsors a Healthy Kids day each spring which draws almost 1,000 people. We set up a table and handed out kites to children who could tell us something about Ben Franklin. While the children were thinking, parents were given information about the upcoming exhibit. Our outside location allowed kids to fly their kites, and many families did give it a try. The Senior Center sponsors a Senior Day that we attended handing out a selection of kites and pennies (since Ben Franklin said "a penny saved is a penny earned.") Both activities included publicity done by others before the event that included our name and upcoming exhibit information.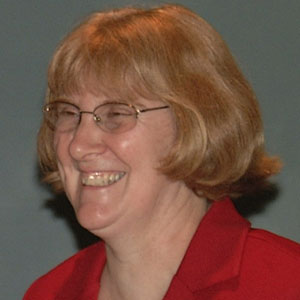 Generate Buzz by Distributing Free Books
Finally, to create publicity for our Big Read and our Choose to Read Ohio community reads, we distributed books with FREE labels on them. Both grants included funds for purchasing copies of the book to be distributed throughout the community. Rather than waiting for readers to visit libraries to pick up a copy, we took the books to common waiting areas—doctor and dentist offices, car repair shops, and beauty salons. Each book had a FREE sticker on the front, a label inside the front cover that identified why the book was free, and a brochure highlighting upcoming programs as well our website and phone numbers for further information.
Great programming takes time and planning, and so does ensuring that you have an audience. A little creativity, more advance time than I expected or hoped, and a willingness to partner with other groups has helped the Swedenborg Memorial Library at Urbana University bring residents of our community on campus for a variety of library- and reading-related events.
Date / Time
Wednesday, June 1, 2011 - 13:00
Library Type
Academic / College
Public
School (K-12)
Special
Job Functions
Marketing
Professional Development/Training
Audience
Adult
Children / Family
Older Adults / Seniors
Young Adult