Grant Helps Libraries Revitalize Public Spaces
"Outside the Box" offers free and fun entertainment events in an effort to revitalize public spaces.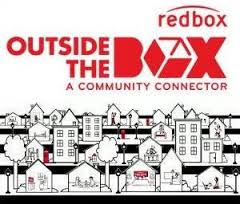 Redbox, famous for those DVD-dispensing boxes outside your local grocery store, is looking to get people away from their TVs and out into the world.
In partnership with the Online Computer Library Center (OCLC) and the Project for Public Spaces, the company is offering grants to up to 20 libraries to help them offer free, fun entertainment events in their communities.
Outside the Box supports communities in creating or revitalizing spaces where people can gather by providing public libraries $5,000 in materials, along with consultation and support for space design, event planning and material selection. The program also helps libraries plan a kick-off event introducing the new space to the community.
To date, Outside the Box has helped communities turn an unused stretch of grassland outside the library into a small park where people can read; transform a library parking lot into a weekend public market; and use a library-adjacent park for community concerts and public storytelling events.
Getting involved with this innovative community program is a three-step process.
•   Take the training: A one-hour session (available on the Outside the Box website) explains the community brainstorming and planning process.
•   Talk to your community: Identify a potential space, engage with community partners, and develop a list of designs and features you'd like to see in this community space.
•   Apply: Applications should demonstrate an active and interested community, good working relationship with local government, and a manageable project scope.
All application materials must be submitted via email by May 15. Participants will be notified by May 30.
Visit the Outside the Box website) for more information.
Founded in 1967, OCLC is a nonprofit membership, computer library service and research organization dedicated to the public purposes of furthering access to the world's information and reducing library costs. The Project for Public Spaces is a nonprofit planning, design and educational organization dedicated to helping people create and sustain public spaces that build stronger communities.
Date / Time
Thursday, April 17, 2014 - 13:30
Job Functions
Grants and Awards
Space / Facilities