Holiday Programs with Heart
The holidays are coming, and we're on the lookout for creative, low-cost programs with a feel-good component.
The holidays are a good time for warm and fuzzy programs — from collecting winterwear to give to charity, to creative food drives, to budget- and earth-friendly adult craft activities that offer quality time and lessen patrons' shopping loads. Here are a few of our favorites.
Homemade Holiday, Hopkins (Mich.) District and Dorr (Mich.) Township libraries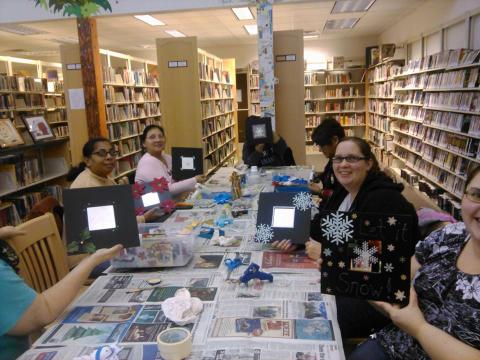 Homemade Holiday is a "wildly successful" program that gives patrons the opportunity to get out and relax with friends while making their own holiday gifts and decorations. Projects have included linen gift bags, etched snowflake mirrors and glass-fused ornaments.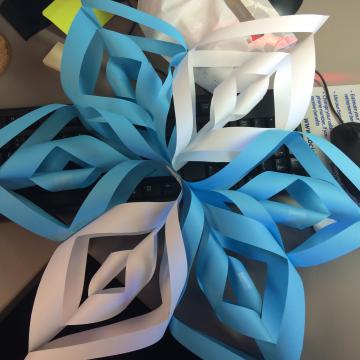 The 3D Paper Snowflake program served three purposes: teaching participants a fun way to make decorative three-dimensional paper snowflakes, offering area teens the chance to earn community service credit if they donated their snowflakes to help decorate local children's hospitals, and creating a community outreach opportunity. 
Holiday BARK, Los Angeles (Calif.) Public Library, Palms Rancho Park Branch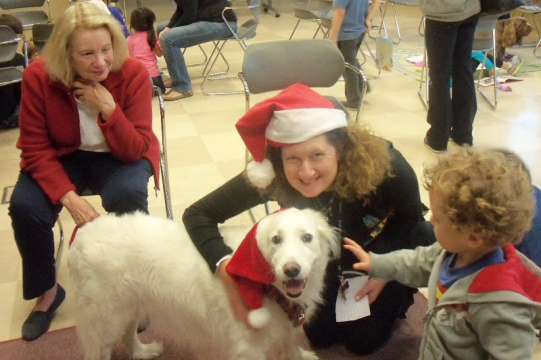 Children read holiday stories to four dogs from the BARK (Beach Animals Reading with Kids) reading dog program. The dogs (Molly, Nico, Nigel and Destry) came dressed in their holiday finest and enjoyed listening to the stories with their owners. 
Arapahoe Library District offered Light Up The Holidays: Stories and Crafts as a children's program in all of theur eight branches and even at a Bookmobile stop. Activities were focused on light, a common theme in all four of the holidays that were discussed (Hanukkah, Christmas, Kwanzaa and Winter Solstice). The goal was to teach kids how the holidays were each different, but still relatable.
The Giving Tree, Bedford (Ind.) Public Library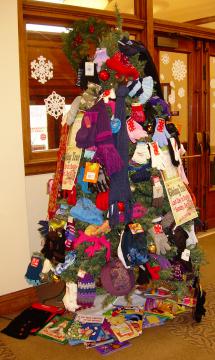 In early November each year, staff at Bedford Public Library set up an artificial pine tree that collects donations of new children's hats, gloves, scarves and socks (and sometimes new picture books) for distribution within the community before the December holidays. This low-cost display can be done for free if you can find a tree and some decorations on lend.
Can-Unity, Huntington (Ind.) City-Township Public Library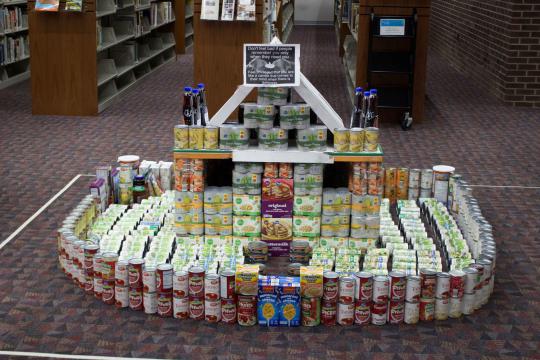 Huntington City-Township Public Library held this event in warmer weather, but it would well during the holidays, too. They invited local businesses to create structures made entirely from cans, boxes and bags of nonperishable food items. The public got to vote on the most creative designs, and all the food was donated to charity.
Date / Time
Friday, October 27, 2017 - 10:30