Incubate Art at Your Library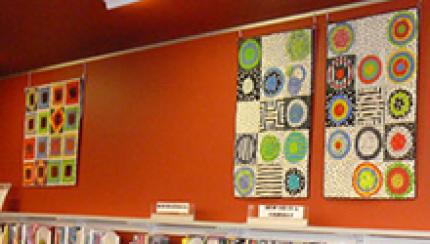 Looking for ideas for arts-based programming or wondering how your library can better support the arts and artists in your community?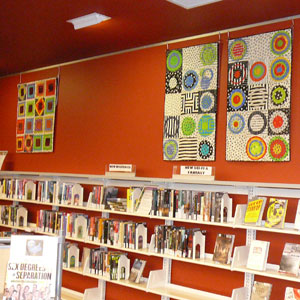 Are you looking for creative ideas for arts-based programming, or wondering how your library can better support the arts and artists in your community? Do you have great arts programming at your library that you want to share? The Library as Incubator Project is here to help!
The Library as Incubator Project was created by Erinn Batykefer, and Laura Damon-Moore, and me, all of us MLIS students at the School of Library and Information Studies at University of Wisconsin-Madison. The project highlights the ways that libraries and artists can work together, and its website features artists and writers who use libraries in their communities as well as the collections, libraries, and staff that inspire them. The site also includes free-to-share resources for librarians looking to incubate the arts at their libraries.
At a time in which both libraries and arts organizations are often having to do more with less, it makes sense for these two parts of our culture to support each other. The Library as Incubator Project calls attention to one of the many reasons libraries are important to our communities and our culture, and provides a dynamic online forum for sharing ideas.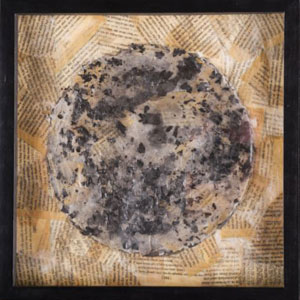 A major focus of the project is to facilitate partnerships between different kinds of artists and libraries, and these partnerships can lead to great programming opportunities. For example, Rita Mae Reese, a writer from Madison, Wisconsin, who is featured on the site, created a poetry workshop based on one of her own writing methods and using primary sources to inspire new content. In addition to donating her program template to the website, Rita Mae offered to run her writing workshop at libraries near Madison as a visiting author. The Library as Incubator project recently connected Rita Mae with librarians at Sequoya Public Library who wanted to plan writing workshops for National Poetry Month.
From asking a local writer to participate in a program like this one, to getting kids excited about art through crafts and projects, to making your library into a gallery for local art, the opportunities for libraries to engage with the arts are endless. We hope to feature many program kits like Rita Mae's on the site, and to create a space where librarians and artists can make connections and collaborate with each other.
We'd love to hear about what your library is doing to incubate the arts. There are a few different ways to connect with us. If you'd like your library to be featured, visit our Contribute page and take our survey for librarians. Feel free to comment on articles and share ideas and feedback with us via Facebook and Twitter.
Editor's note: Curious about the images accompanying this blog post? Find out more about Tom Linfield's artwork and the fabric art at the Sequoya Branch on the Art as Incubator website.
Date / Time
Thursday, November 10, 2011 - 12:15
Library Type
Academic / College
Public
School (K-12)
Special
Audience
Adult
Children / Family
Older Adults / Seniors
Young Adult