Juvie 101: Six Things I Learned Doing Outreach at a Juvenile Detention Center
Librarian Paula Willey explains the steps she took — and you can replicate — to bring books and authors to a local juvenile detention center. 
Just over a year ago, my branch of Baltimore County Public Library started doing monthly outreach visits at the Charles Hickey School at the Maryland Juvenile Detention Center for Boys. We do regular outreach to all the other schools in our area, we thought; why not bring library-led reading and discussion to this one, too?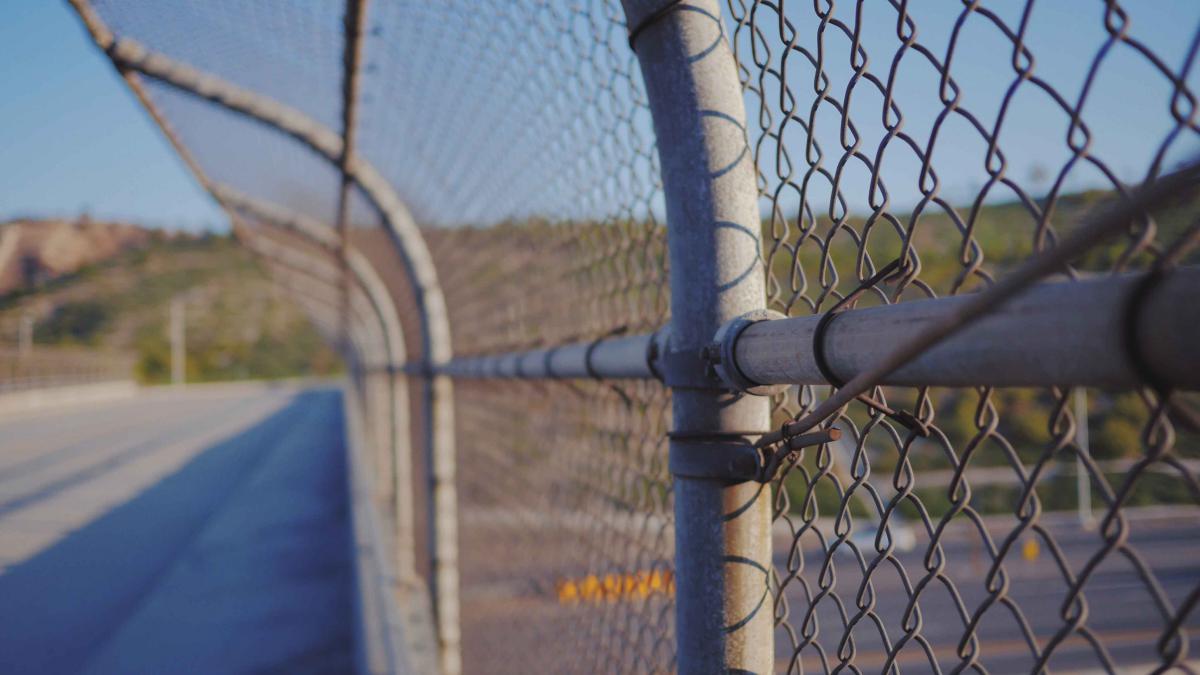 It was kind of a big deal. Despite being no more than three miles up the road from my branch, and despite the fact that there's been some version of a residential disciplinary facility on that site for more than 150 years, nobody from the library had been out there in years. 
How had it dropped from our radar? Because it's administered through the state and not the county, it doesn't appear on the list of schools that my library uses for school outreach. And even though it is not far away, it sits on a very large parcel of land at the end of a road and backs up to a river. Out of sight, out of mind.
Are there any such facilities in your area? Alternative schools, halfway houses, residential detention or sentencing facilities? How would you go about initiating contact? And what can you expect once you do? I've put together a few of the lessons we've learned at my branch during 12 fruitful months of this new partnership.
Use the telephone
This may not be true of all juvenile facilities (that statement goes for everything I say in this post, by the way), but the information I could find online, including email addresses and administrators, was not necessarily up-to-date. And it's not like you can just drop in for a chat with the principal. It took a little online digging and a call to the Maryland Department of Juvenile Services, but once I made contact with the principal, Dr. Marilyn Myers, she was delighted to hear from the library and open to whatever we might propose — security guidelines permitting.
A "juvie" is not as socially remote as you might think. 
Dr. Myers turned out to be a customer at our branch, and the English teacher and I have kids at the same high school. I've met boys at the detention center who went to my high school, my son's schools, and the schools closest to our branch. When I wear my library's summer reading t-shirt, most of them recognize Sneaks, our mascot, and remember getting prizes for reading when they were little. It's not hard to find common ground — we share sports teams, local celebs, events and geography.
Ask what they read, not if they read
On our first outreach visit, we planned to do our typical public library song and dance: "What kind of materials can you check out of the public library?," "Are you a PlayStation guy or an Xbox guy?," "Did you know you can get games at the library?" 
But an offhand question — "Who here reads for fun?" — led to a lively discussion of books that they had read and enjoyed. We got the message: incarcerated teens, deprived of devices and game systems, read for pleasure. A lot.
Captain Underpants transcends
One of the things I like most about working with young people is nudging them into recommending books to each other. "What was it you liked about Coe Booth's 'Tyrell'?" "Does anybody know any books that are similar to what he's describing that he might like?" 
We've pinballed from "Yummy" to "Monster" and from Percy Jackson to Captain Underpants. Many of the teens at Hickey School prefer gritty, realistic fiction — and some reject fiction altogether and only read "true stories" — but everybody loves Dav Pilkey. Whenever I ask them which author they'd most like to come visit, he's the one.
Do some research 
There's a lot I don't know about the juvenile justice system. I'm not alone in this — when people hear we are doing outreach at Hickey School, they have a lot of questions. What's the difference between detention (pre-trial) and a sentencing facility? When will a child be locked up rather than given home detention? (Typically, if they have committed a violent crime, although there are other reasons.) What happens to juveniles charged as adults? 
I learned a lot from reading "Teen Incarceration: From Cell Bars to Ankle Bracelets" by Patrick Jones, an author and librarian with many years' experience working with juvenile offenders. I took notes, I highlighted passages, I passed it along to my coworkers.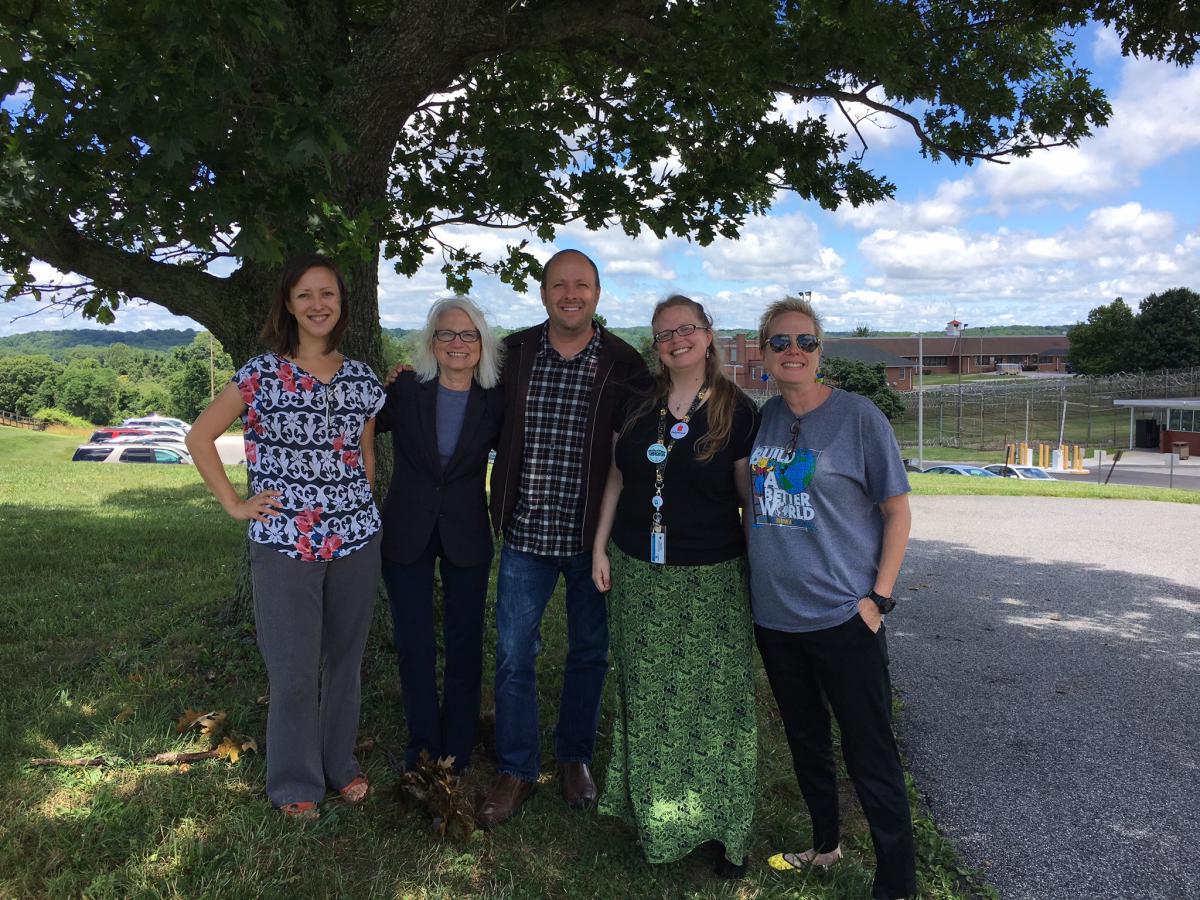 Look for opportunities to bring juvenile detainees into the conversation 
Through a combination of good luck and relentless networking, we've been able to bring authors into the detention center to speak with the boys. The teens all read "Ball Don't Lie" to prepare for a visit from Matt de la Peña and asked probing questions about the characters in the book. A.S. King provided a couple of unpublished short stories before her visit; the guys were fascinated by the idea that she, an award-winning author, had work that was just languishing in a drawer. And through ALA's Great Stories Club — a grant that provides resources and support to libraries hosting book clubs with at-risk teens — we hosted Jay Asher at the height of "Thirteen Reasons Why" fever. The whole school got copies of the book, which he signed after his talk.
Bringing authors into Hickey School has had a huge impact. And since we have no formal budget for this program, our authors have come on their own dime, or that of their publisher. We are grateful and touched; we've found that few people say no to the chance to do something positive for incarcerated children.
Why are author visits such a big deal to these kids? The extent to which this facility feels and is isolated cannot be overstated. The facility is on a huge piece of land, at a high elevation. The school and residence units are surrounded by double rows of high chain-link fences with rolls of razor wire on top and on the ground. No other structures are visible from anywhere on campus. The only sounds are birds, wind and gunfire from the National Guard firing range on the next ridge. For some students, visits from family are few and far between. And while approximately two-thirds of the boys at CHS spend less than two weeks at the facility, about one-third of them will spend several months there.
Discussing books with these students and bringing authors out to see them — especially Jay Asher, whose visit could not have been better timed — assures the teens that they are relevant and valued participants in cultural conversations. It's a rare opportunity to show them that they are not forgotten and that we expect to see them at the library soon.
Date / Time
Friday, October 20, 2017 - 15:30
Popular Topics
Books and Authors
Community Engagement
Marketing and Communications
Great Stories Club
Job Functions
Grants and Awards
Resources and Program Starters
Collaborations