Promoting Civic Engagement
The Project on Civic Reflection helps get reflective discussion going in order to build community.
I'm writing from outside the library world to talk about something powerful that can happen inside the library. I work with the Project on Civic Reflection, a national organization that helps get reflective discussion going in order to build community and deepen people's understanding of their fellow community members and themselves. Over the past several years, what my colleagues and I generally work for outside the library has started to happen in very promising ways inside the library.
Our recent facilitation training and program design work with libraries and individual librarians from Maryland to Chicago to California has, along with other discussion-oriented programs, begun to demonstrate that the library is one of the best available places to not only get people reading and thinking, but also to get people talking together. The library is a great place to bring democracy to life.
A living democracy depends on people being able to talk across difference, to think together about their own and their communities' commitments and experiences. Though this explanation of living democracy may seem fairly straightforward, the realization of this kind of democracy is complex and often difficult. Complex largely because relationships are complicated; difficult primarily because we are not culturally conditioned to nurture the most important democratic practices: asking ourselves hard questions, listening to people we do not know or think we know too well, and trying to look with fresh eyes at what we ourselves hold dear.
Libraries are ideally situated to nurture these democratic practices. Libraries are open to all; they contain books and other materials that can provide people with a common experience and vocabulary; and they often attract people who are thinking about their aspirations, about what they and their communities might become. Libraries, which are often seen as products of democracy, can also be seen as engines of democracy, as places where people go to engage with one another and to begin making a difference.
Making a Difference: One Example
For the last two-and-a-half years, the Project on Civic Reflection has been training and coaching Riverside County librarians in discussion facilitation on behalf of the California Council for the Humanities. The training prepared the librarians to participate in a new initiative funded by the California State Library, Making a Difference, the goal of which was to facilitate civic dialogues and develop resources for civic engagement programs. Branch librarians and other library staff chose the materials for discussion, identified themes, and developed their own public programs focused on issues of community concern.  For instance, some librarians offered intergenerational programming and forged new partnerships with schools. Other librarians developed discussion programs for Spanish-speaking adults who use the library as an afterschool safe place for their children, and another participating librarian engaged youth in discussions about gang violence and violence prevention through the use of resonant audio, video, and text.
The newly trained librarians noted several key outcomes of the program:
•   Everyone in the group formed new partnerships, and 83 percent reported having deepened existing partnerships, resulting in new patrons and audiences to the library.
•   A large majority of participants forged closer relationships with civic and political leaders.
•   The program attracted new volunteers and strengthened professional relationships with other library branches.
"From the beginning," said Riverside County Library System head administrator Mark Smith, "we recognized that this project had the potential to have a transformative effect on our staff. In particular, we hoped that our staff would develop the ability to see their libraries and themselves differently, that they would come to regard the library as a meeting place and a crossroads for the community."
Ryan Lewis, the lead Project on Civic Reflection trainer for the Making a Difference program, described the program goals this way: "We envisioned the library as a logical center of the web of social, civic, and activist organizations within the community. The library became—in our minds and through articulation at the training workshops—the community's 'living room.' Hosting conversations in the living room allows for individuals to think of the library in ways that can help shift the perception of the library from an information-delivery place to a place where ideas live, matter, and drive the commitments and principles within a community."
Preparing to Go Public
An important part of running public discussion programs at libraries is, of course, the will to position the library as a louder, less predictable, potentially more contentious place than it has sometimes been. Another important part of going public—an essential corollary to the will to go public—is the development of tools and practices that make public discussions welcoming, productive, and enjoyably challenging.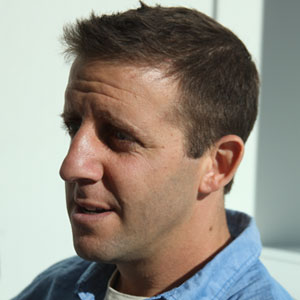 Over the past several years, the Project on Civic Reflection has been helping a wide range of professionals and community members develop precisely these tools and practices. We have worked all across the country with AmeriCorps staff and volunteers; with faculty, staff, and students at colleges and universities; with social service practitioners and clergy members; with non-profit board members; with arts and cultural institution staff and volunteers; with K–12 teachers and students; with community leaders and community members; and, increasingly, with librarians.
We have learned across the board that people who participate in civic reflection discussions and workshops feel more clarity about who they are and what they do, more connection to colleagues and community members, and more commitment to civically engaged activity. We have seen, in other words, that reflective discussion revolving around open-ended questions and carefully selected reading materials is a nimble and cost-effective way to enliven our communities and strengthen our democracy. We have come to believe that the community-building practice of civic reflection is ideally matched to libraries as community institutions.
Tips on Getting Started
Here are a few general tips from the Project on Civic Reflection website on how to get effective civic reflection programs started:
•   If you build it, they will come. From members of one organization to people who share similar work, to citizens or community members who share a common concern—if led by someone who seems to understand their concerns, people will join a civic reflection conversation.
•   If it is hospitable, they will stay. Participants need to feel welcomed. "Hospitable space" includes a comfortable meeting place, food, and a relatively small group of people who are curious about their commitments, their work, and each other.
•   If it is not intimidating, they will participate. Readings or other kinds of texts are vital to dynamic conversation but must be chosen carefully, and the preparation and contribution of participants honored through thoughtful facilitation.
•   If it connects ideas to experience, they will find it useful. Powerful ideas are practical tools. They make sense of experience. They enable us to communicate more deeply with others. They free us to move forward, to change. When civic reflection works—when the ideas explored help participants better understand their experience and the experience of others—participants' needs for practicality will be satisfied.
Our website provides more extensive and detailed guidelines on planning and implementing civic reflection programs, and our facilitation training workshops give participants hands-on experience as well as feedback and collaborative brainstorming space.
Getting Involved
In March 2012, we will run a preconference facilitation training workshop at the Public Library Association conference in Philadelphia. In June 2012, we will run a preconference facilitation training workshop at the American Library Association Annual Conference in Anaheim. The ALA Public Programs Office's Building Common Ground initiative strongly encourages prospective grantees to develop civic reflection facilitation skills. Participants in the Building Common Ground initiative may use grant funds to participate any of these facilitation skills training workshops.
In addition, we have a new anthology of readings and images for civic reflection due out in February 2012. Taking Action: A Reader will complement previous collections such as The Civically Engaged Reader, Hearing the Call across Traditions: Readings on Faith and Service; and Talking Giving: Readings for Reflection. All of these anthologies provide readings and supporting materials that help get people talking in open and fresh ways. Our website includes a free resource library, plenty of guidance in designing and delivering civic reflection discussions, and an interactive facilitator's forum.
We are working very hard to help librarians—and a wide range of other professionals—develop the skills and confidence to run relevant, challenging, and engaging discussion programs. Our hope is that this will help librarians continue to push our communities to be as engaged, reflective, and connected as our democracy requires.
Date / Time
Wednesday, January 11, 2012 - 14:15
Library Type
Academic / College
Public
School (K-12)
Special
Audience
Adult
Older Adults / Seniors
Young Adult