Libraries and the First Amendment
Libraries nurture freedom of speech. The "Libraries and the First Amendment" exhibit shows how.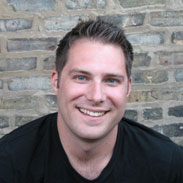 When five African American men entered the Audubon Regional Library in Clinton, Louisiana, they had already broken the law. The year was 1964, and their crime was entering a segregated, whites-only library. One man, Henry Brown, approached the circulation desk and requested a book, The Story of the Negro by Booker T. Washington. The librarian responded that the branch did not currently have the book, but that she would order it for him and would notify him when it arrived. She then asked the men to leave the facility. They refused and instead remained in silent protest against the library's exclusionary policy. Fifteen minutes later, local authorities arrived on the scene and asked the men to leave. After they again refused, the deputies arrested them for violating Louisiana's "breach of peace" statute. Their conviction was appealed to the Supreme Court and was reversed by a narrow majority in 1966. The justices found that the actions taken that day violated these men's First Amendment rights of speech and assembly.
Libraries are indispensable to our First Amendment freedoms. They nurture freedom of speech by enabling the distribution and reception of ideas. They offer access to political information, provide voting materials, and allow for public petitioning. They provide public meeting space that supports freedom of assembly and, on occasion, serve as venues for religious gatherings. They also provide access to the internet—a critical resource for accessing and disseminating press freedoms. And because of all they provide, they are frequently epicenters of controversy.
The Chicago-based McCormick Freedom Project, in partnership with the American Library Association's Office for Intellectual Freedom, created the exhibit "Libraries and the First Amendment" to highlight the important role libraries play in the ongoing struggle to define freedom. The exhibit is based upon a framework of posters, labels, and a robust website with interactives that highlight four fundamental ways in which libraries are both First Amendment bastions and battlegrounds:
•   Challenging Ideas.
Perhaps the most pervasive and ongoing issues facing libraries are challenges to controversial content and attempts to censor. This section of the exhibit examines the many reasons and ways books are challenged. It also provides a platform for individual libraries to share with community members their policies on collecting and book challenging. Web extensions include a map of actual challenges around the nation and a unique polling interactive.
•   Accessing Information.
The internet has revolutionized the way in which people access information. Yet, the free-for-wall world of the web has also raised questions amongst parents and community members about what information should be accessed and what should be limited. This section includes an eye-opening interactive called "You Be the Filter" that presents actual websites whose content has been called into question and whether or not you think that content should be blocked.
•   Considering the Children.
What responsibility does the library have to prevent minors from viewing controversial material that is fully protected for adults? This section explores the landmark Supreme Court decision Pico v Island Trees that upheld a student's right to access information.
•   Controversial Gatherings.
Libraries provide public space important to the freedom of assembly, but what are the appropriate limits for activities therein? Content in this section examines First Amendment gatherings from sit-ins to religious services.
"Libraries and the First Amendment" is a free service and an affordable, customizable exhibit for any sized space. The exhibit was designed to help libraries engage their visitors in discussions about the important role libraries play in enabling First Amendment freedoms. Feedback boards solicit community input, policy templates help librarians shed light on best practices, and polling interactives provide opportunities for individuals to voice their opinions. Librarians can email a request for a free framework poster kit as well as download supplemental labels, shelf talkers, talk-back posters, and table tents from the companion website. Many libraries have used the exhibit to enhance existing Banned Books Week, National Library Week, and Constitution Day programming, but the subject is of perennial importance and can be used year round.
Libraries are invaluable to the communities they serve, yet no service they provide is more paramount than the sustainment of our fragile First Amendment freedoms.
Date / Time
Wednesday, January 11, 2012 - 15:15
Library Type
Academic / College
Public
School (K-12)
Special
Job Functions
Resources and Program Starters
Audience
Adult
Children / Family
Older Adults / Seniors
Young Adult