Library Programs Take to Arkansas Airwaves
The Central Arkansas Library System has started its own radio show to promote programs and services. 
As traditional folk music plays in the background, a soothing voice welcomes listeners to Radio CALS, a weekly radio show produced by the Central Arkansas Library System and its history department, the Butler Center for Arkansas Studies, in Little Rock.
Since January, the library system has been taking to the airwaves for two hours on Friday afternoons to highlight Arkansas history and promote its resources and programs. Created in partnership with nonprofit radio station KABF 88.3FM, Radio CALS highlights music from the library's archives, interviews with authors and musicians, and audio clips from library programs.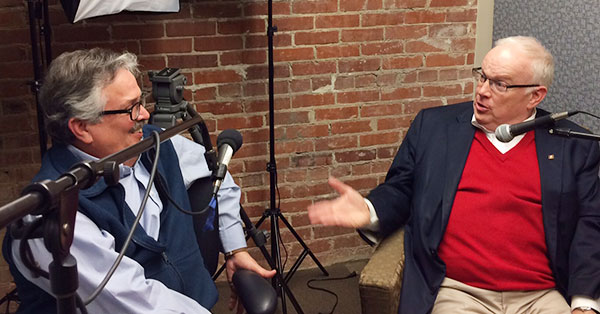 David Stricklin, co-executive producer of Radio CALS, said he believes the radio show will help people who don't have access to the library.
"One of the things that we're really excited about is that if you can't come to a program, you can hear a piece of it," said Stricklin, who's also the head of the Butler Center. "A lot of people have transportation problems or mobility problems or visual problems … that make it harder for them to navigate the amazing array of things we have to offer. If you have a radio, you can go to CALS."
Stricklin notes that most of the show's content comes from the Butler Center, which has a large collection of Arkansas music and oral histories, but it will rely less on the department for material as the show continues. One of the Butler Center's archived lectures is "Legacies and Lunch," which features discussions on Arkansas art, literature and culture. The Butler Center has hosted the series at the library since 1998, and Radio CALS shares the most "interesting, provocative and poignant moments" from the free program.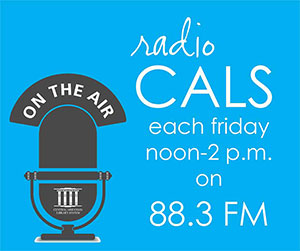 The show also has short "commercials" between segments to promote library services. CALS Assistant Director for Community Outreach and Radio CALS Co-Executive Producer Lee Ann Blackwell said many patrons don't know they can download magazines and e-books, so the Jan. 22 radio show described the library's digital magazine collection, referenced ways to use the CALS catalog and advertised upcoming library programs, giveaways and concerts. The Butler Center's blog lists links to the resources and events mentioned in the show.
"What we're trying to do is have these segments that are entertaining and provide information, but they also pull people back into what the library offers," said Glenn Whaley,  the show's production manager and operations manager at the Butler Center.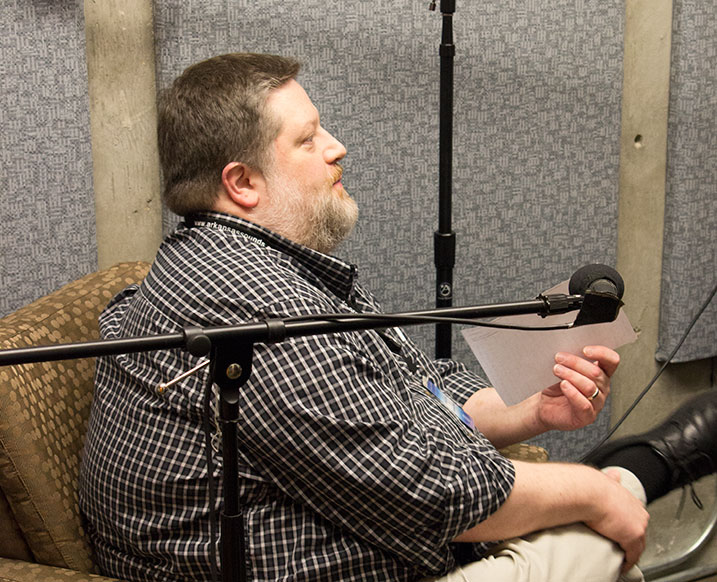 Both Blackwell and Stricklin credit Bobby Roberts, CALS library director, as the main force behind the radio show's inception. 
"Bobby has been wanting to do something like this for several years," said Stricklin. "He really is a big-picture person, but I think he has seen this as a natural extension of our programming and outreach. He's the poster child for harnessing the power of public access to information."
With five episodes under their belt, staff members are exploring new ideas for the radio show, such as broadcasting genealogy research tips and inviting other library branches to promote their programs, said Whaley. Right now, the Radio CALS team is focused on publicizing the library's popular Arkansas Literary Festival, planned for April. They hope to highlight the festival's sessions with the "Authors on the Air" segment, Blackwell said.
Radio CALS airs Fridays from noon to 2 p.m. on KABF 88.3FM, a community grassroots station that depends on donations and underwriting to cover its costs. Non-Arkansas residents can live stream Radio CALS on the KABF website or find recorded shows on SoundCloud.
Date / Time
Monday, February 8, 2016 - 15:45
Audience
Adult
Community Members
Older Adults / Seniors