Multicultural Literacy in Libraries
Multicultural literacy is a celebration of culture, identity, color and community that engages all aspects of learning and growth.
Living and working in Miami's diverse, multicultural environment, I am constantly exposed to new ways of thinking about culture at work and in the community. As a librarian, some of the best times I've had involved moments when I was able to learn about my students' cultural backgrounds, particularly how they celebrate and experience culture. So it's no wonder that I'm kind of passionate about bringing multicultural literacy to libraries to create cultural bonds within the community.
What do libraries do best? Serve as centers of what I like to think of as "lived" learning, the kind of learning that happens in a space where all aspects are targeted in a holistic manner. In the same way, multicultural literacy goes beyond traditional literacy to include the social, experiential, cultural, and ideological literacies that inform multicultural awareness and understanding. It encourages active engagement with culture and the role of literacy in cultural perception and identity building. Libraries can play an integral part in the development of multicultural literacy by implementing effective and engaging multicultural programs that target social literacy within the community.
Supporting multicultural literacy in library programming not only adds value to libraries situated in multicultural communities, it can provide an opportunity to attract patrons from culturally diverse backgrounds. Such programming can increase awareness of minority issues among members of the dominant culture and bring multicultural realities to the fore through social engagement. By organizing events and activities that focus on multicultural literacy development, libraries can help bring this kind of literacy to the community as a whole.
Multicultural literacy can start with something as simple as a library storytelling session or a potluck. It is a celebration of culture, identity, color, and community that engages all aspects of learning and growth.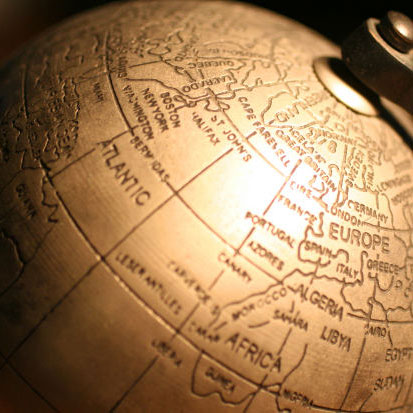 Getting Started
Adding multicultural literacy programs to your existing library event calendar can seem like a daunting task. You might ask yourself if you and your colleagues are sensitive enough to handle issues of culture, especially if you are not a member of the culture(s) represented by your local community. An important part of engaging in multicultural literacy is recognizing your own ideas about culture. It is a learning experience that can be enriching to you, your colleagues, and your patrons. Acknowledging cultural differences and similarities will help you understand your own views on culture while helping you become better informed on the issues that are relevant to your community.
Not sure where to start? Take a good look at your local community. What cultures are represented by your patrons? Recognize the various cultural groups that make up your city, town, county, state. If you want to get the official story on your area's ethnic makeup, look up the latest Census results or check your city's official website. Or get an intimate look at local culture by surveying the people you meet and work with every day. Conduct an informal survey of patrons in person and online. Use a free service, such as Google Forms (part of Google Drive) to email the survey to your library's mailing list, or invite patrons to participate by sharing the survey on your library's Facebook or Twitter account.
Use your survey to find out who your patrons are and to learn more about their cultural experiences. Offer the option of anonymity, and ensure participants that information will be kept confidential and used for planning purposes only. Ask patrons to comment on their cultural identity in a text box, rather than choose from a list of ethnicities/races. This will allow you to become familiar with what your respondents think about culture. Also, ask them to share some insight on their cultural experiences. Use short response entries to encourage respondents to cite holidays and cultural celebrations that they might like to celebrate in a library or community setting. Ask them to list any local community members (friends, family, local representatives, etc.) that might be willing to share their cultural experiences with others. Also, ask about their experiences with language and stories from their home country (whether part of the oral tradition or in print). Get a general idea of the variety of experiences and literacies represented by members of your local community.
Targeting Multicultural Literacies
Culture is both communal and personal; so is literacy. Bridging the two can enhance multicultural awareness in your library and provide a space for the development of multicultural literacy through social interaction. Programs that target multiculturalism through literacy can serve to promote cultural sensitivity within the community while also creating opportunities to celebrate differences and experiences.
Multicultural awareness requires recognition of all aspects of culture and ethnicity. Most importantly, it means recognizing and celebrating these traits rather than relying on a "melting pot" ideal of cultural assimilation. While libraries have long served as places where patrons can gain access to information about the dominant culture, understanding multicultural experiences means going beyond assimilation.
When designing library programs that address multicultural literacy, consider patrons' cultural experiences in the community. What are their lives like? How do they view their cultural identity within the dominant group? What are their cultural realities? Think of literacy in your patrons' daily lives and how your library can support this.
Adapt your Existing Literacy Programs
Start with what you know. Book talks and reading groups are a regular part of many libraries; take advantage of your existing programs and add a multicultural twist to them.
Multicultural Book Talks and Reading Groups
Bring a multicultural element to your book talks and reading groups by identifying authors and works that reflect the cultures represented in your community. Connect your patrons to works by relevant writers and with narratives that they can identify with on a cultural level. For instance, if your community's ethnic makeup consists mostly of Hispanic/Latinos and African-Americans, try to find connections between the two groups. Consider works on the hyphen experience, such as those written by Afro-Latino/Hispanic writers (try a search for Afro-Latino or Afro-Hispanic writers to find lists of relevant sources). Use reading programs as an opportunity to celebrate similarities and differences between cultures.
When working with students, I often find it easier to encourage them to read shorter works, such as short stories, than novel-length selections that require several meetings to discuss and explore. The same can work when encouraging busy patrons to take part in a group reading program. Adopting a bite-sized approach can help you connect with participants in a way that allows them to take part in the process of discovery without requiring a significant commitment from them. Including works such as multicultural poetry or stories, articles, or chapters from anthologies such as Unsettling America: An Anthology of Contemporary Multicultural Poetry (edited by Maria Mazziotti Gillan and Jennifer Gillan) or From Totems to Hip-Hop: A Multicultural Anthology of Poetry Across the Americas 1900–2002 (edited by Ishmael Reed), can generate lively discussion and add a sense of spontaneity and personal reflection to group sessions by inspiring an immediate connection with the work.  
Short works in translation, such as short stories or folktales, can also be used to discuss issues of language and meaning. For instance, if your patrons are members of a large Chinese community, find poems or folklore written in Mandarin and translated to English (a Google search for "Chinese poems with English translation" produces plenty of useful results). Reading works in translation not only encourages awareness of the historical and cultural significance of non-English literary works, it can provide an opportunity to discuss how language barriers affect social experiences, or how language changes in public and private, familial settings.
Move beyond the familiar and add social literacy to your reading programs. One of my favorite cultural "aha!" moments happened one day while I was waiting for a train. My mom and I were chatting with a visitor from China who was telling us how struck she was by what she perceived as the similarities between Hispanic and Asian families. "After all," she said, "we all eat rice!" I love that idea as a focal point for multicultural literacy events.  We all eat, whether it's rice, corn, or grains. Food brings us together regardless of political or social boundaries. You can start by selecting written works that explore the cultural aspects of eating and incorporating potlucks and food events as part of a reading program. Invite participants to bring a sampler of traditional meals or snacks, or take a more adventurous route and host a group cooking session. Participants can share insight on how to prepare and eat traditional foods. A hugely successful event at our library involved a celebration of Indian culture shared over naan, curries, and masala tea. Students not only had the opportunity to discuss Indian culture and spirituality with one of the university's staff members, they learned how to eat Indian food in the traditional manner and got to share in the experience of becoming culturally aware of customs beyond their own. The social aspects of multicultural literacy, such as storytelling and shared experiences, get a chance to shine during events that involve ethnic cuisine and mealtimes.
Celebrate Multiculturalism with Guest Speakers
Your library probably already hosts guest speaker events. Take the opportunity to promote awareness of achievements by people of different cultures by inviting speakers that are culturally relevant to your patrons. Consider entrepreneurs in your community, teachers who are making a difference in local schools, politicians, professors, local news anchors, and others who can reveal the amount of diversity in the area and the influence of culture on their public roles. Develop a speaker series that works for your library's schedule, such as a quarterly event that features a member of the community and relates to patron interests. A speaker series can highlight the impact and achievements of diverse individuals while reflecting patrons' multicultural realities.
In addition, speakers provide a great opportunity for social multicultural literacy, particularly especially when presenting information on subjects that engage listeners on a personal level. Speakers don't have to be big names to be significant (but don't let that stop you from reaching out to one, even if you think they'll turn you down). If you often hear patrons who are non-native English speakers discussing the difficulty of pursuing a degree because of language barriers, seek out a speaker who overcame this challenge. The event can be an eye-opener and an inspiration for those who are searching for someone to relate to within the community.
Additionally, speakers can serve to promote personal narratives as a form of literacy, while also supporting cultural identity-building and awareness. Hearing about a guest speaker's personal journey creates a direct connection between the speaker and the audience in a way that might be missed by patrons who may not be able to participate in a reading group or book talk.
You can also expand speaker events to include a panel of speakers. Select a relevant theme and find a group of speakers that represent the different cultural groups in your community. Panelists will be able to represent a number of experiences and viewpoints. Invite professionals and non-professionals as well as speakers that represent different age groups and backgrounds to establish a panel that is culturally and socially diverse.
Coordinate with your speaker(s) to determine the size and setup for the event. Decide whether to host the event as a formal, lecture-style talk, with the audience seated in front of the speaker, or as an informal, meet-and-greet or cocktail-hour event, where guests are encouraged to mingle and interact with the speaker. Consider the setting that will work best for your speakers and your patrons.
Participate in Culture and Tradition
Another way to share multicultural experiences and target experiential literacy is by organizing a celebration. Like food events, a good party will bring people together in a way that is as meaningful as it is enjoyable. Building on the idea of a reading group, organize a communitywide read-along. Select a book on a cultural celebration or custom based on your community's cultural makeup, and host an event that introduces the tradition to the rest of the community.
For instance, if your community features a large, multigenerational Hispanic population, consider hosting an event that brings different generations together and introduces non-Hispanic participants to a new tradition that they, too, can celebrate. A title such as Julia Alvarez's Once upon a Quinceañera: Coming of Age in the USA can serve as a conversation starter for a discussion on coming-of-age traditions across cultures as well as an inspiration for a library Quince party. To make the experience more immersive, coordinate with different departments within the library and throughout the local community. Open the event up to advocacy groups, schools, and more to create awareness of the library's role in your community's cultural development.
A communitywide literacy event/cultural celebration will be greater in scope than a small group event and will, therefore, require careful planning and an understanding of patron interests. However, the benefits of coordinating with another community department, such as your town's parks and recreation office, will allow for greater visibility and creativity.
Another way to celebrate multiculturalism is to select and host an event based on a traditional festival or holiday, such as New Year's, that establishes common ground between different cultural groups. Organize a display of books and films to showcase how this tradition is celebrated around the world. Use your display to generate interest and invite patrons to participate in the celebration and share their own traditions. Other traditions that can serve as a great opportunity to become immersed in culture include Day of the Dead festivities (celebrated across many cultures), harvest festivals, or celebrations such as Girl's Day or El dia de los niños.
Post colorful flyers and handouts around the display and at your checkout and reference desks, and post event updates and fliers on your library's website and social media pages. If collaborating with another department or agency, get the word out to their patrons as well, or post event posters around the community in local grocery stores or schools. Bring the library to the people, and promote the event where potential participants gather.
Emphasize multicultural literacy during such events by creating opportunities for participants to share their own stories. Create an open mic area where event goers can share personal anecdotes or tell jokes about their own experiences with the tradition being celebrated. Stimulate visual literacy during the event by creating a photo wall or board where guests can post pictures of their own celebrations. After the event, feature the board in a prominent place in your library and invite patrons to continue posting pictures. If your library has a Flickr account, invite patrons to post pictures online and create a virtual picture board that recognizes the different ways in which culture is celebrated by your library's community.
Support Writers and Develop Multicultural Narratives
As discussed, multicultural literacy embraces shared experiences as a factor in the development of personal literacy awareness. Reading groups, book talks, speaker series, and cultural celebrations target the social, cultural, experiential, and ideological aspects of multicultural literacy by immersing patrons in a multidimensional learning experience that broadens their perception of culture in the community. Writing provides another outlet through which to reflect on culture.
Writing groups can serve as an opportunity to encourage and support both traditional and multicultural literacies. These groups can be organized by patron group (children, young adult, or adult writing groups), or as a multigenerational group that allows people of different ages and backgrounds to share their narratives.
Writing groups can also promote writing as an activity that can help participants hone their language skills as well as narrative techniques. A call for participants interested in sharing stories and sharpening their writing skills can be listed on the library's homepage or social media sites, or the library can reach out to local schools or adult education programs to encourage student participation.
However, it is important not to let participants feel as if they are doing homework; rather, help your writers view writing as an imaginative outlet. Focus on creative writing (whether fiction or creative non-fiction), rather than technical or report writing. Also, consider different ways in which your writers can publish the works that they produce—create a group blog or Tumblr account where participants can share their writing and learn to write for an audience.
Remember the idea of bite-sized programming. Use a flash fiction or a journal-style approach to writing to ease participants into the writing process without requiring a sustained amount of time for writing. Poetry is another great option for beginning writers. Select and present writing prompts that encourage reflection on personal cultural experiences, such as family stories or childhood memories. Conduct writing sessions in an informal, open space where writers can lounge and chat in a casual manner. If hosting a multigenerational writing group, consider the ways in which narrative storytelling can bridge the generational gap and reveal how culture is experienced by people of different ages and with different levels of cultural assimilation.
Images can also serve as prompts. Invite participants to bring family photographs and use these to spark writing activities and conversations. Encourage writers to celebrate their personal experiences with culture and their family history through writing. Stories can be shared during the session, or the event can be expanded into an open mic night series where participants can read their finished works. Writing groups can take many different forms, from brainstorming to writing to reviewing; the process can support increased multicultural literacy as participants explore their cultural identities and share their narratives.
Organizing a Multicultural Literacy Program
The scale and scope for multicultural library programming will depend on factors such as budgets, space, and time. The activities described attempt to take these factors into account. These can be combined as part of a year-round program, or hosted as individual or series-based events. A reading group can give way to a writing group can give way to a celebration of culture and vice versa. Multicultural literacy comes in many forms, and library programming should reflect the many ways in which culture and literacy can be experienced.
Become familiar with your patrons, their community, and their cultural needs. Understand that culture is not a uniform group experience, but something that is experienced on an individual basis. Embrace differences within the community, and recognize that social, economic, generational, and educational background affect cultural experience. Remember that culture can raise a number of questions and emotions, so be prepared to handle serious discussions as well as playful ones.
Consider potential collaborators and supporters for library programs. Your library already has a rich community base—sell your programs to potential sponsors and more. Think like an event planner with a business strategy, and present your idea to others in your department and your community. Survey your patrons and other locals to learn what sort of programming captures their interest, and find the best way to make this a reality. Start small and expand into other areas. For instance, start with a book group and tap into your participants' interests to further develop your multicultural programming calendar. If a book group doesn't work for your patrons, try a movie night. Select a film that reflects the local community's cultural identities and use this as a springboard to target other literacies.
Adapt programs for different age groups and see what works best. A writing group will probably work best for teens or adults, but a parent-child writing group can serve as an opportunity to engage children in multicultural storytelling. Such activities create chances to explore cultural awareness within families as well as within the community. Each of the activities described can be presented in a way that brings families and neighbors together.
Finally, turn to the web for ideas and themes. Check out library blogs, Facebook pages, Flickr, Pinterest, Instagram, and more for inspiration. See what has worked in other libraries and community centers; use this as an opportunity to make new contacts and learn more about what a successful multicultural program looks like from those who have hosted them. The goal is to find the strategy that works best for you, your library, and your patrons. After all, the idea is to learn about multiculturalism through shared experience.
Further Reading
Alexander, Linda B., and Nahyun Kwon. 2010. Multicultural Programs for Tweens and Teens. Chicago: American Library Association.
Boyd, Fenice B., Cynthia H. Brock, and Mary S. Rozendal. 2004. Multicultural and Multilingual Literacy and Language: Contexts and Practices. New York: Guilford Press.
Gopalakrishnan, Ambika. 2011. Multicultural Children's Literature: A Critical Issues Approach. Thousand Oaks, Calif.: Sage Publications.
Kuharets, Olga R. 2001. Venture into Cultures: A Resource Book of Multicultural Materials and Programs. Chicago: American Library Association.
Naidoo, Jamie Campbell. 2011. Celebrating Cuentos: Promoting Latino Children's Literature and Literacy in Classrooms and Libraries. Santa Barbara, Calif.: Libraries Unlimited.
Smolen, Lynn Atkinson, and Ruth A. Oswald. 2011. Multicultural Literature and Response: Affirming Diverse Voices. Santa Barbara, Calif.: Libraries Unlimited.
Willis, Arlette Ingram. 2003. Multicultural Issues in Literacy Research and Practice. Mahwah, N.J.: L. Erlbaum Associates.
Date / Time
Tuesday, September 4, 2012 - 17:00
Library Type
Academic / College
Public
School (K-12)
Special
Job Functions
Resources and Program Starters
Program Evaluation
Audience
Adult
Children / Family
Older Adults / Seniors
Young Adult