The Power of Human Stories: Fresno County Public Library and the Harwood Institute
Fresno County Public Library finds ways to expand its scope and reach new audiences and underserved communities.
Located in the heart of California's San Joaquin Valley, the Fresno County Public Library (FCPL) serves nearly 1 million county residents at its Central Library and 34 branches.
Covering 6,000 square miles of geography sprinkled with very unique and diverse communities, the library found that a cookie-cutter, "one size fits all" approach to programs and services wasn't practical. Hoping to expand its scope and reach new audiences and underserved communities, FCPL realized it needed to talk with people in the community to better understand and reflect their wishes and concerns to maximize impact and relevance.  
In May 2016, library staff took part in a three-day workshop with The Harwood Institute for Public Innovation, a national nonprofit organization that helps people and organizations solve pressing problems and change how communities work together. FCPL applied for a training opportunity with The Harwood Institute for Public Innovation through the California State Library with the goal of becoming more intentional when planning programs and services. The library learned the Harwood Institute's approach to community engagement, known as "Turning Outward," and began holding conversations with community members to explore how the library could better meet their needs. Continued in-depth training with Carlton Sears of the Harwood Institute has helped keep the team motivated and accountable while providing invaluable guidance and support.
Since then, FCPL has seen incremental changes in how they serve their community, measure impact, and even fundraise. Instead of just numbers, library reports have become more focused on people's stories and the outcomes of library programs and services. Applying for grants feels more authentic now that the library had increased awareness of community needs and these powerful stories to share.
Here, Krista Riggs, supervising librarian in FCPL's Programming and eServices Departments, shares more about the impacts she has seen since beginning her work with the Harwood Institute.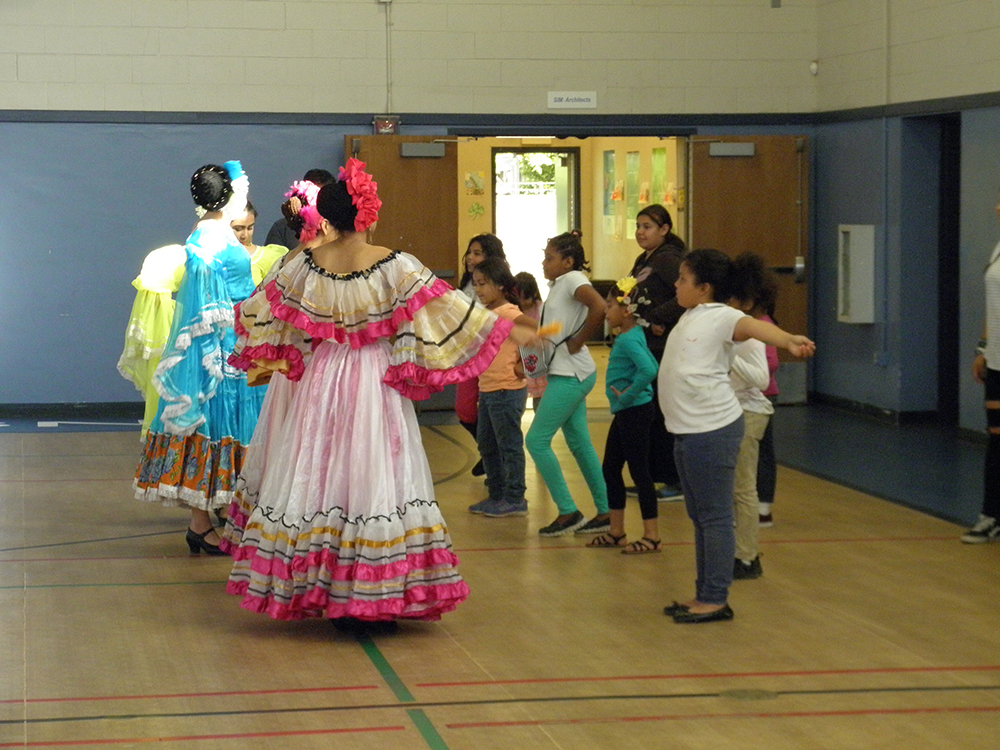 Register now for the ALA/Harwood Institute 2018 Public Innovators Lab for Libraries, a three-day in-person training opportunity.
Programming Librarian: The Harwood Institute's approach involves talking to people, learning what they want their community to look like, and working with them to make those aspirations a reality. What did you learn through your conversations with your patrons?
Krista Riggs: Our shift in focus from attendance numbers to outcomes and impact has drawn our attention to the need to reach more of our Spanish-speaking community. Talking with the staff and community in our outlying areas has made us aware of the need to market programs and services in both English and Spanish in order to reach more people and have them feel welcome and invited at the library.
As a result, our programming department has offered a Music in the Parks series (La Musica en los Parques) to reach Spanish-speaking families through children's programs at local parks in the rural, outlying areas, along with pop-up libraries to register families for library cards. It's also affected our marketing approach — many local schools in these communities require that materials be in both languages before they will approve sending fliers home with the children.
PL: Tell us how this process has influenced your ability to raise money for the library.
KR: From canvasing our county with community conversations and also looking at our program surveys, we saw recurring themes of a need for more programs for seniors and a concern about isolation in both urban and rural areas of our county. When considering the California State Library's Pitch an Idea grant opportunity (LSTA funds), it was an easy decision to apply to expand on an existing popular program of low-impact chair exercise for seniors.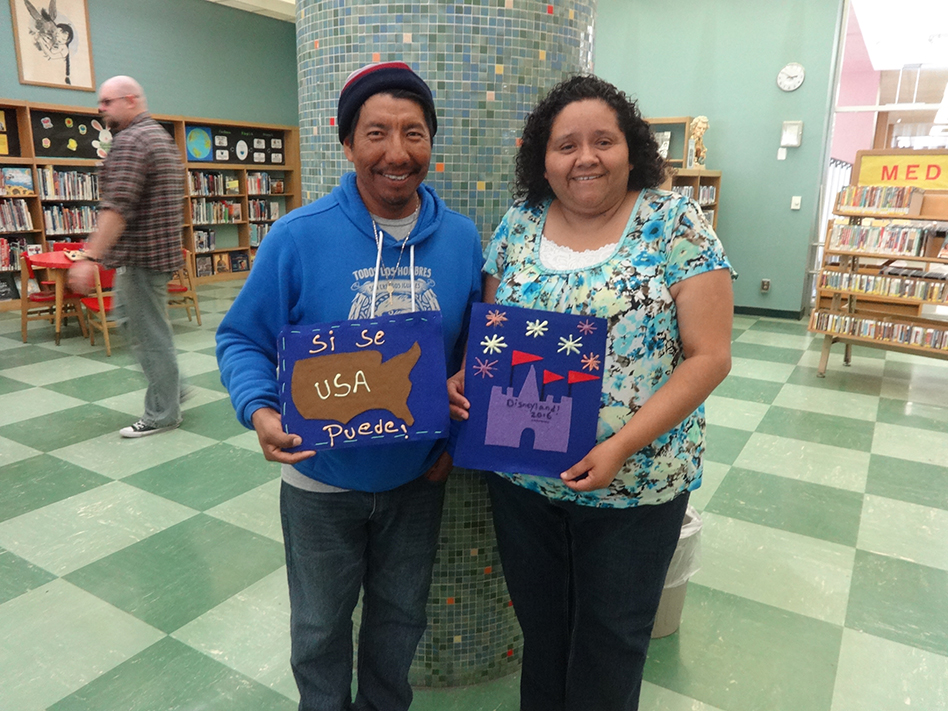 The program is popular for its health aspects, but also because it creates a caring community of support around the repeat participants. Rather than come up with a brand-new idea that could use more staffing resources and be difficult to sustain, we looked more purposefully at what our customers have been telling us they want, what needs we've heard from the community, and what is feasible with the staffing and resources we currently have available.
It was really easy to write the grant application because we had already defined these needs, and we could support and justify the community need with both expert and public knowledge. We're thrilled to receive extra funding to expand the program and excited about partnering with Fresno Parks & Recreation to intentionally bring the program beyond library walls to free congregate meal sites for seniors.
FCPL was also more intentional with our application for the 2018 NEA Big Read grant opportunity. Instead of choosing a book for the community to read based on potential programming possibilities, we selected a title that reflected the large Hmong population in our county ("The Latehomecomer: A Hmong Family Memoir" by Kao Kalia Yang). This choice allowed us to work with new partners in a more purposeful way to increase awareness and appreciation for a local community's culture, while also providing space for respectful dialogue both inside and outside of library branches. After FCPL arranged an appearance by the book's author at Fresno's Central High School, the school district's head librarian wrote:
"I believe she may have opened a door for many of our students to want to engage in conversations with their parents or grandparents about their experiences and brought an awareness of the struggles that were faced by so many. When you see a room full of high school students wiping away tears and then standing in line to get an autograph and a photo you know the author has made an impact. This event will long be remembered at Central for the fantastic opportunity it provided our students to see a woman from their own culture who has been so successful and that had Fresno connections."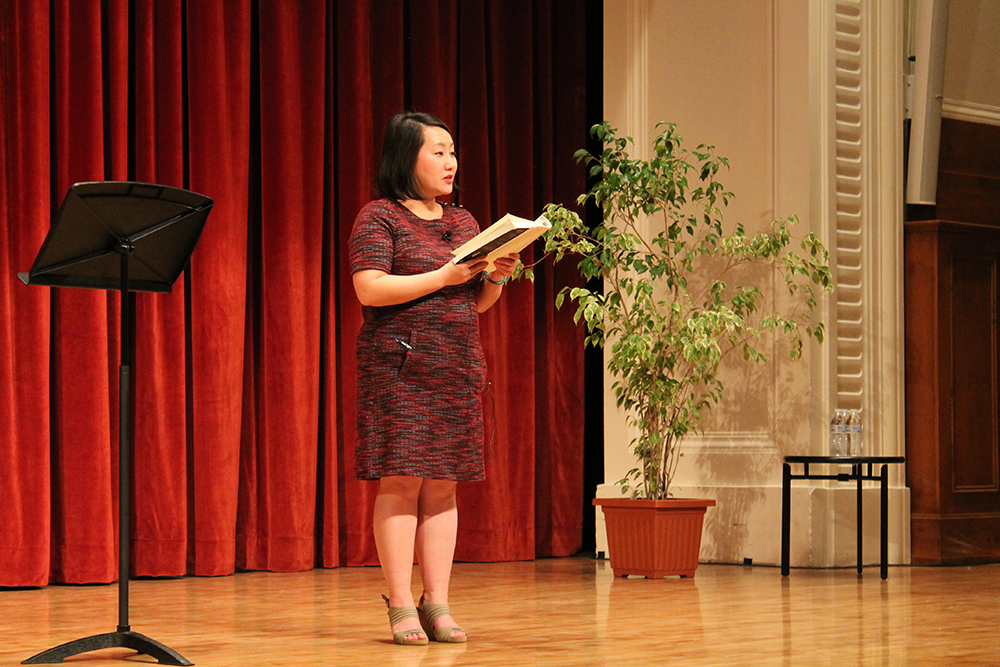 PL: How have library staff been impacted by these changes?
KR: It was important for us to invite all of our staff to be involved and to break down silos between centralized departments and branch staff. We've been holding Programming Convocations for staff from any level and location to come together three times a year to reflect on where we are and where we want to go as a library system countywide. We allow time at the end for conversation without a plan or agenda. I feel this has helped our staff from outlying areas, as well as paraprofessional staff doing programming, feel more invested and more like part of the team. 
As we embark on revising our strategic plan and determining priorities for new directions, FCPL can better reflect community need in an authentic and authoritative way by drawing on the public knowledge from community conversations.
Like most public libraries, it can be easy to feel overwhelmed trying to be everything to everyone all the time with limited staff and resources. Being more purposeful in our choices, while also considering community need and potential impact, means that we can focus our efforts on strategic priorities and be able to justify our choices, both with numbers and with human stories.
Learn more about Fresno County Public Library's efforts implementing Harwood principles and the resulting public knowledge summary.
Date / Time
Thursday, July 19, 2018 - 09:45
Library Type
Academic / College
Public
School (K-12)
Special
Job Functions
Professional Development/Training