Preservation Week: April 23–29, 2017
Start planning now for Preservation Week, a campaign to promote the importance of protecting our heritage.
This year, Sunday, April 23, marks the beginning of Preservation Week, a national awareness campaign developed by the Association for Library Collections & Technical Services (ALCTS).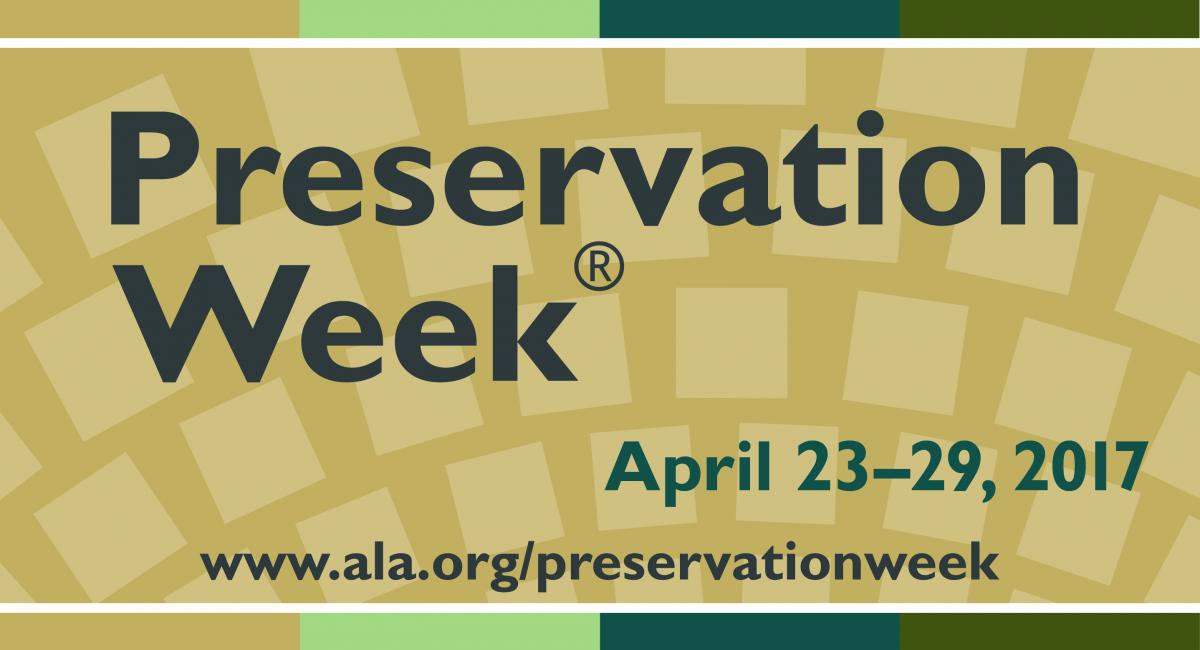 Established in 2010, Preservation Week promotes the importance and understanding of protecting and caring for personal and community cultural heritage collections, including books, documents, photographs, textiles, artwork, furniture and any other collectible items.
Since its inception, Preservation Week has assisted libraries in providing their communities with a variety of resources and event ideas for furthering the public's awareness and practice of preservation. Libraries are the perfect place to share preservation information, and every year libraries, archives and museums across the U.S. and around the globe celebrate Preservation Week with a range of unique events and activities.
In previous years, libraries and other participating organizations have celebrated the week with events such as:
preservation outreach via social networking
screenings of restored films
providing advice on how to care for military collectibles
presentations on how to create family archives
introducing youths to archiving on the Web
Interested in planning your own Preservation Week event? Visit the Preservation Week website for a variety of resources, including free webinars, answers to top preservation questions, an event toolkit, and tips for planning and evaluating your programs.
Date / Time
Thursday, January 12, 2017 - 10:45
Library Type
Academic / College
Public
School (K-12)
Special
Job Functions
Resources and Program Starters
Audience
Adult
Children / Family
Older Adults / Seniors