Programs to Help Your Patrons Get Money-Smart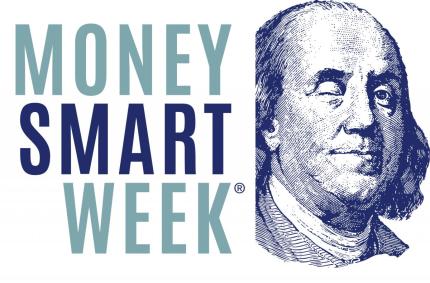 Get some last-minute inspiration for Money Smart Week 2019 (March 30 to April 6) with these program ideas.
Money makes the world go 'round; to be comfortable, we have to make it, save it and seriously consider how we spend it. Of course, successfully managing your money matters is incredibly difficult without basic financial literacy.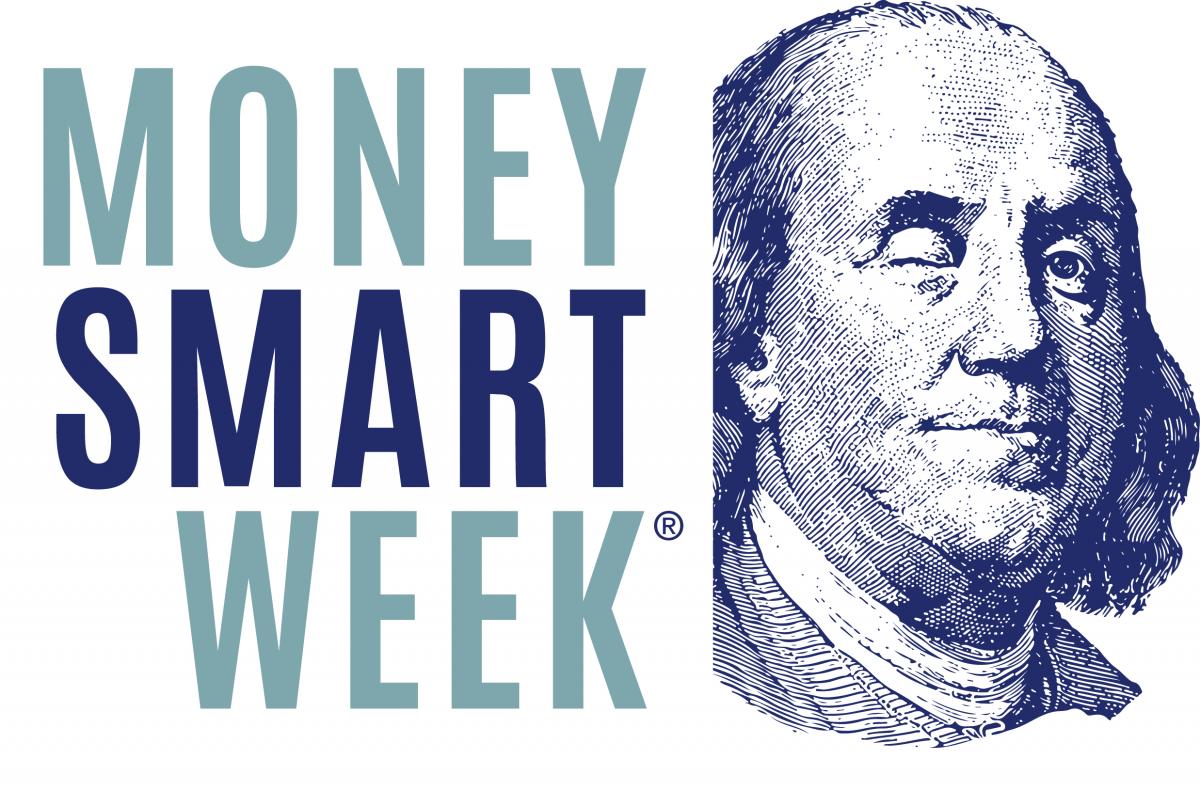 According to a 2017 study from the National Endowment for Financial Education, only 24 percent of Millennials demonstrate basic financial literacy. The same study showed that Americans believe themselves to be much more financially literate than they really are; of those surveyed, 69 percent rated their financial literacy highly. 
But libraries can help. Money Smart Week (March 30 to April 6, 2019) gives librarians the perfect chance to help change those statistics. Now in its eighth year, this national initiative from ALA and the Federal Reserve Bank (Chicago) provides financial literacy programming to help people better manage their personal finances. 
Many libraries of all types take this opportunity to provide programming for all ages and stages of life on topics like budgeting, managing student debt, retirement planning, home purchasing, saving money through couponing and preventing identity theft. 
Below, we share programs that some libraries have offered to improve financial literacy in their communities.
Financial Literacy Workshops for New Americans
Located outside Cleveland, the Ohio suburb of Lakewood has historically been a welcoming place for new Americans. With a recent influx of new residents into the area from Southeast Asia, Lakewood Public Library librarian Andrea Fisher decided to host a financial literacy class for Nepali and Burmese-speaking people.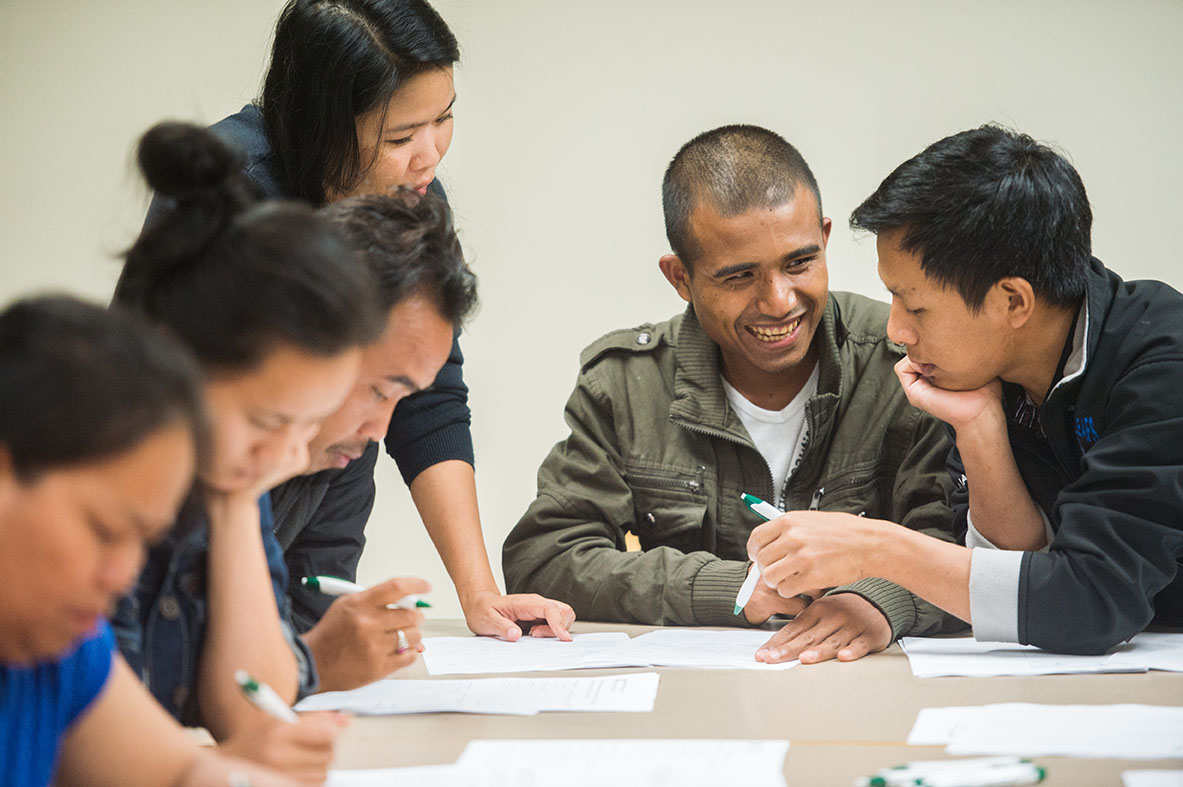 The library regularly works with a group called Asian Services in Action (ASIA Inc.), so Fisher decided to reach out to them since they had the expertise needed for the workshops. She then held the program at Lakewood's Madison branch, located in a neighborhood where many immigrants settle. 
"We hosted one workshop for Nepali speakers and one for Burmese speakers, and they were both very well attended," said Fisher. "I was surprised at the wide range of attendees — people who were 18 years old, people who were in their 70s, men, women, everybody. It was wonderful to see a very specific population well-represented. The program was entirely in the native languages so I had no idea what they were saying, but their body language and eye contact said it all."
ASIA Inc. did much of the planning, from constructing the handouts to finding the interpreters.
"Find a good community partner and think about groups in your community that are underserved," said Fisher. "Working with other organizations will provide the sort of information and expertise you need for a program like this."
Thirty-one people attended the Burmese workshop, and 25 attended the Nepali workshop. The only costs associated with the event were the payments given to the two interpreters: $256 in total.
"The participants were all really grateful, and we received a lot of good feedback from the staff at ASIA Inc.," Fisher said. "This was the most memorable and impactful of the Thinking Money programming we did, and we're already considering doing something like it again."
Making Money Smart Students
Kate Lewallen, a middle and upper school librarian at the Webb School of Knoxville in Tennessee, wrote a blog post on Programming Librarian in February about ways to celebrate Money Smart Week year-round. 
For younger kids, Lewallen recommends a piggy bank pageant where students can decorate piggy banks as they learn about good money saving habits. The piggy banks can be made out of everything from milk cartons to plastic containers to mason jars, but if you have the budget, you could splurge on ceramic piggy banks.
"Combine the craft with story time using one of these Money as You Grow books," Lewallen wrote. "After banks are completed, let students display their banks in the library with a note saying what they are going to save for in the bank, or do a parade around the school showing off their piggy banks. You could even have a competition for the best piggy bank."
For older students, consider a Money Smart Survivor game to give students a taste of budgeting in the real world. 
"It teaches the value of having a budget that balances savings, needs and wants," Lewallen said. "Students get $300 and have to choose how to budget it for savings, rent, car, food and other categories for six months."
Thinking Money Jeopardy Game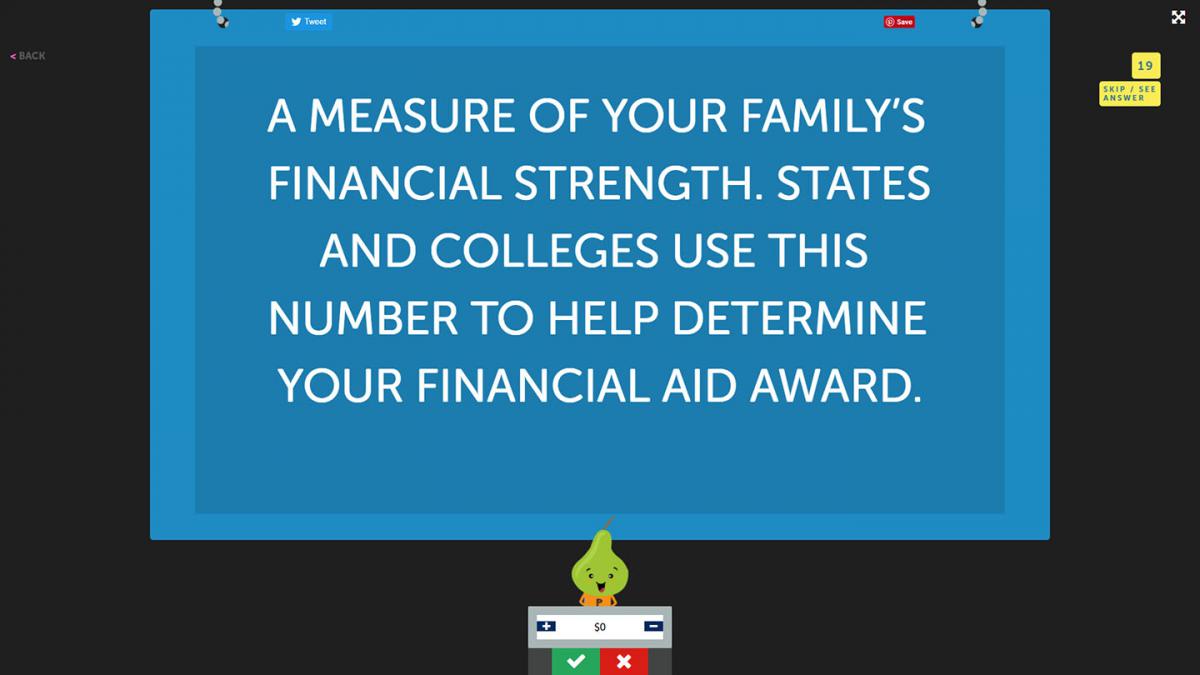 To celebrate the unveiling of the ALA/FINRA Foundation Thinking Money exhibit at the Framingham (Mass.) Public Library, Supervisor of Youth Services John Garrigan developed a fun but educational financial literacy Jeopardy-like game using a free online program called Factile. 
"The program lets you create an account, and it gives you a Jeopardy-style board where you can type in your category names and questions," said Garrigan. "It was all super easy to use — just a plug-and-play type of arrangement."
Garrigan based the questions on the six major topics covered by the exhibit: wants vs. needs, earning and paying interest, preparing for a rainy/sunny day, imagining your future self, avoiding finanacial fraud and thinking money. Then he came up with fun category names like "School's Out for the Summer" and "Forever Indebted to You."
The game was completely free, and it achieved Garrigan's goal to have something fun to do on the opening night of the exhibit. For libraries considering a similar game in the future, Garrigan suggested using the reference librarians for help, and giving yourself plenty of time to make sure the game runs smoothly.
Thrifty Kitchen

At Campbell County Library in Newport, Ken., Assistant Director Chantelle Phillips planned a program that gave patrons inexpensive options for holiday gifts. 
To do so, Phillips reached out to Ronda Rex, a family and consumer science specialist at the University of Kentucky Cooperative Extension Service, who showed attendees how to create gifts using simple ingredients found in most kitchens. 
"Ronda talked about ways to save money by creating homemade gifts for friends and family and how the savings could pay future dividends," said Phillips. "She showed us how to decorate mason jars filled with trail mix and how to make a cocoa mix placed in plastic bags and decorated to look like reindeer. She even used her personal story of having grown up in poverty, sharing how she was able to make a better life for herself through sound financial principles."
The University of Kentucky Cooperative Extension Service paid for all supplies, so the library only had to pay for refreshments and Facebook ads. Sixteen people attended — a fair turnout — but Phillips said the library also experienced an uptick in circulation.
"While we did not reach the number of people we had hoped, we do believe the program, displays and publicity helped to create a greater awareness of financial literacy in the area," Phillips said. "Community members and program participants were guided in seeking good resources to become better educated in areas of personal finance. We saw a 17 percent increase in circulation of personal financial resources compared to the same timeframe during the previous year."
Thinking Money Exhibit Kickoff and Coffeehouse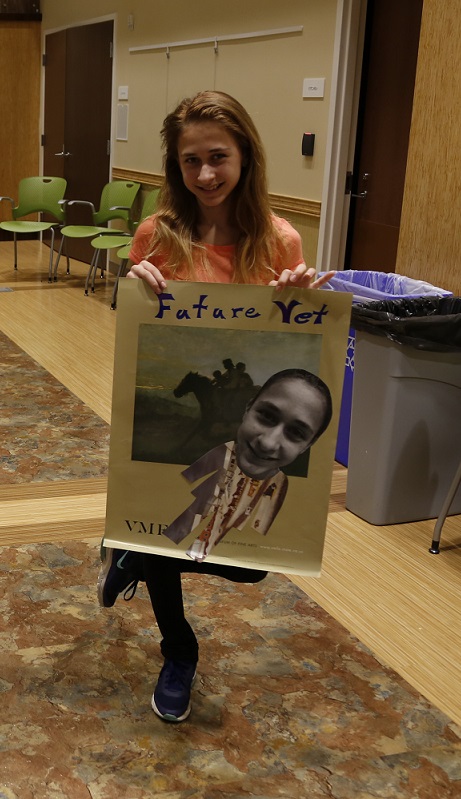 At this Thinking Money exhibit kick-off event at the Chesterfield County Public Library in North Chesterfield, Va., teens and tweens imagined their future selves in a poster-making art project. An artist from the Virginia Museum of Fine Arts brought in museum posters from their previous exhibits, which the teens cut and pasted, and reassembled with a photo of themselves that was taken at the event. 
"The resulting masterpieces they created showed that they had thought about the future and what possibilities it holds for them," said Branch Manager Meg King-Sloan.
Students also wrote about money using haiku and made duct tape wallets. There was also a finance-themed prize drawing in which participants could win board games, coin banks or books. 
"To launch the opening of the Thinking Money exhibit we wanted the community to have an early opportunity to see it and learn about the theme of financial literacy," said Branch Manager Meg King-Sloan. "Since it was a drop-in event, people felt free to come and go. The art creations were for teens but all ages made duct tape wallets and wrote haikus about money."
To execute this plan, the library partnered with the Virginia Museum of Fine Arts, local churches and the Home Educators Association of Virginia. To add to the coffeehouse feel, King-Sloan used a catering service to provide fruit and cheese trays. 
More than 60 people attended the event, with a good mixture of adults and tweens. For libraries considering a similar event, King-Sloan recommends getting the word out to local schools, particularly high school instructors that teach social sciences or economics.
"Some of them offered their students extra credit if they attended this program!" said King-Sloan. 
Date / Time
Thursday, March 7, 2019 - 10:00
Library Type
Academic / College
Public
School (K-12)
Popular Topics
Coloring, Crafts & Hands-on
Community Engagement
Financial Literacy
Marketing and Communications
Job Functions
Budgeting
Resources and Program Starters
Audience
Adult
Children / Family
College Students
Older Adults / Seniors
Tweens and Teens
Young Adult