Public Participation: How Libraries Support Civically Engaged Communities
How can libraries make communities more civically engaged?
Libraries of all types are taking on new roles and responsibilities. Through robust programming agendas, they're at the center of community-building efforts all across the United States.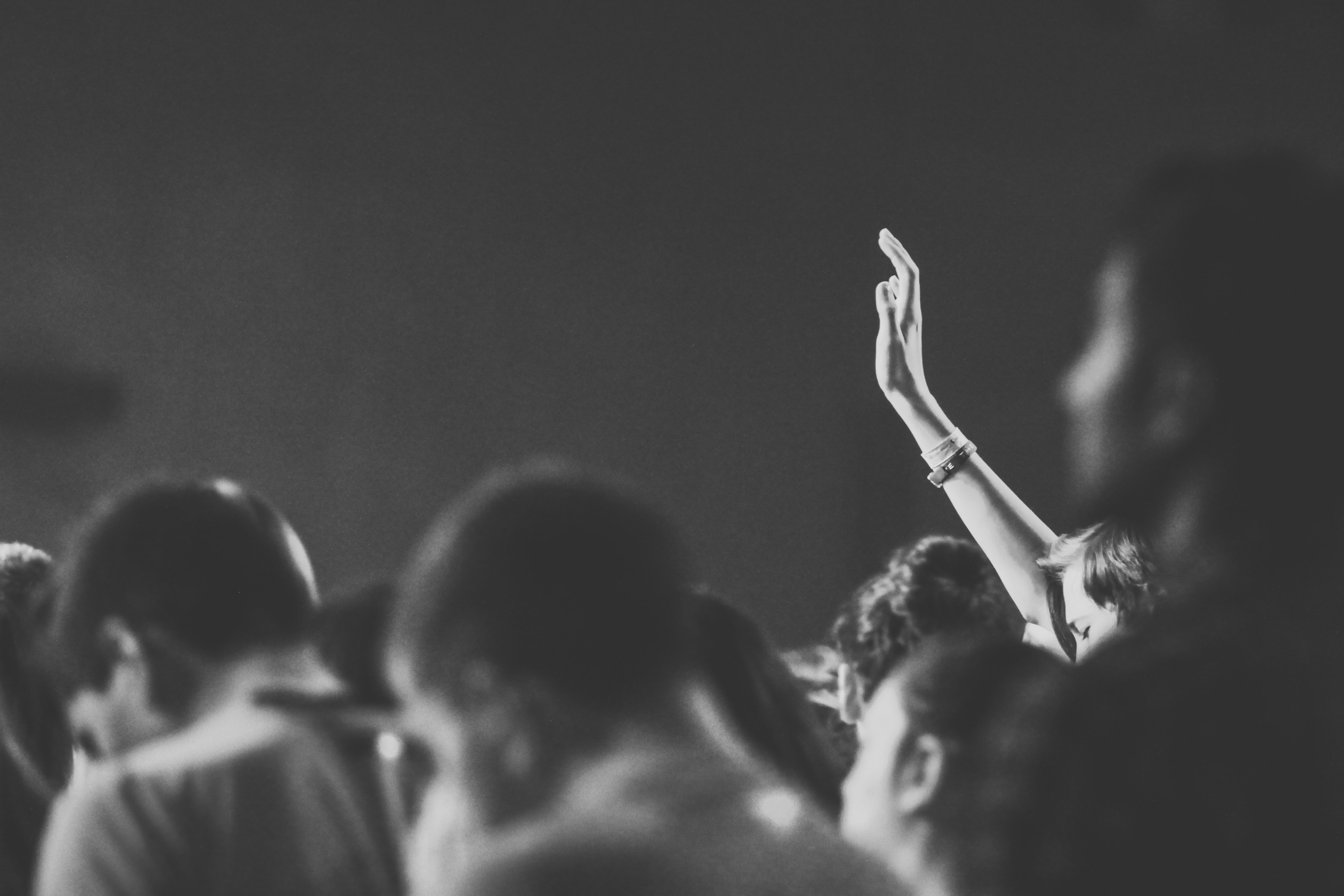 As part of the National Impact of Library Public Programs Assessment (NILPPA), Knology sat down with advisors from across the library sector to discuss the impacts libraries aim to have on the communities they serve. During these discussions, we also brainstormed ways to track these impacts across various domains of community life. Two important ideas emerged from our conversations:
Specific areas where library programs can make meaningful differences in people's lives. We defined nine of these. Libraries can help create: (1) connected communities; (2) knowledgeable communities; (3) creative communities; (4) civically engaged communities; (5) healthy communities; (6) economically vital communities; (7) welcoming communities; (8) joyful communities; (9) caring communities.
Ways of measuring the real-world impact of library programming. These Indicators allow us to determine whether or not programs are having their intended effects.
In this series of blog posts, we'd like to talk about each of these impact domains individually, and talk about how libraries are contributing to each of them. In this post, we focus on civic engagement. 
What are Civically Engaged Communities?
"Civic engagement" comes in different forms. Perhaps the first that comes to mind is involvement with political issues. Certainly, voting in local and national elections, attending town hall or school board meetings, and engaging in public discussion of issues affecting the community are important forms of civic engagement. But for NILPPA, we look at a wider range of activities, including membership in community organizations, volunteering, and community service. We define a civically engaged community as one whose members are encouraged to play an active role in civic life, and where public participation in community governance is an established norm.
Example: Land Development Discussions at the Waimea Public Library
The Waimea Public Library, located on Kauai, Hawaii, received a grant from ALA's Libraries Transforming Communities initiative to host discussions around a new land development project in their service area. The county had recently purchased 417 acres of land, and sought community input to guide future plans for the property. Even before receiving LTC funding, the library volunteered to collect written comments from visitors, but with financial support, they were able to host two in-person discussions, which they called "Talk Stories." At these events, visitors had an opportunity to learn about the many potential uses for the land, ask questions directly to county officials, and share their own thoughts.
Despite pre-existing distrust towards the county after a past community planning process where residents felt their voices were not heard, the library was successful in creating a space where disagreements did not lead to conflict and individuals' input was valued. In fact, between the first and second events, the county planning department significantly revised their proposed plans in response to input.
To learn more about this program, check out ALA's case study. And to learn about another LTC library's civic engagement efforts, read about the Owls Head Village Library in Maine.
How Can You Make Your Community More Civically Engaged?
The Libraries Transforming Communities model of facilitated discussions brings residents together to discuss important issues and make their voices heard. While grant funding is no longer available, a wide variety of resources for getting started with community conversations are. And, of course, there are many more ways libraries can promote civic engagement, such as:
Helping people register to vote
Offering civics education courses or programs
Hosting speakers or panel discussions on issues relevant to the community
Connecting people with volunteering opportunities in the area
Programs to support media literacy, ensuring people can make informed decisions
Let's Put it To Work!
We're interested in learning more about how you think libraries can create more civically engaged communities. How do programs at your library help people contribute to their community? What partnerships do you have that help you meet your civic engagement goals? And how else might libraries contribute to civic engagement within the communities they serve?
Let us know what you think about these things. You can either comment below or email programminglibrarian@ala.org. And for more information on this topic, please consult the literature cited below.
Additional Resources
Kranich, N. (2012). Libraries and civic engagement. Library and book trade almanac, 2012, 75-96.
Young, R. (2012). More than just books: The role of public libraries in building community and promoting civic engagement. National civic review, 101(4), 30-33.
---
These materials were produced for National Impact of Library Public Programs Assessment (NILPPA), a project funded by the Institute of Museum and Library Services. The authors are solely responsible for the content on this page.
Written by Knology. This blog has been co-posted on Programming Librarian, NILPPA and the Knology website.
Knology is a nonprofit research organization that produces practical social science for a better world. The organization pursues this goal to help professionals in a variety of sectors build inclusive, informed, and cooperative societies that can thrive together with the natural systems on which we all depend. As a transdisciplinary collective of over 30 social scientists, writers and educators, the organization's work process is built on equity, transparency and deliberation.
Date / Time
Wednesday, July 5, 2023 - 11:15
Job Functions
Resources and Program Starters
Program Evaluation