Serving Homeless Patrons in a Shutdown
Closing your public library may disproportionately affect your homeless patrons. Here's how you can help.
Pandemic-induced closures of public libraries nationwide are an inconvenience to many, but one group is perhaps affected more than others: people experiencing homelessness.
Stevie Pinkerton, a homeless man living in Denver, said he relies on bathrooms at the Denver Public Library's Central branch and the local rec center, but will be forced to figure something else out now that the library is closing.
"That'll be a huge inconvenience," Pinkerton told the media outlet Denverite.
As libraries close their doors to protect the public and library staff from the spread of COVID-19, library workers can take a few simple steps to help homeless members of their community find the resources they need, says Robert Simmons, social worker at the Oak Park (Ill.) Public Library.
Use your front door as a message board
Your library may be closed, but your front door or window can serve as a resource to people who may not be able to access the internet. Use it to post information about where homeless people can go for assistance now that one of their primary support institutions is not available.
Consider posting a list of shelter sites in the area that are open during the pandemic, a list of warming centers, and a list of local food banks. If you aren't yet familiar with the resources for people experiencing homelessness in your region, try the National Coalition for the Homeless or the Homeless Shelter Directory. Make sure to call first to make sure they're operating normally during the pandemic.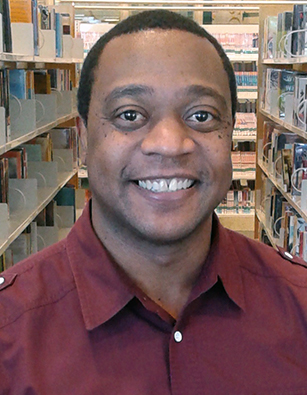 Keep your website updated with more than health info
You have probably added a link to the Centers for Disease Control and Prevention (CDC) or a local public health department to your library's website. In this time of uncertainty, make sure your website is speaking to many audiences — not just those in the middle class.
The same information that you post near your building's front door should also be easy to access online, Simmons says, along with safety recommendations from the CDC.
Position your library on the front lines
"Community partnerships are crucial in addressing this pandemic," Simmons says. "Libraries should be at the forefront in working with city/village officials, social service providers, faith-based organizations and schools to create an emergency response plan for vulnerable citizens." 
In many communities, a coordinated strategy among local government agencies and organizations is helping provide infrastructures to address the current pandemic, and libraries are playing a significant role. If your community doesn't have an emergency response plan for people experiencing homelessness and food insecurity, consider leading the charge to create one.
Not sure where to start? Visit ALA's Libraries Transforming Communities website to access free community engagement resources, including library case studies.
Date / Time
Tuesday, March 17, 2020 - 09:45
Popular Topics
Social-distancing programs
Health and Wellness