The Vonnegut Library's Approach to Censorship
Kurt Vonnegut Memorial Library holds a volunteer captive in a "prison" of books in celebration of Banned Books Week.
Editor's note: In celebration of Banned Books Week, Programming Librarian is sharing how several libraries plan to celebrate. Today's blog comes from Kurt Vonnegut Memorial Library in Indianapolis.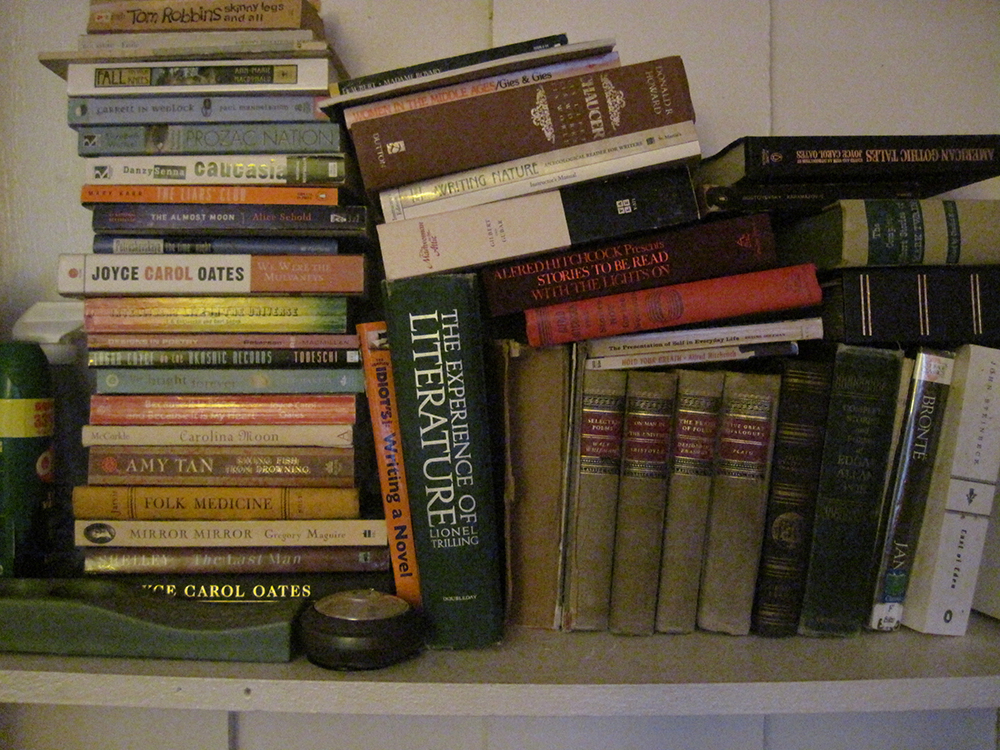 In 2011, a parent who home-schooled his children took it upon himself to write to the Republic, Mo., school board, encouraging the board to ban Kurt Vonnegut's World War II masterpiece Slaughterhouse Five and another book, Sarah Ockler's Twenty Boy Summer, from the school library. The school board, whose members had not read either book, went with the recommendation and banned the books.
We at the Kurt Vonnegut Memorial Library in Indianapolis had opened our doors to the public earlier that year, and this was just the kind of challenge we were ready to undertake. We immediately asked a donor to step up and donate copies of Slaughterhouse Five for any student or parent of a student in this rural Missouri public school. Seventy-five students and parents from Republic High School requested copies of Vonnegut's book. With an invitation to Sarah Ockler to speak at the Vonnegut Library, we began planning our first annual Banned Books Week activities at the Vonnegut Library.
Banned Books Week is the best week of the year at the Vonnegut Library. We get more new visitors than any other time during the year. People love our shenanigans. For example, each year, we have an individual living in the library's front window surrounded by a wall of banned books. This person sleeps on a cot for a week as a "prisoner" at the Vonnegut Library to raise awareness of works of literature, particularly our beloved Slaughterhouse Five, banned in schools around this country. (By the way, the school board in Missouri came back and said that they were not "banning" these books but they were holding them in a "secure location" in the school library, where parents would have to give their children permission to check out the book. So our volunteer captive for Banned Books Week represents Slaughterhouse Five and other books that are banned or "held in a secure location" like contraband.)
At the Vonnegut Library, we've hosted Banned Books Week events with people ranging from filmmaker Michael Moore and author Dan Wakefield to our very own Indiana First Lady Karen Pence and Gov. Mike Pence, who actually created an official state declaration against book-banning, proving that a dislike for censorship transcends political parties. Participating in Banned Books Week has allowed the Vonnegut Library to buddy up with national First Amendment organizations. For example, the Vonnegut Library is the first library in Indiana ever to be awarded a grant from the Freedom to Read Foundation's Judith F. Krug Memorial Fund in support of our 2013 Banned Books Week. We were also the first institution devoted to a single individual to receive this grant. As part of our events, we hosted Chris Finan from American Booksellers for Free Expression, who spoke on "Corrupting Our Kids: The Attack on YA Literature."
Banned Books Week 2014 events at the Vonnegut Library include our second annual invitational, juried art silent auction. This art represents newly imagined covers for banned books. Los Angeles artist Tim Youd will be our captive in a "prison" of books, where he will type Ray Bradbury's Fahrenheit 451 on a single sheet of 8-½ x 11 paper that he will set on fire at the end of the week. Youd typed Slaughterhouse Five on one sheet of paper last year, creating his own unique brand of art. Vonnegut and Bradbury were friends, and we plan to have one of our distinguished guests read the letter that Vonnegut wrote to the Drake, N.D., school board upon learning the school put copies of Slaughterhouse Five in the school furnace. Following the reading, Youd will set his week's work on fire ... yes, burning the copy of Bradbury's work that Youd will have spent the week typing.
Banned Books Week celebrates the freedom to access information and draws attention to the harms of censorship. The Kurt Vonnegut Memorial Library encourages free expression and preserves the legacy left by Vonnegut, who wasn't afraid to fully explore the human condition. We thank libraries for what they do. We hope to see you at the Vonnegut Library.
Date / Time
Tuesday, July 8, 2014 - 12:15
Audience
Adult
Children / Family
Older Adults / Seniors
Young Adult