Wikipedia: 'Intellectual Makerspace'
Can Wikipedia be embraced in libraries? These academic library professionals say "yes."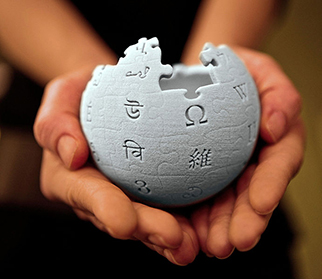 Many librarians used to treat Wikipedia more like the Forbidden Forest than a wonderland of information. Since its founding in 2001, the online encyclopedia has not always had a stellar reputation in libraries as a research tool. The controversy stems from Wikipedia's open-source nature: Almost anyone can post about anything. Yet, when faced with a research assignment, students flock to the website.
Instead of forcing students to choose between Wikipedia and scholarly databases, some academic libraries are integrating Wikipedia into their programming to promote a shared mission: free access to knowledge.
Wikipedia hasn't been shy in its tactics to capture librarians' attention. Its Wikipedia Loves Libraries and GLAM-Wiki (Galleries, Libraries, Archives, Museums with Wikipedia) initiatives urge collaborations between the expanding online encyclopedia and cultural institutions.
Sara Marks, instruction and outreach librarian at the University of Massachusetts Lowell, has advocated for this partnership for years. She's spoken at numerous library conferences, as well as WikiCon, about Wikipedia's impact in libraries.
"We need to see Wikipedia as a makerspace in its own right," Marks said. "Instead of creating a physical item, we have an intellectual makerspace. We need to encourage the activity by teaching editors the value of some information sources over others, how to write for an encyclopedia and how to deal with conflict in virtual environments."
Academic libraries are experimenting with Wikipedia's capabilities by hosting edit-a-thons, workshops devoted to altering and adding Wiki pages, usually with a specific focus. Edit-a-thons target explicit topics and advocacy issues, as well as draw attention to libraries' own collections.
Spotlighting local history in Lowell
Lowell, Mass., is the birthplace of Jack Kerouac and CVS pharmacy. The city had the first desegregated high school in the United States. It also inspired a Death Cab for a Cutie song. At least, that's what Wikipedia tells us.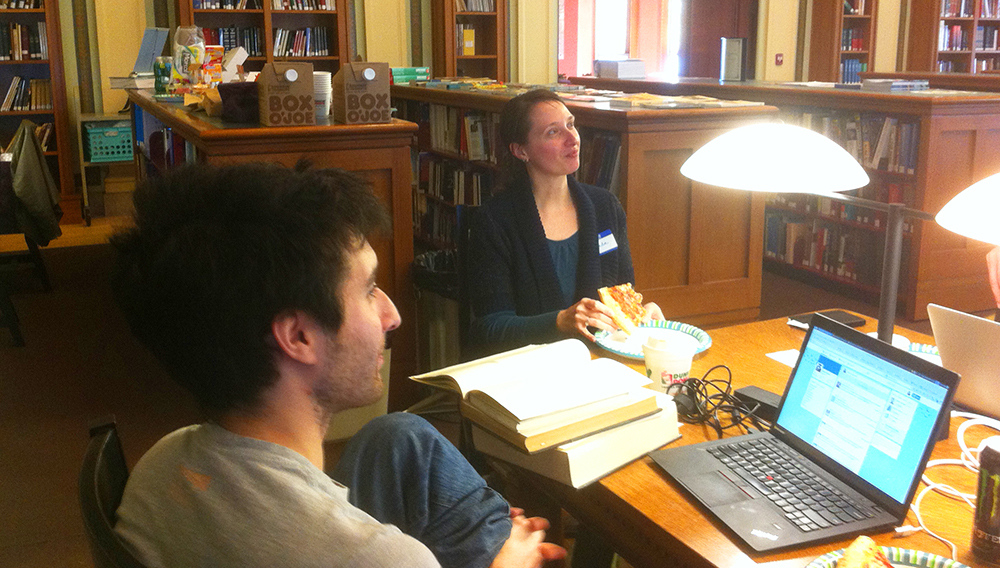 Marks' edit-a-thon spotlighted Lowell's spirited past while also teaching residents how to evaluate sources. With help from a Wikimedia Foundation grant, UMass Lowell Library partnered with the city's local library to host a four-session series on Lowell neighborhoods. Participants used out-of-print books, academic databases, special collections material and even their own photos to update local Wiki pages. Half the sessions were held at Pollard Memorial Library, and the rest were at UMass Lowell O'Leary Library. (Read more about the UMass Lowell local history edit-a-thon.)
"Wikipedia editors may not know exactly what sources you have in the [library] building that can help them," said Marks. "This is a way to show them and share it."
UMass Lowell librarians used a Wiki tool called Geonotice to invite local, experienced editors, whom they paired with novices at the program. About seven patrons came to each monthly session, armed with laptops and power cords.
Some participants edited grammatical errors in Wiki entries during the six-hour session, while others contributed to a timeline of Lowell and researched specific topics such as the local New England Quilt Museum.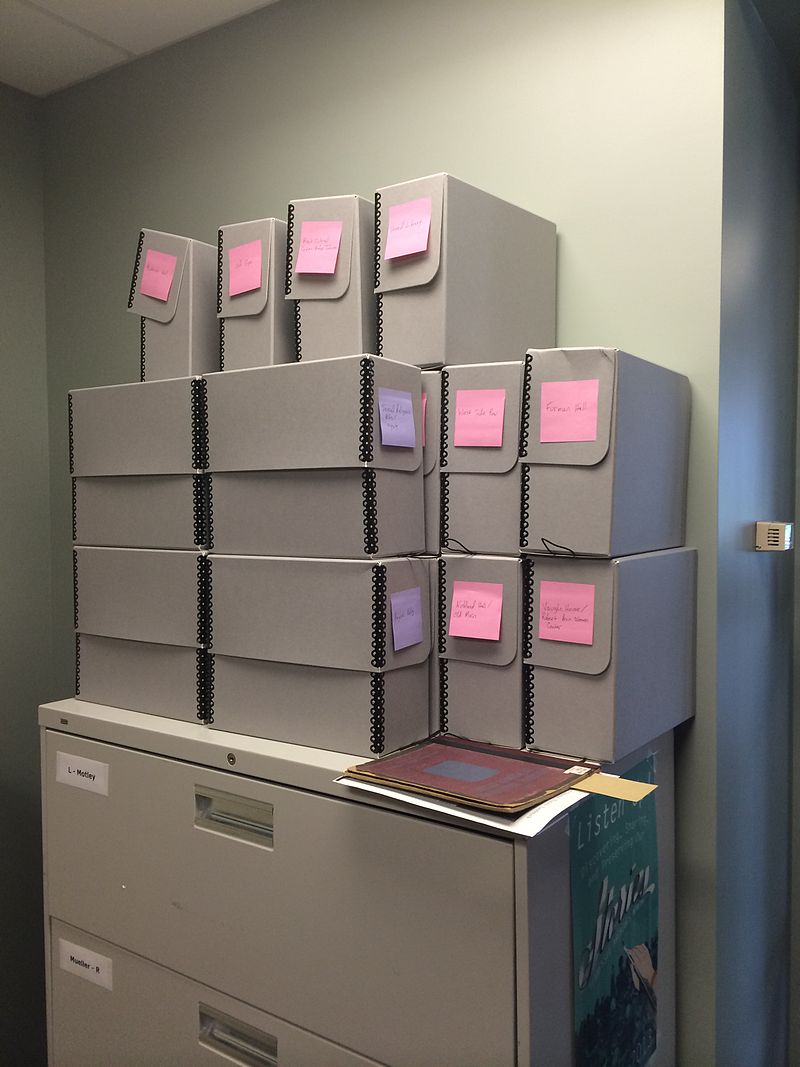 Thinking internationally in Nashville
While UMass Lowell used Wikipedia to highlight local history, Vanderbilt University (Nashville, Tenn.) used it to think globally.
Wikipedia was English-only when launched 15 years ago. Now it hosts entries in 250 languages — some of which are represented in its puzzle piece globe logo.
In 2014, Nicolette Kostiw, a Ph.D. history student and polyglot, combined Wikipedia's global influence and Vanderbilt's special collections to host the third annual edit-a-thon: Global Exchange: Using Wikipedia to Create Worldwide Connections.
The program Wiki page and university GLAM page were hotspots for event information, complete with instructions, entry ideas, style guides and sign-up lists.
Before the program, Kostiw and her team combed through special collections and set out archival boxes stocked with international materials.
"Only a portion of the images were already digitized, so if participants wanted to add an image, some had to do so themselves," said Kostiw.
Patrons used the materials to translate pages, organize Wiki pages about Brazilian art collections and update international author bios. The marathon culminated with presentations of their work.
Some boasted about their accomplishments on Twitter using #VandyWiki. One attendee tweeted, "Watching everyone present their vandywiki articles that they wrote/translated today. So proud!"
Introducing staff members to the worldwide Wiki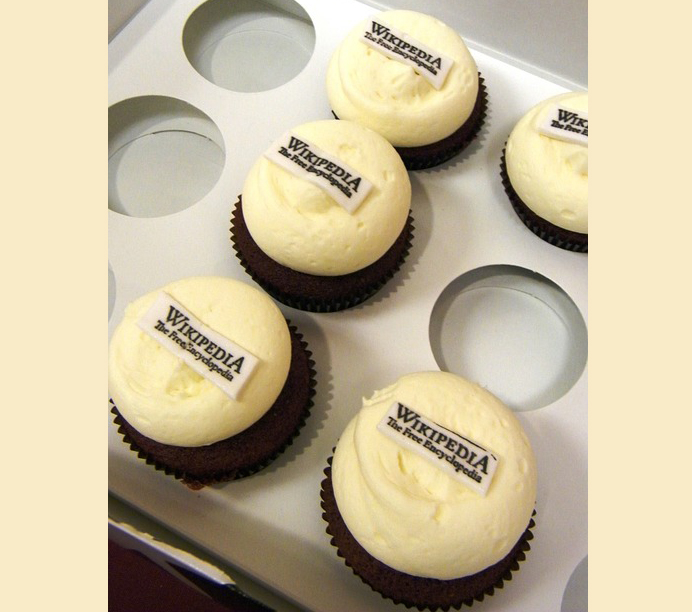 Professors may hesitate to bring Wikipedia into classrooms because of missing sources. To eliminate the 350,000 missing citations and 200,000 English Wiki articles that have no references, Wikipedia went straight to the research experts: librarians.
For the encyclopedia's 15th anniversary, Wikipedia asked librarians to participate in #1Lib1Ref, a global initiative that urged each librarian to add one reference to a Wiki article on Jan. 15, 2016. Librarians across the world answered the call, celebrating their progress with Wiki-themed cupcakes, selfies and birthday balloons. The edit-a-thon concluded with at least 3,032 new revisions.
The Sheridan Libraries of Johns Hopkins University in Baltimore contributed 20 of those revisions during its two-hour program. After 10 library staff members listened to a brief lecture on Wikipedia's five pillars, the seminar room filled with the distinct tapping of fingers on a keyboard.
Although entry suggestions were listed on the university's GLAM page, staff members were free to explore their subject specialties. Archivist Jenny Kinniff, one of the program organizers, said the initiative gave staff "the opportunity to explore articles of interest and think about how they might use Wikipedia in their own work."
Editing to advocate
Some Wiki subjects garner more attention than others, resulting in substantial information gaps. Academic libraries are tackling the disproportion with advocacy edit-a-thons that target underrepresented groups and topics, such as African American history, Asian Pacific American art and LGBT content. 
Wikipedia also faces a gender disproportion. More than 90 percent of Wiki editors are males, according to a 2011 Wikipedia survey.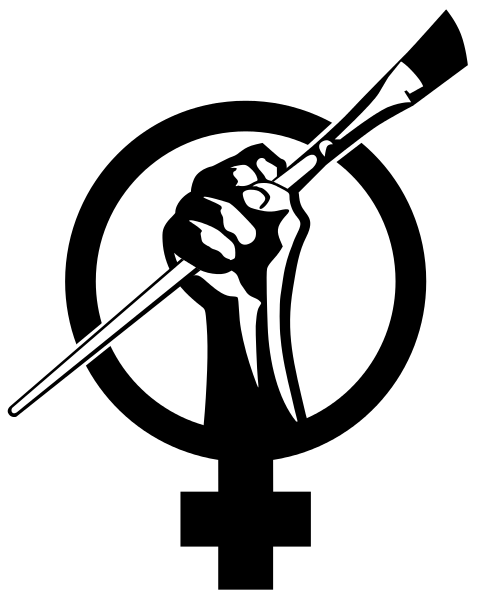 The distribution could influence which topics are covered. About 84 percent of Wiki biographies are about men, according to the WikiProject Women in Red, and some female bios lack basic information.
For example, a Wiki bio on Desmond Miles — a fictitious male video game character— includes a photo, 10 references and 1,700 words on his characteristics and adventures. Mary Ann Caws — an established translator, editor and American author — boasts one reference and a 400-word bio with no photo.
Wikipedia is well aware of its content discrepancies and encourages advocacy edit-a-thons. Other organizations have also stepped up to the digital plate to combat gender bias. A global initiative called Art+Feminism emerged in 2013, inspiring hundreds of cultural institutions to host edit-a-thons in March geared toward LGBT and female movers and shakers.
John Jackson, outreach and communications librarian at Loyola Marymount University (Los Angeles), joined the movement in 2015 with an Art+Feminism edit-a-thon at nearby Whittier College. Before organizing the program, Whittier College librarians and staff attended a free Wiki training, hosted by local art magazine East of Borneo. Jackson learned that there's more to Wikipedia than figuring out how to post entries.
"There are these standards of editing Wikipedia," said Jackson. "The technical details can be taught very simply, but it's the idea of writing in a neutral point of view [that's difficult]."
To promote the program at his small college, Jackson reached out to the art department and interested faculty.
"There was a faculty member in the Department of English who was really gung-ho about any type of digital pedagogy project, and she encouraged her students to come as well," said Jackson. "The posters were fine, but really it was reaching out to the teachers and faculty members that had the greatest success because those were the students who actually showed up."
Jackson helped the 15 participants set up their user profiles and introduced them to "style quirks" for the first 45 minutes of the program. Students, faculty and community members spent the next four hours examining digital research guides and print resources to update artists' bios. (Read Jackson's step-by-step Wikipedia edit-a-thon instruction guide.)
Jackson doesn't recall how many entries the team improved, but last year's Art+Feminism global event attracted at least 1,500 participants to more than 75 events. This year's event broke records in the amount of entries, attendees and participating countries.
Integrating Wikipedia into library programming
Academic libraries are aiding Wikipedia in its mission to close the gender gap, eliminate missing sources and add information.
 Marks' advice for this Wiki takeover? Librarians should embrace Wikipedia before they're left behind. 
"Mostly, we have to stop seeing Wikipedia as our enemy and stop trying to change how people search for information," she said. "We can't contribute to most of the web sources people use for information, but Wikipedia is open and wants us."
Jumpstart your Wikipedia edit-a-thon by exploring the following resources:
Date / Time
Tuesday, August 2, 2016 - 13:30
Job Functions
Grants and Awards
Space / Facilities
Professional Development/Training