Short Title
6 Easy Demos, Contests & Tutorials to Fill Your Social Media Gaps
Chelsea Price shares some tips from her new book "209 Big Programming Ideas for Small Budgets."
Toot, toot! Do you hear that? That's the sound of me tooting my own horn. Not something I love to do, but I'm doing it anyway because … I wrote a book! It was not easy, and toward the end I never wanted to look at the manuscript again. But now that it's here, I'm pretty excited about it and wanted to share it with you.
"209 Big Programming Ideas for Small Budgets" (ALA Edition, 2020) came about because of this Programming Librarian blog and the noticeable lack of books out there aimed specifically at small/rural libraries. I wanted to write something that would be full of good ideas attainable for a budget of ANY size and easy tips for low-cost programming. This book contains not only my ideas, but amazing programs from libraries all over the country, as well as sections on fundraising, grant-writing, marketing and job burnout.
It's a strange time for this book to be published because … well, we aren't doing programs, what with the global pandemic and all. But even though this book was written during slightly better times — when we were all traveling, going to movies and concerts, and recklessly hugging one another — and contains many ideas for in-person programming, it also has countless ideas for the virtual world that so many of us are inhabiting these days.
If you're like me, it can be challenging to come up with things to keep your library's social media pages fresh, especially seven months into the pandemic. So I've collected a few ideas from my library and others that you might not have thought of yet. Here are a few of my favorites.
Host virtual game night
The Altoona (Iowa) Public Library, a contributor to my book, is an excellent example of a smaller library using their social media in all the right ways. I love following their Facebook page to see what they come up with. Their latest venture is a series of virtual games, including word searches, escape rooms, card games, Bunco and Boggle. Some of the games are aimed specifically at seniors, while others are meant for family fun. The videos also include a brief tutorial on how to play.
Recyclable materials are great for virtual craft tutorials, and lots of people have mason jars (or at least a rinsed-out spaghetti sauce jar) lying around the house. Science experiments are so much fun for kids, and there are tons of them that use jars: rain cloud in a jar, homemade lava lamp, tiny tornadoes. Many of these can be done using ingredients already in your home. You could also create calming sensory jars or coat your jar in glitter to make a fun container for pens and pencils. For adults, try a leaf-decoupaged jar craft or a mason jar terrarium. Trust me, the ideas on Pinterest are endless when it comes to jars.
Make some slime
Yes, slime is still very much a thing! Though slime-making programs are typically done in person, they could easily be translated into s virtual demonstration. Things like cornstarch, contact solution, shaving cream, and glue are low-cost and might even be in your patrons' homes already. There are literally hundreds of different slime recipes on Pinterest, each one messier than the next. If you decide to make a video tutorial, make sure the camera is angled to focus on your hands at all times. Slime also makes a great grab-and-go craft; if you go that route, be sure to include small plastic containers (available at the dollar store) so people can store their slime.
Start conversations through polls
I love whiteboard polls as an easy, interactive passive program at the library. All you need to do to make it virtual is to post the poll on Facebook or Instagram Stories. Which children's book character is your followers' favorite? Do they prefer e-books or physical books? What should the theme be for your next Zoom storytime? Polls are a great way to not only have fun interactions with your patrons, but also to learn more about them and what they want from you.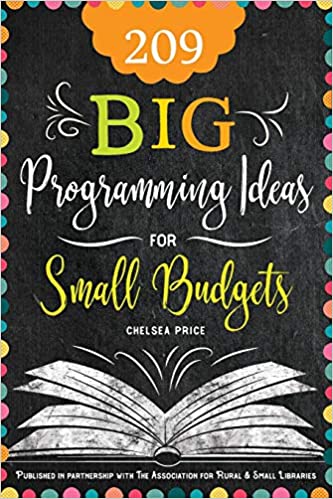 Host an art club
Dawn, the teen services coordinator at the Zion-Benton Public Library in Illinois and a contributor to my book, is thinking outside of the programming box by hosting a teen art club. Each class she offers teaches teens a different style of art, including pop art, still life and comics. She and her coworker are so talented that they're able to host the classes themselves, and they offer take-home kits for teens to pick up before attending the virtual class. To read more about this program, along with some tips on recording video and some other amazing content, visit Dawn's blog.
Set up book dominoes
There are some crazy YouTube videos out there of long, intricate book domino chains, and they are weirdly entertaining to watch. Create your own inside your library and take video of the chain reaction as the books topple over — your followers will love it. Hopefully your shelver isn't too upset with you once the fun is over.
Record a makeup tutorial
Is there a local beautician, makeup artist or talented and makeup-obsessed teen that might be willing to partner with you for a makeup tutorial video? A horror movie or special effects makeup tutorial would be perfect for this time of year, and it's sure to get lots of views. If you're able, pay the artist for their time and acknowledge them publicly so they can get more business.
209 Big Programming Ideas for Small Budgets can be purchased through the ALA Store, and you can save $5 by using the discount code MPIB20. You can also find the book on Amazon. It is my hope that libraries of ALL sizes can find some ideas in this book — because who doesn't love saving money on low-cost programs?!
Popular Topics
Social-distancing programs
Job Functions
Resources and Program Starters