Short Title
Adventure Club Travels to Cuba
Elementary-aged kids got a taste of Cuban culture, history, food, and traditions in this after-school program.
Each month during the school year, a group of 20 to 30 children grades K through 4 gather at Skokie Public Library on a Friday evening for Adventure Club. This longstanding, hour-long program gives elementary-aged youth the opportunity to explore and experience some of the culture, traditions, food, and pastimes of countries and cultures across the world.
Skokie is incredibly diverse — over 70 different languages are spoken in local elementary schools — so the program often draws on the knowledge and resources shared by community members. The February 2016 Adventure Club tapped a new local Cuban restaurant to add a taste of Cuban food to the "visit" to Cuba. Here's what the program entailed: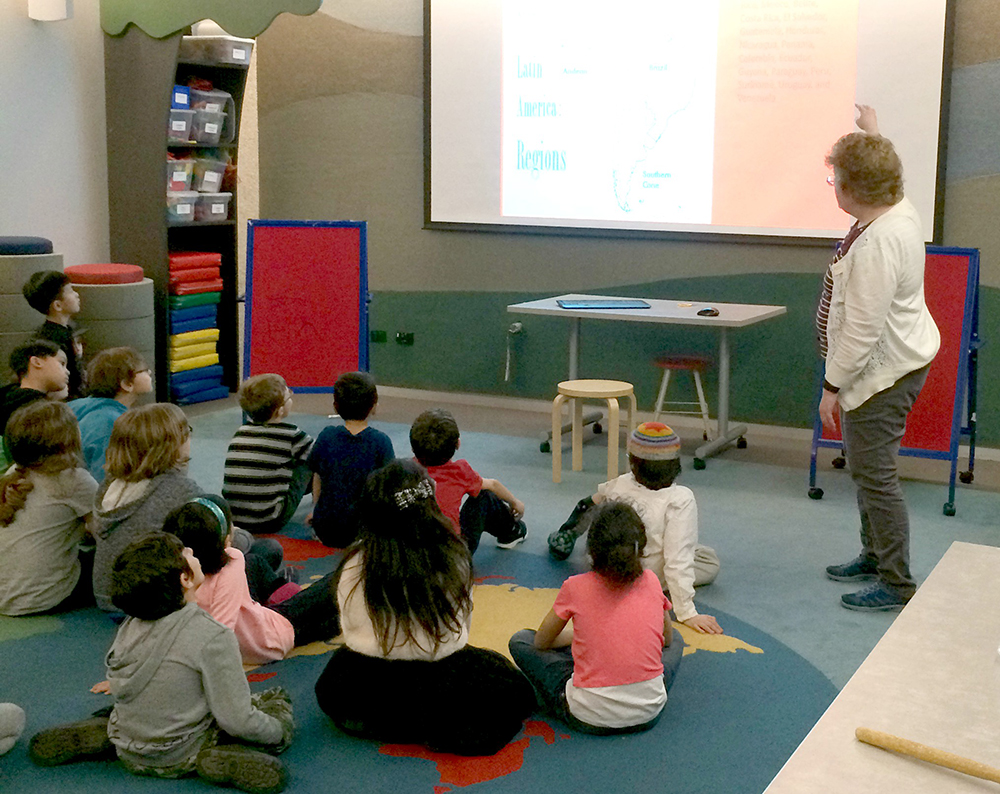 Getting Things Started
The Friday after-school program slot can be a tough one; kids have been sitting in school all week. To get everyone pumped for the program and ready for a bit of focused attention, we all started by standing up and hopping 10 times while counting in Spanish. Then came the basic introduction to Cuba: kids got to see where Cuba is located, learn about its flag and government, and see images of major landmarks via photos projected onto the program room wall.
Talking about Cuba
After this general introduction, it was time to dive a bit deeper. Our first major topic was the Cuban Missile Crisis. Kids watched a video from the History Channel, and then we talked about what it was like in the United States during the Cuban Missile Crisis. We talked about the movement of U.S. missiles into Turkey and the threat of Soviet missiles coming to Cuba, making sure to discuss how these movements were viewed as aggressive acts in the midst of the Cold War. Kids were encouraged to think about the safety drills in their schools and to compare them to bomb drills during the Cold War. 
We spent a good several minutes talking about the resolution to the Cuban Missile Crisis and the benefits of hearing multiple perspectives in a democracy. During the Bay of Pigs, President Kennedy realized his cabinet had become victims of groupthink. Groupthink means that everyone agreed to a wrong decision without really debating its pros and cons because they wanted to maintain harmony. When the Cuban Missile Crisis began, Kennedy made a point of bringing in people with different points of view so that all sides of the situation could be seen. We talked about how groupthink can happen in any group, and how children should be aware of it. A group can make a bad decision together if no one is willing to step out of their comfort zone and examine different outcomes. Groupthink and the example of the Cuban Missile Crisis is a good connection to what individual people can learn from history.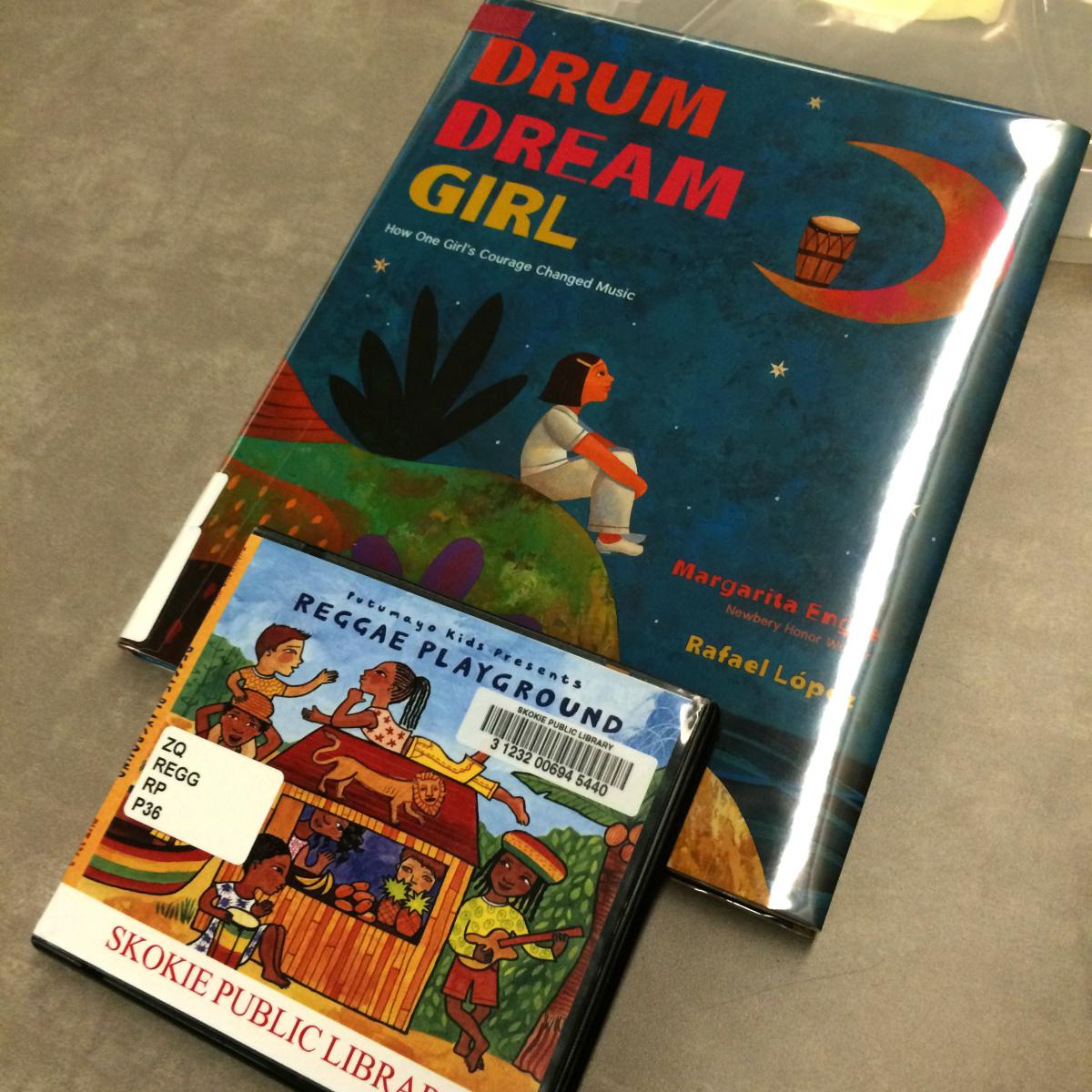 The recent major news about Cuba is that President Obama will be visiting the country soon — the first sitting president to do so in over 80 years. We watched a news announcement about the visit and its significance. The kids were encouraged to think about what it would mean, especially to Cuban immigrants, to have the head of the U.S. government visit and acknowledge your birth country after generations of embargo. We also talked about how the lack of relationship between Cuba and Western countries, like the United States, for several decades has resulted in modern-day Cuba looking different in many respects than the modern day U.S. Kids were interested in talking about how renewed diplomatic relations between the United States and Cuba might affect both countries.
The final component of talking about Cuba was learning a bit about its music and dance culture. There are tons of videos of Cuban music online (word to the wise: some videos have dancers in costume who are scantily clad, so watch all the way through before you show one to a group), and you can watch one or a few to get a sense of the rhythm and color.
Time for a Snack and a Book!
Kids who attend Adventure Club always have a chance to try a food from the country or culture we're exploring. For our Cuba exploration, kids got to try chicken empanadas fresh from a local Cuban restaurant. Both the empanadas and their sauce were a huge hit. While kids were enjoying their empanadas, we did a read-aloud for the group: "Drum Dream Girl" by Margarita Engle. Have you read it? It's fantastic and has a terrific message about equality.
Wrapping it Up with Rhythm
The final portion of the visit to Cuba focused on rhythm and music. We passed around egg shakers, and once every child had one, we sat in a big circle. One at a time, each child took a turn tapping out a rhythm on a water drum; then the rest of the group would use their shakers to echo the rhythm. After we completed the rhythm circle, we popped a CD into the CD player and had an old-fashioned library freeze dance.
By the end of the program, our Adventure Clubbers had gotten a taste of the history, culture, food and music of Cuba, our neighbors 90 miles off the coast of Florida. When these kids revisit Cuba in their classrooms, they'll have a basic introduction to the vibrant country.
This program was developed and led by Cathy Maassen. Maassen is the youth services senior program specialist at Skokie Public Library, where she's been planning and leading youth programs for over a decade.