Short Title
Books, Buds and Bars: Programs for Adult Readers
This September, libraries are celebrating back-to-school with book programs for kids and teens. What activities can best reach our adult readers?
September is a big month for book lovers. Earlier this month, the Library of Congress held its National Book Festival, the biggest gathering of book nerds in the nation. Just north of Washington, DC, we're fixing up the bookmobile in preparation for authors and readers to descend upon the city and join the 2015 Baltimore Book Festival (Sept. 25 to 27). And while libraries around the country are celebrating back-to-school with book programs for kids and teens, you may be wondering what activities can best reach our adult readers. Here are some ideas to get you started: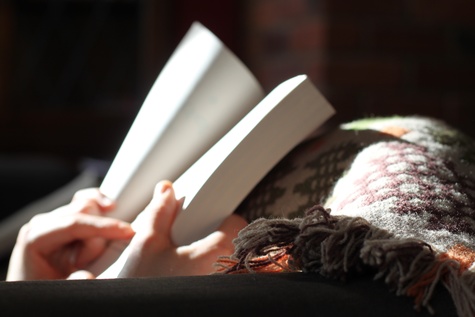 Books bring people together; there's nothing quite like finding someone who is obsessed with your favorite book. Audrey Barbarakoff and her staff at the Kitsap (Wash.) Regional Library help book lovers find each other through innovative programs. One example is the program Book BFFs, an event where patrons bring their favorite book to foster one-on-one conversations. They also run a program called Books on Tap, a 21+ literary trivia program that meets in a local bar.
Remember that Guardian article about the stress-reducing benefits of coloring? Give adults a chance to embrace their inner child! Invite your comic-loving patrons to design a few frames of their own, or throw back to the early '90s by providing tools for patrons to make their own zine. For inspiration, check out the Chattanooga Public Library's program Zines and Screens.
Hollywood producers recognize that successful children's movies include elements that all ages can enjoy. Put a unique spin on family reading nights and invite family members of multiple generations to read and discuss a book. Book lists — like those on A Mighty Girl — offer topical and high-interest reads for family discussions.
Consider your target audiences for library outreach. How can you do more than distribute books on your visits? During the Computers in Libraries conference in 2015, the Baldwinsville (N.Y.) Public Library's Nancy Howe outlined her success in reading aloud to residents of a local assisted living facility. No matter how busy her schedule got, this activity remained a favorite, both for her and the residents.
The time-tested book group remains a popular option. Put a specialized twist to your book choices. How about book groups focusing on dogs, unrequited love or World War II? (How about all three?) There are many readers' advisory tools that can help you find reads for any mood or special topic. Consult A Few Good Books and the indomitable Book Lust for ideas.
Looking for more ways to reach adult readers? Take a look at ALA's sample programming ideas to get those creative juices flowing.
Have you hosted a fun program for readers over 18? Help your fellow librarians and share it in the comments!
Library Type
Academic / College
Public
Job Functions
Resources and Program Starters
Audience
Adult
Older Adults / Seniors