Skokie Public Library offers multi-day boot camps to help kids explore topics in depth.
Here at Skokie Public Library, we aim to offer a variety of learning experiences in every program cycle. That means we'll have storytimes, performances, clubs and hands-on creation programs during every calendar period. When we want to allow kids to really dive into a topic, however, we try to think beyond our usual one-off programs. When we want kids to really explore, develop skills and make something, we offer multi-day boot camps.
Boot camp program format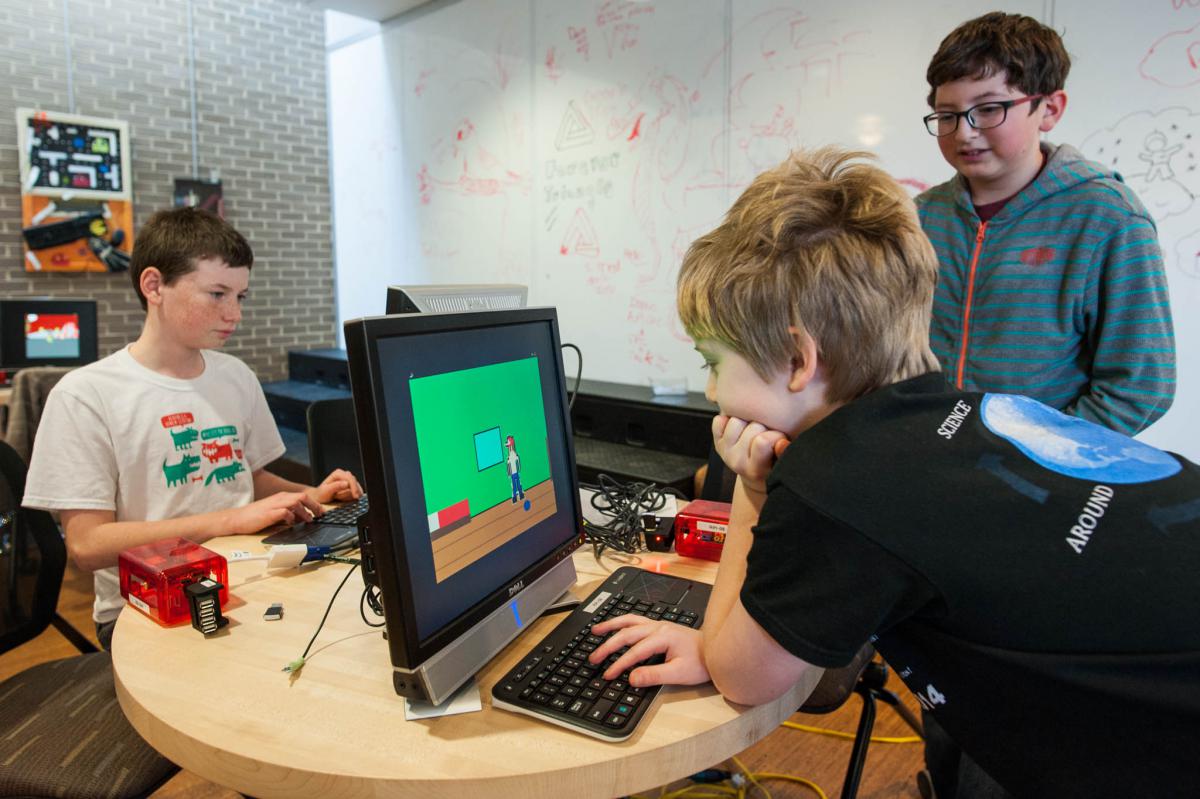 For our youth boot camps, we typically offer either two-day or three-day sessions; the number of days depends on the content we hope to cover. We've experimented with offering boot camps over the course of several weeks (e.g., three Mondays in a row) and over the course of several days (e.g., Monday, Tuesday and Wednesday of the same week). We've had the greatest successes in both attendance and learning with the boot camps that happen on consecutive days. Based on our community's needs and kids' typical schedules, that means we generally offer our boot camps during school breaks, which is when kids are without school commitments for multiple days in a row and are better able to attend on back-to-back days.
In the youth department, we typically offer boot camps aimed at kids grades K-2 or grades 3-5 (and our young adult team has done junior high boot camps, too). We've offered one-hour, 90-minute and two-hour sessions. Once again, both the intended audience and length of the sessions are determined by the topic of the camp.
Staffing for boot camps also varies based on the topic, but we aim to have a minimum of two adults in each session: one person who leads the group through the activities (sometimes a hired presenter) and a second person who helps to troubleshoot and support kids' learning.
Boot camp topics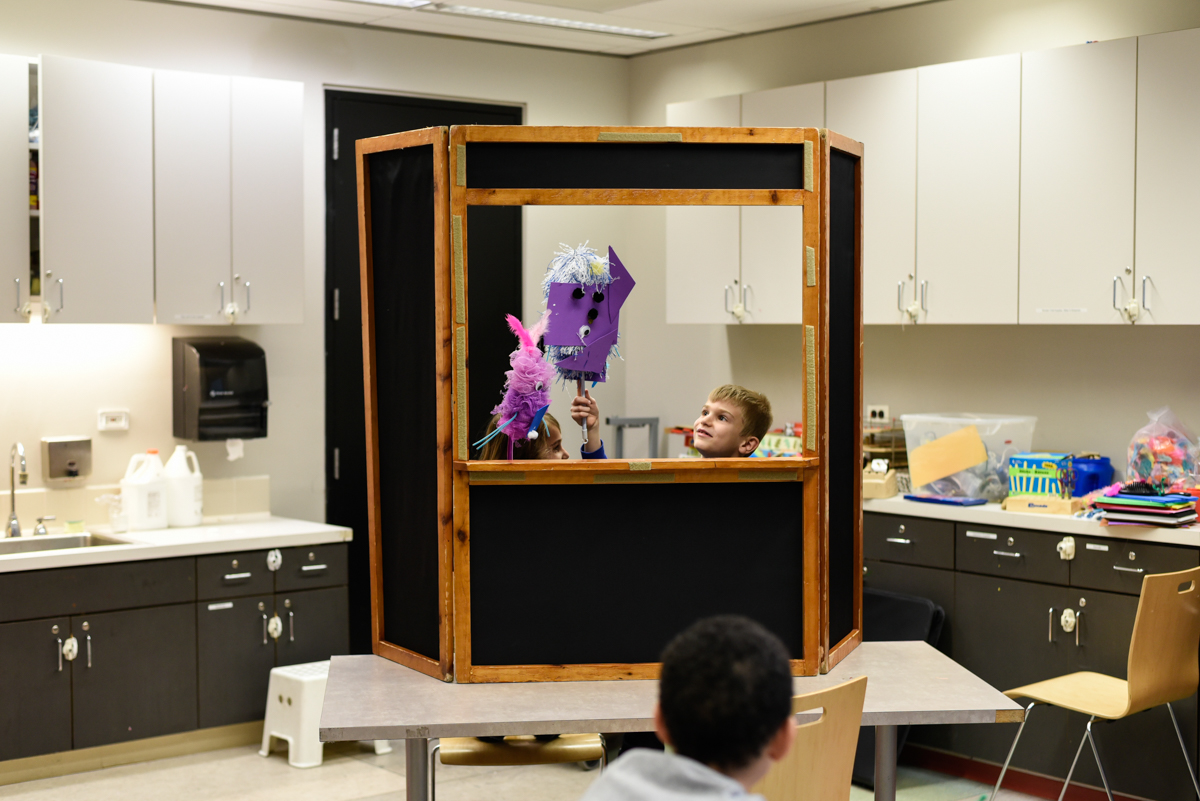 We've been offering boot camps here at the library for the past few years, and we've been able to cover a great range of topics, most as a result of interests and expertise held by library staff. Here are some examples:
2D Printing Boot Camp (grades 3-5): Over the course of two days, kids learned how to use different types of fabrication equipment to create stickers, print on new surfaces and personalize everything they could get their hands on.
3D Printing Boot Camp (grades 3-5): This two-day program featured an exploration of all things 3D printing, including using free design tools and software to create and remix objects.
Art & Puppetry Boot Camp (grades K-2): During this three-day program, kids explored different styles of puppet theater and puppet making.
Civic Science Boot Camp (grades 3-5): For two days over the summer, kids became local scientists by participating in two open-source Public Lab projects to map the community and determine water quality from local sources.
Comics Boot Camp (grades 3-5): Kids spent two days creating their own comics with assistance from two local experts, one in crafting visual stories and another in drawing for comics.
Scratch Boot Camp (grades K-2): Kids got an introduction to computer coding in this three-day program that utilized library iPads loaded with Scratch Jr.
Video Boot Camp (grades 3-5): Over four sessions, kids got an in-depth look into filmmaking, guided by an experienced video producer.
For a full play-by-play of our recent Scratch Boot Camp, check out this write-up on the STAR_Net blog.
We've been happy with the types of engagement and skill-building we see in our youth boot camp programs, so much so that we're planning to offer quite a few over the course of our upcoming summer. If you're looking to do a deep dive into informal learning for youth at your library, it's a format we recommend.
What program topics could you explore in a boot camp format at your library?
Amy Koester is the Youth & Family Program Supervisor at Skokie Public Library. She'd happily volunteer to be the first librarian of the future Mars colony.