Short Title
Business on a Budget: Programming for Entrepreneurs
Here are tips for serving your library's entrepreneurs without breaking the bank.
Every library serves entrepreneurs. They come in ready to expand upon an idea; some are looking to share this idea with the community. We offer tons of tangible tools for entrepreneurs-in-training, sending them home with stacks of books and resources. Some libraries create makerspaces to encourage idea generation and rent conference rooms for important meetings.  Your library's programs can provide another outlet for entrepreneurs. However, there's no need to stretch your already-limited budget (and staff) too thin. Here are four stress-free tips for engaging entrepreneurs in your programs without breaking the bank.
Talk to them
Get to know your demographic! Have a conversation with patrons looking for business materials. Ask those who need business plans about their idea.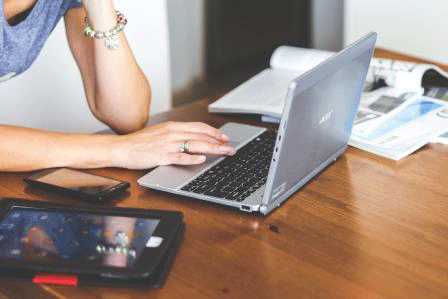 What type of business are they starting? Will they be working from home, or will they look to rent office space? Here in my library, we found that a large number of patrons were looking for materials on creating demo tapes and becoming recording artists. This allows us to focus resources on this unique group (and justifies the cost through high use).
Get to a conference
Conferences are a great place to spread your library's message. While hosting a presence at larger conferences can be expensive, research smaller venues with a specialized audience. And while you're at it, why not apply to speak? The Portland (Maine) Public Library attends the Maine Startup & Create Week, a conference that hosts entrepreneurs from all over the state. (Fun fact: one of their keynote speakers is the library's new director!)
Help them network
Programming for entrepreneurs doesn't require changing your entire schedule. Networking is a key component for entrepreneurs. Providing an informal space for patrons to network in your current programs allows them to make the community connections they need. Book additional time after events of all types to allow your attendees to mingle. Darien (Conn.) hosts a Business Book Group, where participants discuss a chosen book and then attend a networking reception over cocktails. 
Teach the basics
Don't forget: entrepreneurs still need to learn the basics. Oftentimes we get caught up in the flashy and forget about the behind-the-scenes stuff they'll need to know to run a successful business. My computer classes often have patrons who have great ideas, but need help learning basic computer applications for business maintenance. Basic computer skills, such as making a presentation or a spreadsheet, empowers entrepreneurs and provides them with the tools they need. (Remember: not all entrepreneurs are technology gurus!)
You don't need to be an expert on entrepreneurship to offer programs that help this key demographic. You might even be more knowledgeable than you know! Stephanie Prato's wonderful article on entrepreneurial librarianship defines how librarians are already some of the most well-versed social entrepreneurs. Embrace your inner community connector and help your patrons get down to business!
(Note: The image used in this post is from Kaboompics: bookmark it for pretty and free stock photos for those flyers!) 
Audience
Adult
Older Adults / Seniors