Short Title
Clip Art No More: Using Free Stock Photos
Finding quality (and free!) photos for programs and marketing materials has become much easier.
Picture it: you're in a crowded ballroom about to witness a highly anticipated lecture. The speaker starts. He advances to the next slide, and suddenly you're staring at a stock photo with the watermark still on it.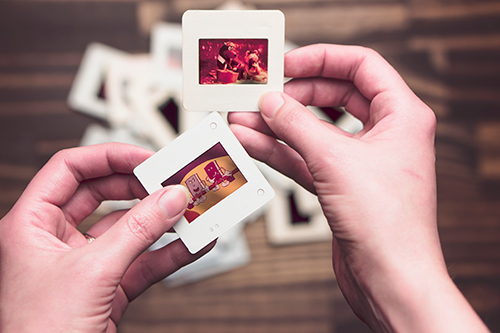 I wish I could say this is only a hypothetical situation but, alas, I witnessed this last year. I'm sure I'm not the only one who has cringed a bit. If a well-respected lecturer won't even pay for a stock photo, what chance do we have to find quality images for our programming and marketing materials? 
Luckily, finding quality images without restriction has become easier. If you're like how I was before I started researching open source stock photography, you may still be under the impression that the only free resources out there are pixelated clip art. If you've ever been tempted to pay for nicer stock photography, check out this list before resorting to drastic measures... like hoping nobody will notice a giant watermark. 
Before you start, make yourself aware of different
Creative Commons licenses
. You want to make sure you provide attribution for your photo if the creator requires it. (Sometimes, it's good to do that even if they don't. Extra exposure is always appreciated!
Four of my favorite sites for stock photos are:
Gratisography
Gratisography has wonderfully surreal photos. High-quality portraits portray a range of emotions and scenarios. You may find yourself trying to plan a program around a photo, like I am trying to do with this one. (If you have any ideas, let me know.)
Great for: art programs, programs for people with a sense of humor, programs that teach patrons how to do a frustrating task. 
Historical Image Archives
While many archives require payment for the rights to use a photo, there are many historical photos that have no copyright restrictions. Two of my go-to sources are the Library of Congress and the United Kingdom's National Archives. Simply limit your search results to "no known copyright restrictions" before choosing an image. Some of my favorite collections are 1940s factory workers and this collection by NASA. If you're feeling overwhelmed, New Old Stock curates some great ones. Pay attention to the sources on this site, as they'll offer more ideas for specific subjects.
Great for: genealogy programs, programs for history buffs.
Unsplash
Looking for landscapes? Unsplash is one of the first places I look for restriction-free photos for fliers and presentation slides. It aggregates photos from a variety of photographers around the world who are generous enough to offer their images without strings attached. Looking for a photo of the Eiffel Tower? Take your pick of angles and times of day. 
Great for: book programs, whimsical programs, social media marketing.
Morguefile
For those of you who have been dabbling in the stock photography world for a while, Morguefile might make you cringe a little. However, they've been making a concerted effort to highlight their higher-quality photos. It may take some concerted searching, but you'd be surprised at what you can find.
Great for: low-resolution photos for handout, random images.
What are your go-to sites for quality stock photos? Share them in the comments — the more, the merrier!
Library Type
Academic / College
Public
School (K-12)
Special
Job Functions
Budgeting
Marketing
Copyright