Short Title
Princeton Public Library's Open Archive
A popular program introduces patrons to local artifacts — no display cases involved.
How do you engage your community with local history? How do you connect your community with history that may not be well known or visible today? One answer for the Princeton (N.J.) Public Library (PPL) is our Open Archive program series, offered in partnership with the Historical Society of Princeton (HSP).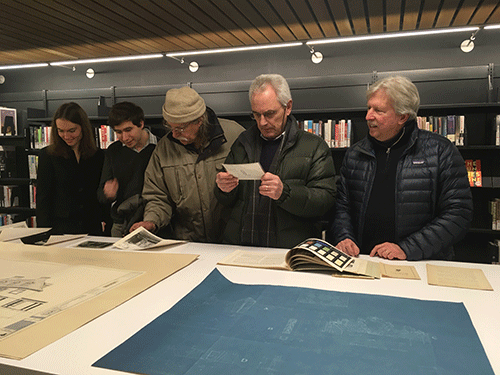 This partnership grew out of a shared desire on the part of PPL and HSP to foster curiosity about history within our community and share HSP's rich collections with more people (HSP also presents these programs at other sites in town). This shared goal has grown into a fruitful and mutually beneficial partnership that connects our community with important stories from the past.
Getting up close to local history
For each Open Archive event, HSP archivists pull materials — documents, photos, letters, maps, drawings, spoons, hair straighteners, train schedules, newspaper articles and more — from their vast and mostly unseen collections. These materials are laid out in the library's Discovery Center, a public area with two long, white, high tables and plenty of room to move around.
The items are not labeled or under glass, and attendees are invited to explore and interpret the materials, becoming historians themselves. HSP's curator of collections and research and executive director are on hand at each event to provide context and in-depth answers to questions.
The Open Archive programs provide attendees with a unique opportunity to learn about local history in an informal, self-directed setting. The point of the programs is that the public can get up close to historical materials, and in many cases, actually touch the materials. Rather than a glass case and exhibit text, attendees explore and interrogate the materials that are right in front of them.
At each of the nearly one dozen Open Archive programs over the past two years, attendees dive into the materials, flipping through the pages of a diary, scouring maps for places they recognize, marveling at handwriting from the 19th century and learning important stories about the town's history. The excited discussions around the objects and papers grow organically among attendees and facilitates a deep connection with local history.
From segregation to transportation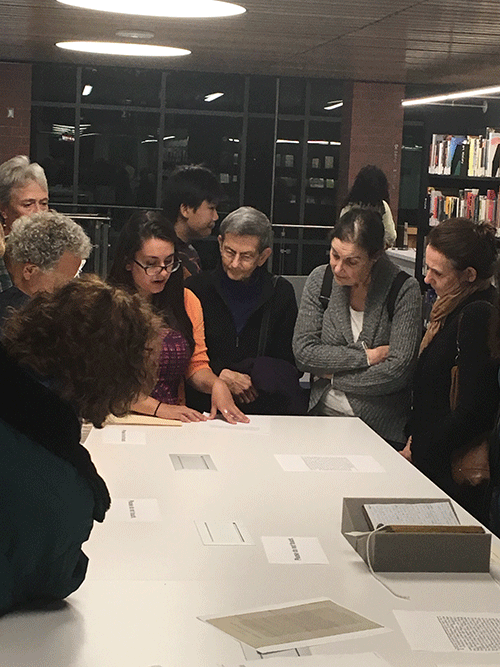 In fall 2017, the first Open Archive program hosted at the library was part of the larger Princeton & Slavery Project and showcased archival research materials used in the project from HSP and Princeton University's collections. Nearly 70 people attended, and this event set the tone for other successful programs to come.
With this event as a model, the library has hosted a series of other themed programs including:
This partnership benefits the library, the historical society and our community. It's important for the library to engage community members with local history topics and provide a learning opportunity. At the same time, HSP can share their expertise and collections. And most importantly, these events are unique opportunities for attendees to dive deeply into a local history topic.
Libraries with their own special collections, or those in communities with an active historical society, could tailor this model to their own community needs. Each program we've run has taught us a little bit more about the best way to showcase materials, how to introduce materials to attendees and what topics might make for good future programs.
Job Functions
Resources and Program Starters