Short Title
Community Conversations: Failing Forward
Someone once said that if you're not failing, you're not trying. When it came to our Community Conversations program, we certainly tried.
I've heard it said that if you're not failing, you're not trying. Well, when it came to our Community Conversations program, we certainly tried.
Luckily, I've also been reading a lot about Failing Forward, a theory that encourages you to make the most of your mistakes by learning from them.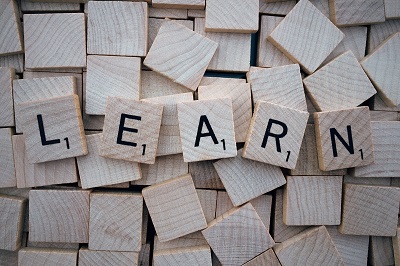 A solid plan
It started with a solid plan: take a program that worked well at one branch and try it as a pilot program with a few select branches. My branch, Woodlawn Heights in The Bronx, N.Y., was asked to participate.
Hosting a Community Conversation at the library is a great idea: the community gathers together to have a meaningful discussion about a topic they are all invested in. After polling the public, my manager and I decided on the topic of housing. I followed our program guidelines and found an amazing program partner in Sally Barker Dunford, executive director of the West Bronx Housing & Neighborhood Resource Center. Sally has over 20 years of experience with the issue of housing and tenant's rights, specifically in the Bronx.
Both of us attended a facilitation training to prepare. At one point in the training we were asked to write our hopes and fears for our program on multicolored sticky notes. My biggest fear was that no one would come. I didn't dare write it down. Putting it in writing would signal to the universe that it was even a possibility.
The weeks leading up to the first of the three meetings were filled with an anticipatory tension. My "walk and talk," where I walked the neighborhood and talked with business owners, was almost solely focused on the Community Conversations program. I posted fliers in restaurants and pubs. I shared it on Facebook and our branch website. As the weeks passed, I spent at least two hours each day working on some aspect of the Community Conversations program. Still, in the back of my mind, I was fearing the worst.
Best laid plans…
There are two times when it's hardest to get patrons into the library: when the weather is really bad and when the weather is really good. The morning of the first meeting, I was nervous. It was a bright and sunny Saturday morning, and that was not a good sign. 
The program was scheduled for 2 p.m., and I started to set up around 1:15. My program partner arrived 30 minutes before the start of the program. Sally brought with her several handouts that named resources for any housing or tenant issue you could possibly have. I set up the cookies and coffee that I had purchased with my small budget. I also put out little NYPL notebooks (leftovers from a previous program) that the patrons could keep and use to take notes. By 1:45 our small space was ready. I thought it looked inviting, but fear was gnawing at my stomach.
Two o'clock came and went, and our meeting space remained untouched. By 2:15, four people had joined us; two were enticed by the refreshments; the other two were our husbands. But this didn't deter us from providing an informative program. Sally gave her presentation and I facilitated a very interesting conversation between her husband and mine. Forty-five minutes into the event Sally had finished her presentation. My husband and I asked a few questions (ironically our lease was up for renewal, and we asked some questions about our situation. Turns out we had illegally been charged for the last month's rent, but that's a story for a different blog.)

Accepting failure
I must have looked visibly dejected the Monday after the first meeting. My branch manager told me not to worry. I'd done everything I could, short of physically dragging people in from the street.
At this point I thought it could not have gone worse. I was wrong. Community Conversations is a three-meeting series. The second meeting was the following Saturday. What could be worse than no one showing up?
Sally came back for the next meeting the following Saturday. I decided not to go large-scale for this meeting, so I arranged chairs around two tables and put out the refreshments at 2:00. At 2:15, a patron came in asking where he could find the meeting. I perked up. I greeted him and directed him to Sally, who was ready for anything. I stood back by the circulation desk, while he talked tentatively with Sally. After a few minutes he got up, thanked us both and left.
It was then that Sally told me his reason for coming to the meeting. He was a local real estate agent looking for potential clients. I was crushed. I thought we actually reached out and helped a member of the community when, in actuality, he was there only to drum up business. That is what's worse than no one showing up.
At 3:00, Sally and I had a candid discussion. We agreed that no one seemed interested in the topic and canceled the last meeting. My biggest fear had come to pass. My Community Conversations program failed. I was in doubt after the first meeting, but the second one was the nail in the coffin.
Learning from our fears
Now that some time has passed, I can look back and see that the mistake I made was simple yet profound. I didn't allow for failure. I now understand that the exercise with the sticky notes was the most important exercise of my training. I had the opportunity to give voice to my fear, and then plan on how to deal with it; which would have included how to handle a fear that became real.
Everyone that deals with programming daily comes face to face with the fear of little or no interest in their program. There is no one way to insure constant patron attendance. There are no set formulas that will ensure success every time. That fear wants us to give up.
What we can do, instead, is not let low or no attendance at programs deter us from offering programming that patrons say they are interested in. Listen to your patrons. Talk with them in and out of the library. Always make it clear that, whenever they are ready, your programs will be waiting for them.      
Lauren Katz is the senior librarian at the Woodlawn Heights Branch of the New York Public Library