Short Title
Culture Nights: Easy, Educational and Fun
Introduce your small community to cultures — and local residents — from around the world.  
Do you need an adult program that is easy, inexpensive, educational and lots of fun? Try Culture Nights. The premise is simple: local residents native to other countries are invited to speak about their home country, share some of their culture, and serve samples of authentic food.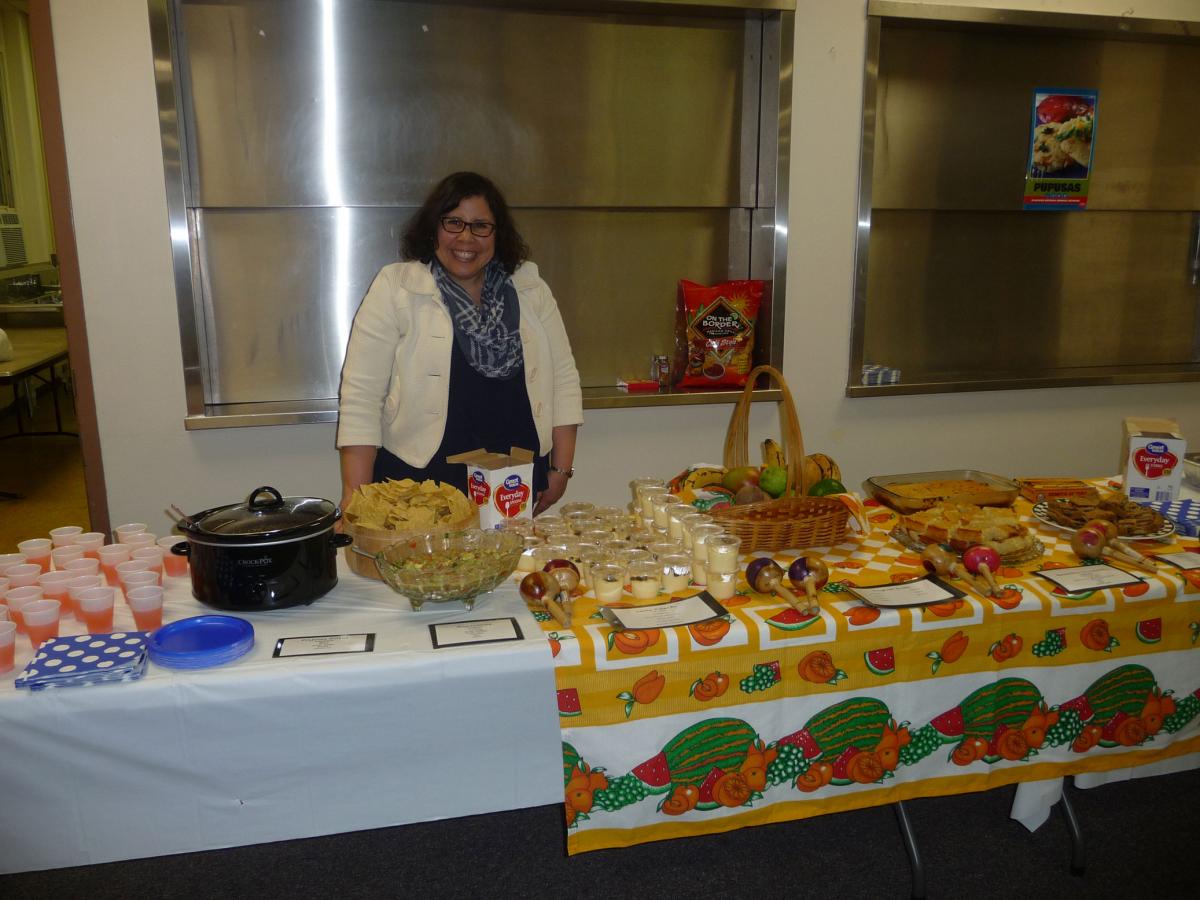 Held monthly, Culture Nights have become one of our most successful and rewarding adult program series. Although each one is different in style and substance, the atmosphere is always celebratory. They are wonderful events with great food and lively conversation. 
Many of the presenters have come dressed in traditional clothing. Some speakers bring members of their family to help with the presentation. Although we do not require food, every one of our speakers has offered food, and sometimes drinks, typical of their country of origin.
Our presenter from Mexico not only brought his entire family to the presentation, but also involved many of his friends in preparing and serving the food. We had three tables of Mexican food!
Finding local contacts from across the globe
It has been surprisingly easy to identify speakers for Culture Night. We started by contacting library patrons that we knew were natives of other countries. Our local college has been a great source of speakers as well. As the series of programs progressed, attendees — as well as the speakers themselves — suggested other speakers. Even the people who decline to make a presentation usually suggest someone else we should contact. 
In our town of just over 10,000 residents, we have identified people from China, India, Russia, Mexico, Kenya, Austria, Brazil, Pakistan, Vietnam, the Philippines, Lebanon, Canada, Chile, Japan, Paraguay, Bolivia, Puerto Rico, Australia and El Salvador  — and those are just the people who agreed to speak! So far, our speakers have all been adults, but we plan to work with international students in our local schools as well.

Choosing presentation topics
For speakers who may not be comfortable or experienced at giving a presentation, I supply a list of possible topics to address. This includes things like: 
What were schools like when you were growing up?  How did the educational system differ from what you know of the American system?
How do you celebrate birthdays and weddings in your country?  
Tell us about one "can't miss" tourist attraction.
Win-win! 
Attendance at our Culture Nights has ranged from 26 to 115. The attendees appreciate what they learn and thank us for scheduling the events.
Perhaps most surprising is that every single one of our presenters has thanked the library profusely for inviting them to speak. They are grateful for the opportunity and happy to share their culture with our community.
Culture Nights are not only informative and a great way to build community, they are just plain fun. We learn something, we get to know each other, and then we eat!     
Wendy Street is the library director at the Pella Public Library in Pella, Iowa. This blog post is part of a series, organized by Iowa State Library, exploring programming in small libraries throughout the state.
Job Functions
Resources and Program Starters
Audience
Adult
Older Adults / Seniors
Rural