Short Title
Curating and Cultivating Exhibitors
Create dynamic library spaces and flawless exhibition schedules with these exhibitor tips.
One of my responsibilities as an outreach librarian is to coordinate the scheduling of non-archival exhibition space in the William H. Hannon Library at Loyola Marymount University. The central atria of all three library floors provide more than 500 linear feet of wall-hanging space, six vitrines of various sizes and enough floor space to accommodate at least 20 Batmobiles (if only we could get them in the door!).*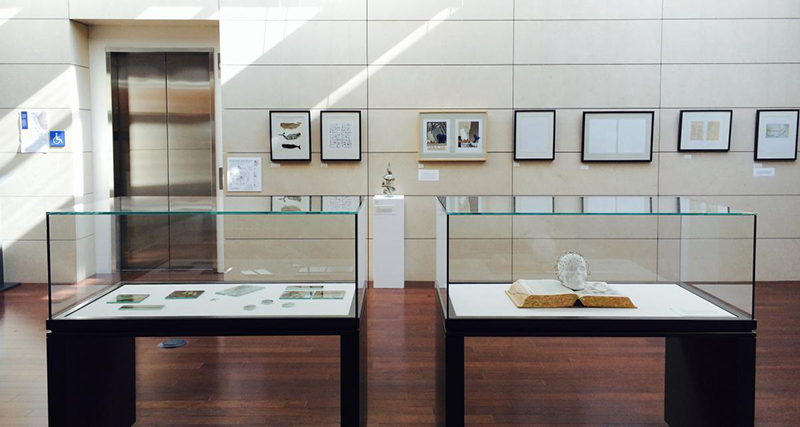 Given the visibility of these areas and the high level of foot traffic they attract during the academic year, we frequently receive requests from artists, researchers and curators to use library space to highlight their work. As best as we are able (and as frequently as we are able), we try to honor these requests and work with exhibitors to reimagine and regularly refresh the public areas of our library, cultivate inviting spaces and discover ways to engage our patrons through unique physical and digital materials. Since taking responsibility for the exhibition policy this past year, I've learned a few tips.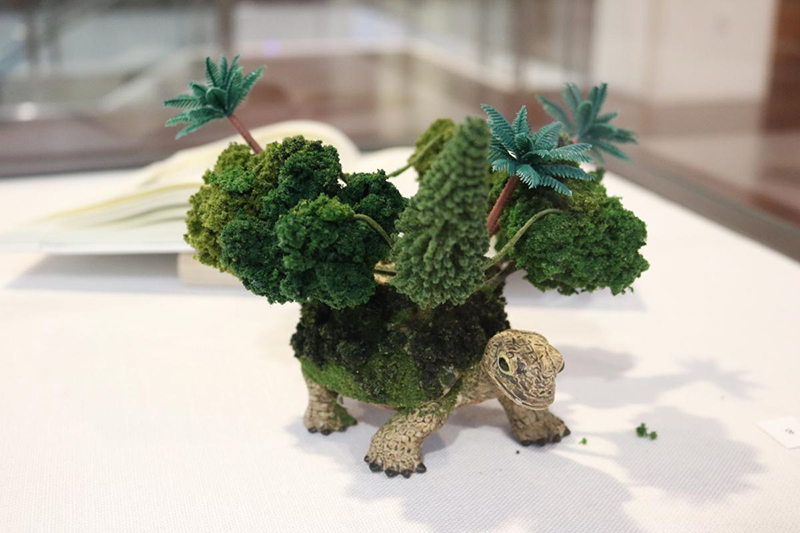 Be Selective
As much as you are able, work with known entities. This doesn't mean you have to always work with the same exhibitors, although there are certainly benefits to that approach. At Hannon Library, we require all exhibitors to have a faculty or department sponsor before mounting an exhibition. This ensures that at least two parties in the arrangement have a vested interest in the success of the exhibition as it relates to the goals of the institution. It additionally assists us in justifying the relationship between the content of the exhibition (which doesn't necessarily have to relate to specific library collections) and the mission of the university.
Develop a Policy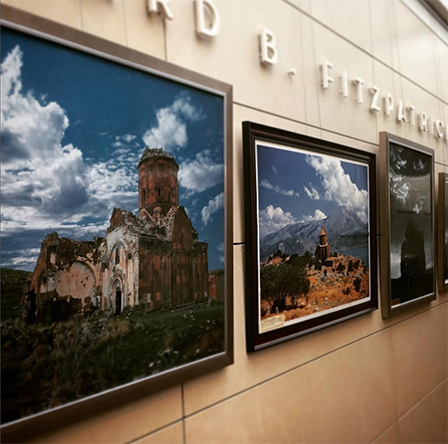 There are some reoccurring questions that come up when I work with exhibitors. Rather than spending time going back and forth via email or playing phone tag, I point potential exhibitors to our exhibition policy, which outlines some of the essential questions many exhibitors ask:
•   What spaces are available for use?
•   Are there any limitations to the type of content that can be displayed?
•   What is the timeline for approval?
•   How will the exhibition be installed and removed?
•   What security and liability policies are in place?
•   How are exhibitions approved, and what are the criteria?
This document isn't meant to be a catch-all FAQ. Instead, it establishes, and to some extent manages, expectations for potential partners.
Provide a Checklist
Not all your partners will be as knowledgeable about mounting an exhibition as, say, your archivists or special collections staff. Some may have spectacular content but no experience putting it on display. In those cases, I find it's helpful to provide them with a list of an exhibition's basic elements: a brief description that introduces the exhibition, labels for each item and additional support materials such as props, acrylic stands and book cradles.
Use a Contract
I recommend going one step beyond having a policy document to creating an additional standard contract for all exhibitors. This contract should outline what the library will and will not do (e.g. we provide access but will not provide installation materials or staffing), who is responsible for any damage to library property or materials within the exhibition and who should be contacted if something needs to be changed or added to the exhibition. It should also include — and I cannot emphasize this enough — specific installation and de-installation dates and times during which all sections (or previously agreed upon sections) are fully installed or taken down. Otherwise, you will likely have a situation where an exhibitor shows up unannounced and starts removing an exhibit in the middle of a library event. That was a mistake I will never allow to happen again.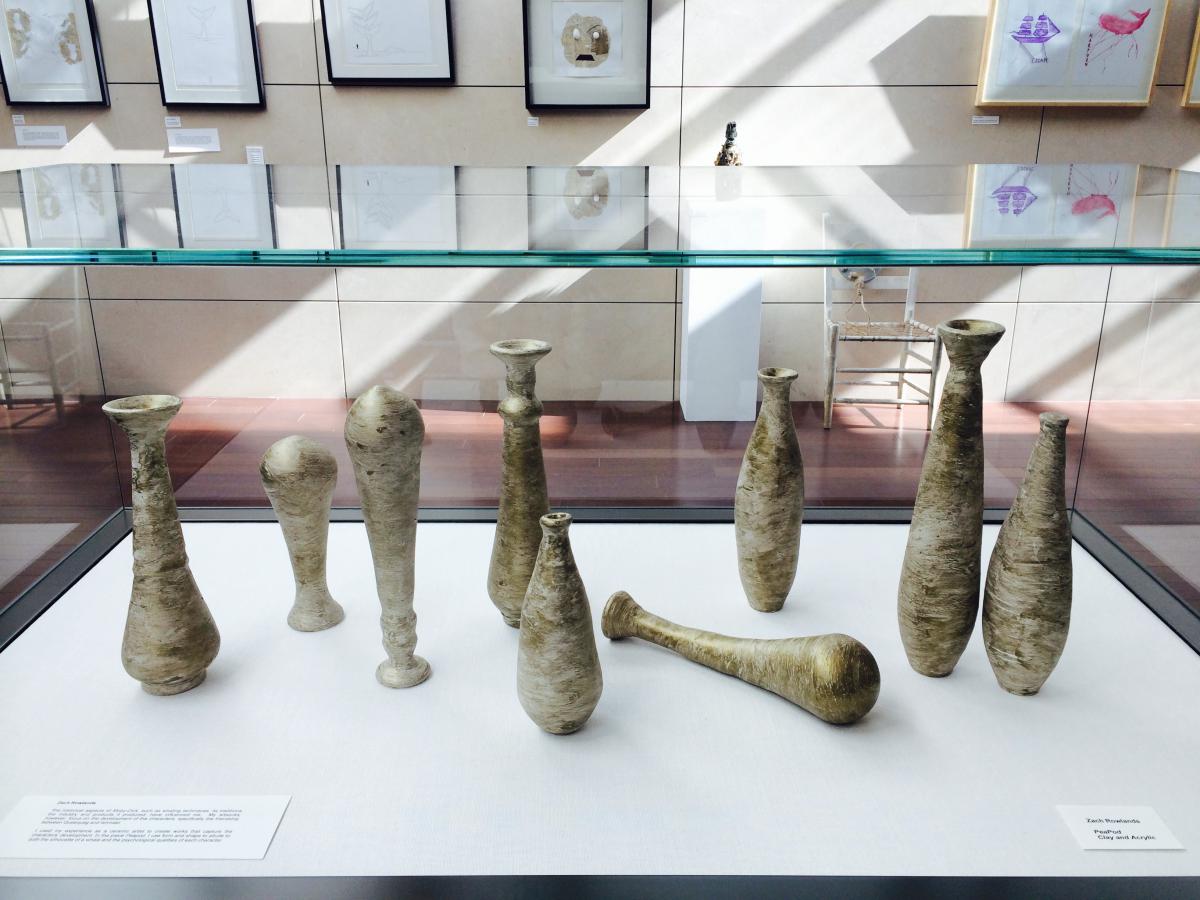 Don't Say "Yes" to Half-Baked Plans
Make sure both you and your exhibitor have a clear idea about how the exhibition will look and what items it will contain. This will make the installation process, which always takes two to three times longer than expected, go much smoother.
Create a Collection of "Quick Install" Exhibitions
Problems will arise and plans will fall through, but the last thing you want is an empty display case. To overcome this, the Hannon Library created a number of "pop-up" exhibitions (mostly reproductions of special collections materials) that can be quickly placed in our exhibit spaces.
Inviting researchers, curators and artists to utilize the library for exhibitions is an effective and attractive way to continually refresh library spaces. Moreover, while managing exhibitors is a time- and energy-consuming process, the outcome is a more dynamic and distinct experience for library patrons. What tips have you learned from working with outside exhibitors?
* "Dark Knight" edition. I may have given this some thought.
Job Functions
Space / Facilities
Collaborations
Audience
College Students
Community Members