Short Title
Don't Throw It Out! Fix It at a Repair Café
At Repair Cafés, volunteers make broken items like new again — and keep them out of landfills.
It's probably not news to anyone that landfills contribute to climate change and contain wasted recyclable material. Oftentimes it's easier and less expensive to replace an item that technically could be repaired. A lot of people — including me — just don't have the tools or knowledge to fix things anymore.
Repair Cafés are events where people can bring clothes, furniture, electrical appliances, bicycles, crockery, appliances and toys to be repaired or mended by skilled volunteer repair coaches for free. Since first launched in the Netherlands in 2007, Repair Cafés have been hosted in 1,500 countries around the globe, extending the life of useful items and keeping them out of landfills.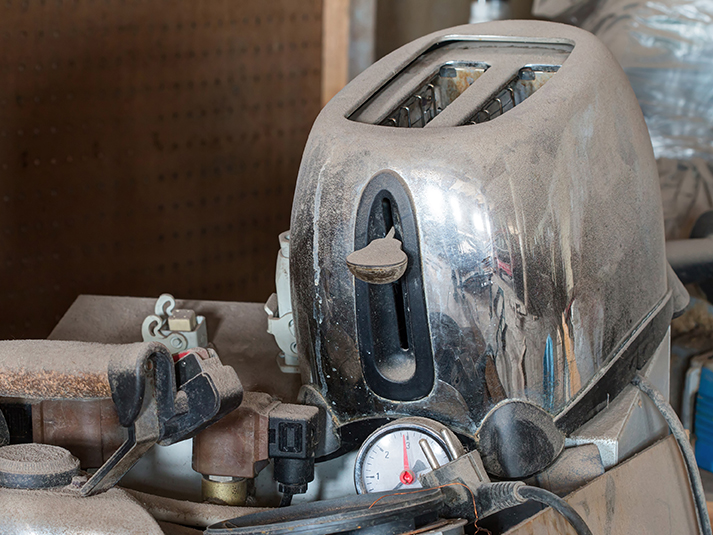 Like the popular adulting programs in libraries, Repair Cafés offer a unique opportunity for skill-sharing and community-building. I can sew and patch a pair of pants, but would have no idea how to fix my mom's broken cuckoo clock. Perhaps one of my neighbors can fix a clock but has never threaded a needle. We can learn from one another.
How we did it
Saratoga Springs Public Library is undergoing a Sustainable Library Certification Program and seeking programming opportunities that align with this goal. The Repair Café series was suggested through a partnership with a local nonprofit organization, Sustainable Saratoga, whose mission is to promote sustainable practices and protection of natural resources in our area of upstate New York.
Repair Cafés are a perfect opportunity for the library to promote community-driven sustainability efforts. So far, we have held two successful events in which over 200 people attended, 110 items were repaired, and more than 20 volunteer repair coaches shared their invaluable skills.
In Sustainable Saratoga's review of the library's latest Repair Café, held Sept. 29, items brought in for repair included children's toys, lamps, chairs, jewelry, bikes, jeans, a paper shredder, an umbrella and a vacuum. A knife- and scissor-sharpening station was popular among attendees.
One highlight from our first event was a 70-year-old toaster that was an attendee's wedding gift! She did not expect to be using sandpaper to clean her toaster while the coach was tinkering to find the issue. At the end of the event, her toaster was shiny as new, and working again.
The next Repair Café at SSPL is scheduled for Feb. 19, 2019.
Finding repair coaches
How do you go about finding people skilled at repairs?
SSPL's Green Team leader, Jennifer Ferris, recruited repair coaches via social media, e-newsletters and word of mouth. "Sustainable Saratoga was the lead on this, but at networking opportunities, including the Bike-to-Work Day breakfast, the library was able to talk about the program," she said. "It was aligning with our Fixit Bike station that has been installed on Henry Street. The repairers are local, and they were confident in their skills to help with small appliance repairs, bikes, sewing, wood and jewelry repairs."
Moving forward, SSPL hopes to expand repairs to musical instruments, and maybe host a kids' version of a Repair Café, fixing toys while promoting problem-solving and tool use.
Tips for offering a Repair Café at your library
There are many reasons why you should consider holding a Repair Café at your library:
Repair Cafes are economical to host, requiring only coffee/tea, glue, Velcro, etc.
They create opportunities for expanding community partnerships.
They help keep useful and valuable items out of landfills.
They provide an opportunity to share repair skills and knowledge.
They foster good will among community members.
Interested? Check out the Repair Café Foundation online for an overview of the movement and to order a digital starter kit. Among other things, the kit can help identify people or groups in your area who have held or are interested in holding Repair Cafés. You may also wish to partner with local conservation organizations and/or city departments that are interested in promoting sustainability initiatives. Library staff or board members may already be members of such organizations. Ask around!
Library Type
Academic / College
Public
Audience
Adult
Children / Family
College Students
Community Members
Older Adults / Seniors
Rural
Tweens and Teens
Urban
Young Adult