Short Title
Eight Nifty Summer Programming Ideas
When summer comes, many students stop reading. Here are some creative ways to keep books in their hands.
Summer is nearly upon us. It's the season where life slows down, vacations happen, students joyfully turn off their early morning alarms and teachers can catch their breath for a few moments. It is also a time when students are less likely to read.
What are you doing to promote reading during the summer in your library?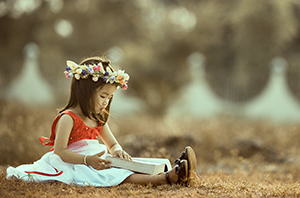 Ensuring that students continue to read over the summer encourages them to come back to school in the fall with less of a re-learning curve and new knowledge. We have curated some creative, new (and a few not-so-new but tried-and-true) ideas for encouraging summer reading programming in your library and community. While a few of these ideas are specific to school libraries like ours, most could be implemented in other library types as well.
Without further ado ...
Books on the Boardwalk
One school in our district is trying something new this summer. They are calling it Books on the Boardwalk. Once a week, students will be invited to a local park at the town boardwalk for a book and a treat. The administration, librarian and teacher volunteers are signing up to take a shift reading to whomever comes from the school. They have gotten businesses to contribute treats, waterpark discount passes and fabulous t-shirts for students who stop by and engage in summer reading on the boardwalk. Don't have a boardwalk? Try the town park or the school playground.
Little Free Library
Set up a Little Free Library in a neighborhood that could use one. Last fall, after a conference, our superintendent brought a Little Free Library box back to our district. We decided to put it in a neighborhood that had a clubhouse and was in an economically disadvantaged area. We asked all our school librarians to collect books for it and have kept it stocked for over a year. It allows students in that neighborhood to stop and get a book when they attend community events or come into the clubhouse in the neighborhood to use the Wi-Fi.
Poetry slam on the beach
We happen to live in a water community, so our poetry slam will take place on the beach. However, you could easily plan a poetry slam anywhere in your community during the summer. It encourages students to keep reading and writing and is lots of fun.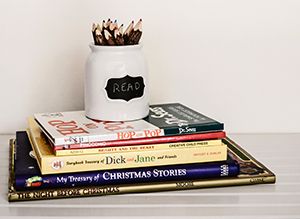 Public library partnership
If you work at a school library, consider partnering with your public library friends over the summer. We invite our public librarians to give some book talks and chat about the public library summer reading program each spring. Students in our district already have a public library card — and they are automatically enrolled in the public library summer reading program. It's a win-win for programming from a school librarian perspective! Summer reading is tracked, with incentives from the public library, and there is very little prep for the school librarian.
REMIND
Set up a REMIND service for your school library (13 and up, or get parent permission). It's an opt-in text message service. You can set a schedule of text messages to go out each week or send them live. REMIND is a great service because it's free, safe and easy. Students never see the librarian's cell phone number and, unless you allow it, they can't text back. Librarians can text book suggestions, remind students to read and let them know about programming happening at the public library to encourage that partnership. We've sent articles from our databases that we think students might find interesting, book suggestions, poems, links to videos and more that engage students over the summer. Sometimes, students just need that little nudge to get reading! REMIND can help.
School vs. school reading challenges
Challenge sports teams to track how many books they read over the summer and then declare the winner. In summers past, we have challenged rival high school football teams and coaches to keep track of their summer reading and declared a winner when school starts. A little healthy competition is a good thing.
Summer checkout
Another tip for the school libraries: consider allowing summer checkout. We do it. Some students are not in a situation where they will be able to get to the public library or take part in community reading events. Why not let them leave school with a "book backpack" for the summer? These can be books from your library collection or donations that you have collected throughout the year. It encourages reading and takes the worry about getting to the library away from the student.
YouTube channel
Set up your own library YouTube channel and, each week, provide your students with a book talk. You'll spark their interest in reading, and you can even send the link to your video through your newly created REMIND service! Get guest book talkers — such as the principal, beloved teachers and students — to create a book talk for you channel.
What do you do to encourage summer reading? We'd love to hear your ideas in the comments below!