Short Title
Election 2020: Information Literacy Refresh
Donna Mignardi and Jennifer Sturge offer a refresher in information literacy as we approach the 2020 election.
When we first started blogging for Programming Librarian, it was January 2018. We had just presented at the 2017 American Association of School Librarians (AASL) Conference in Phoenix on the trend of fake news that was on the uptick leading up to and after the 2016 presidential election.
Well, here we are again, leading up to another presidential election. And adding to that, we're in the midst of a pandemic and nationwide protests over racial justice and police brutality.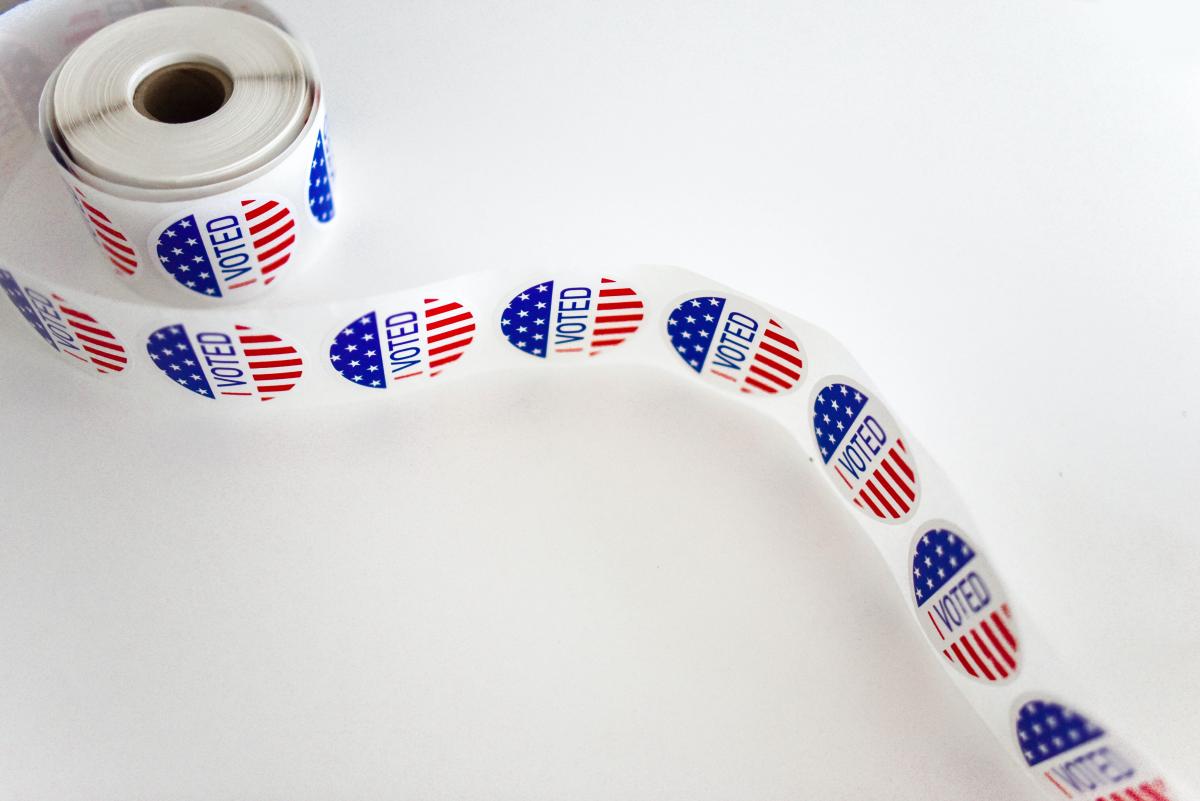 If you are spending any time on social media, knowing what to believe, who to believe and when to believe something is becoming exceedingly more difficult. The Harvard Gazette states that the "ubiquity of social media has made it easier to spread or even create COVID-19 falsehoods, making the work of public health officials harder."
It seems to us that having a refresher in information literacy and strategies to share with our students, patrons, friends and family members would be a good thing to have right about now. Without further ado, let's get to it.
Fact-check
Remind people in your life to check their facts. Using a fact-checker like Snopes, Politifact or FactCheck.org can make a huge difference in understanding fact from fiction.
We've talked about these sites before, and they still remain a great starting place when information seems questionable. Here's a great example we've seen circulating on social media: Bill Gates and the ID2020 Coalition are using COVID-19 to build a global surveillance state. We've seen it passed around on Twitter and on Facebook. A quick trip to Snopes, and we find out that it's false. How many people pass it on without checking?
Another widely circulating falsehood is the Plandemic. A wonderful librarian, Casey Grenier, wrote a piece on it for our Maryland Association of School Librarians blog. Check out her work about why we need school librarians more than ever.
Don't believe everything you see
Deepfakes. Doctored photographs. They are still with us, and from all reports about to really become even more difficult to ferret out.
The Brookings Institute states in an article, "If AI is reaching the point where it will be virtually impossible to detect audio and video representations of people saying things they never said ... seeing will no longer be believing."
Take for example the viral photo of President Trump holding a Bible, where he is shown side-by-side with Adolf Hitler. This photograph was tweeted out by a celebrity and went viral in mere hours. The image was photoshopped. It took Twitter 8 hours to mark the photograph as "manipulated media."
In another example of misinformation or manipulated media, a video has been circulating of the "3rd precinct" police station exploding. However, the video is actually from 2015 and is a video of an explosion that took place in China. The video was shared to "compound anger, sow division, and get clicks on social media," according to Marianna Spring of the BBC.
As information literacy specialists, we can encourage our students, teachers and patrons to search laterally. Look for the video on other sites. Do a reverse search for an image. Verify on a fact check site.
Reminders, reminders, reminders
As you program and teach information literacy skills in our new online world, keep these points in the forefront of what you teach your students, faculty and patrons. Remind them to:
Read critically
Be skeptical and fact-check
Identify sponsored content
Search and read laterally
Know when to skim and when to dig deeper
Understand how to evaluate non-textual information that is communicated in media
Verify sources
Be aware of personal bias
Know that there is always more than one side to a story
Even though we cannot physically be with our students and our patrons at this time of physical distancing, we can promote the use of stellar information literacy skills, media literacy and searching for truth amid all of the discord surrounding the pandemic.