Short Title
5 Steps to Success: Starting a Program in Large Library Systems
Large library systems often have the resources to create innovating programming, but it can be tough to get new ideas off the ground. Get started with these questions.
Large library systems often have the resources to create innovative programming. However, a librarian with a great idea faces their own set of challenges when trying to implement and market a new program. 
Recently, I gave an informal presentation to new staff members at my library about ways to launch their library programs. Before you get started, make sure you can answer these five questions: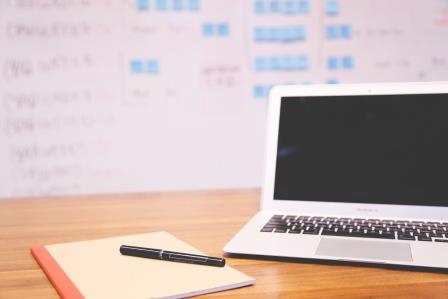 Who are your stakeholders?
When it comes to programming in large systems, librarians need to manage many different channels: staff in marketing, budgets and administration all need to have a hand in your program on some level. Your program is also most likely to engage certain community groups or organizations. Before you start planning, make a list of all the stakeholders — internal or external — who will need to be contacted at some point in the planning process. Their insight will be integral to your program's success.
Is anyone else in your library system working on a similar project? 
We've all been there: we have a lightbulb moment for a program. We can't believe somebody hasn't thought to do it before! We bring it excitedly to our supervisors ... only to discover that the same program is being launched at another library branch, or it was scrapped last year due to a lack of interest. When you have a new idea, do your internal research first. It will help you to avoid repeating work — or stepping on toes.
Who might be a good internal partner for this program? 
There's strength in numbers. Bounce your ideas off staff who may have an interest in participating. Having more than one staff member who is committed to your program's success will help you to make your case: it shows there's investment in your idea. Plus, when it comes to brainstorming logistics, it's always a boost to have other minds in the room. 
Have other library systems run a similar program? 
One of my favorite things about the library community is its collaborative spirit. Anyone who belongs to a library listserv or discussion board (or the Programming Librarian Facebook group!) has seen librarians in action, sharing their own resources, templates and learnings. When I'm thinking about a new class or program, I like to sleuth websites from other large library systems to see if they offer something similar. It never hurts to reach out to another librarian to get their take on a program they've offered. (If you do use materials from other libraries, just be sure to ask for permission and give credit where it's due.) 
How will this help your patrons? How will you determine if it's been helpful?
Let's face it: Library administrators love a good data sheet. It's the best way to make their case for funding. You may have had many patrons approach you after the program to sing its praises, but how can you track this feedback in a tangible way? Make a list of your post-program goals, and have a simple survey on hand (or online) to provide to attendees. Remember: tangible goals look even better if you've surpassed them! Start small and build from there.
Can you answer these five questions? No sweat — you're ready to begin!
How have you conquered hurdles to program success in your library? Tell us in the comments.
Library Type
Academic / College
Public
School (K-12)
Special
Job Functions
Resources and Program Starters
Collaborations
Program Evaluation