Mrs. Librarian Lady shares lots of green-themed ideas to celebrate St. Patrick's Day.
I love March — partly because green is my favorite color and, of course, on St. Patrick's Day everyone gets to wear green. I remember as a kid picking out something green to wear so I wouldn't get pinched at school. As the years went by, I would try to hide my green just to trick everyone.
Whether you love the holiday or just love green like me, have fun indulging in green galore with these St. Patrick's Day crafts.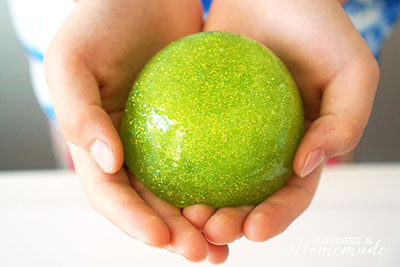 Shamrock Slime: Teens will love whipping up a batch of this metallic green slime. Best of all, you only need four ingredients.
Paper Strip Shamrocks: These super cute hanging shamrocks are so much fun to make. Great for younger kids or as an inexpensive way to decorate the library!
Rainbow Holiday Treats: Green isn't the only way to celebrate St. Patrick's Day; don't forget about rainbows (you know, the kind with the pot of gold at the end.) 
Leprechaun Treasure Hunt: There's nothing more fun than a good old-fashioned treasure hunt. Adapt your clues for different age groups, locations, etc.
DIY St. Patrick's Day Treats: Super sweet (literally) ideas in this fun YouTube video by Meredith Foster. 
21 St. Patrick's Day Ideas for Teens: OMG! This is list is amazing. If you're still scratching your head trying to think of something to do with your teens on St. Patrick's Day, look no further. I recommend the movie "Leprechaun." He is so creepy ... and green!
I hope you get a chance to try a bunch of these fun ideas. March is a great time of year to have fun teen programs filled with all kinds of happy green!
This will be my last post on Programming Librarian, but you can still find me at my MrsLibrarianLady blog, where I'll still be giving out all kinds of teen programming tips and ideas. So long — this is Mrs. Librarian Lady signing out.
Job Functions
Resources and Program Starters