Short Title
Have Things, Will Program
Is your library circulating sports equipment? Don't just loan out the stuff — show people how to use it.
This month, two Michigan public libraries — Pontiac and Pinckney — acquired basketballs, footballs, baseballs and other sports equipment that can be checked out from the library for a two-week period, marking the beginning of Project Play: Southeast Michigan.
Of course, all that equipment does no good if it just sits on the shelves, so libraries are working with partners, in particular local YMCAs, to offer active play programs that show patrons how to utilize the new collections.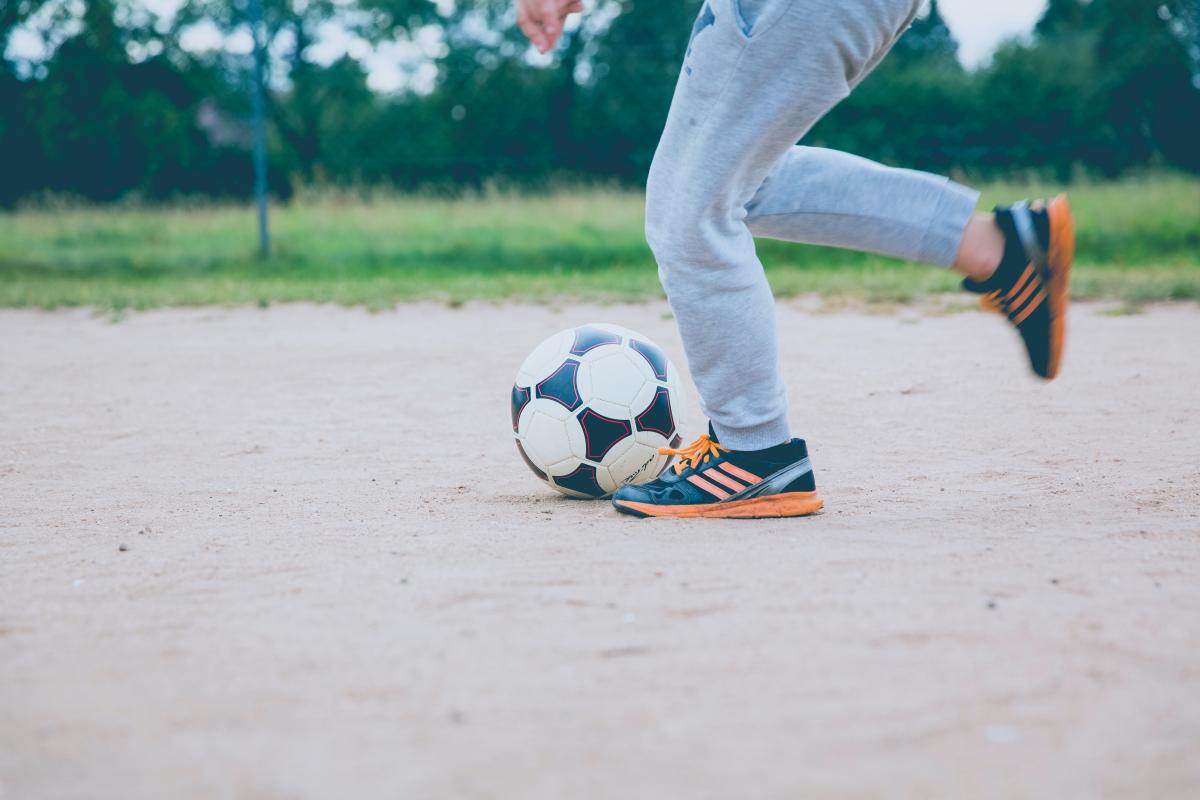 "Programming will provide youth the opportunity to access sport equipment and develop a love of free play and teamwork." said Lynette Simmons, a regional project director of the YMCA of Metropolitan Detroit. "The first mobile unit community sites begin in Pontiac, and we'll be rolling them out to other communities in the upcoming weeks."
Library Director Devan Green she's hopeful the new program will help keep Pontiac residents active. "I think people love using their library and trying new things they don't have to pay for," she told the Oakland Press. 
Across the United States and Canada, libraries are weaving new "library of things" collections into public programs, often in the form of sporting equipment and other tools to support physical literacy. But don't forget the programming to support these collections; the best way to increase access to all of these new activities is to show people those activities.
In other words: don't just buy stuff, show people how to use it!
Success stories from Alberta
A great example of a library embracing this ethos is Lethbridge, the third largest city Alberta, Canada.
In 2014, the Lethbridge Public Library Physical Literacy project began when, as part of their community needs assessment, librarians discovered there was a "free play" gap in Lethbridge. There were plenty of organized sporting opportunities, but not enough opportunities for people to get together and engage in active play outside those structures.
Teaming up with a local college, the library decided to embrace the idea of supporting physical literacy, a foundational skill in everyone's lives that enables individuals to move with competence and confidence, and thus want to move more, "including getting out and visiting the library," according to librarians Lisa Weekes and Barbara Longair. 
To get started supporting physical literacy, the library invested $2,500 to develop physical literacy kits. According to Weekes and Longair:
"The kits are 'low-tech' and easy to use. The items are kept in large Ziploc bags catalogued as a kit; each item is barcoded. Each kit contains an instruction booklet that in very basic terms outlines how to use the equipment. The instruction booklets also contain a contents page with the barcode, and a 'first time' user survey that gets returned to us. The kits are kept in a big Rubbermaid tote housed wherever there is accessible space. The kits circulate like regular items."
Customers can borrow basketballs, baseball kits, soccer balls, skipping ropes, horseshoes and lawn darts, beach volleyball equipment, even rubber chickens and rubber pigs: all motivational throwing tools.
But they didn't stop there. The next step was integrating the kits into programming. Working with partners at the college and in the local sports sector, library staff received training on how to integrate the kits into existing programming and also to create new programs. 
For example, the Bookmobile is now the starting point for a walking club, and patrons can borrow walking poles to use. During the winter, a program called Move and Play is offered for preschoolers: structured play activities are followed by free play time to expose families to the items in the physical literacy collections. Even the ESL Story time has physical literacy components; name and vocabulary games are played using a ball.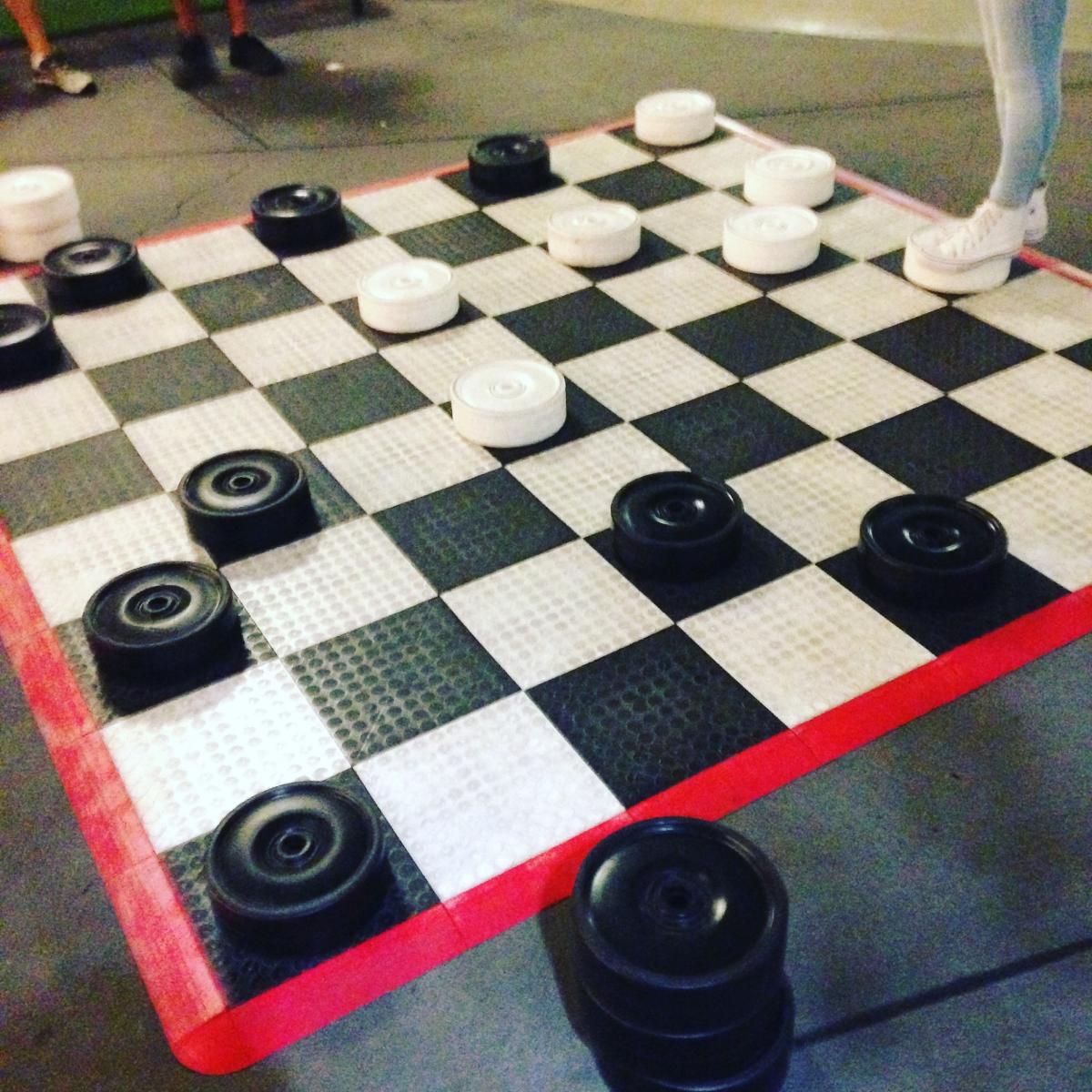 From the city to the country
A few years later, Weekes had the opportunity to shift her career from Lethbridge to the Chinook Arch Regional Library System as their manager of partnerships and community development. One of her first initiatives was to replicate the work she did in Lethbridge in the context of this large, mostly rural library system.
Taking things out into rural areas quickly illustrated vast differences in infrastructure and community needs. In Lethbridge, there had been ample opportunities to engage in organized sports and physical activity; not so out in the country. Weekes explained to me that in small towns during the long, cold, dark Canadian winters, "You can only go to McDonald's Fun Palace so many times before you start to lose your mind." In many communities, there are no other options. 
So she applied what she learned in Lethbridge to this very different context. In fall 2017, she and her library team successfully applied for a $7,500 grant from the Henry S. Varley Fund for Rural Life at the Community Foundation of Lethbridge and Southwestern Alberta to develop "recreational and programming opportunities at the region's 33 member libraries."
They purchased giant checkers, parachutes, juggling scarves, mini golf and other physical literacy games. (Unlike in the city of Lethbridge, where the objects could be checked out directly by patrons, in Chinook Arch the "patrons" are the member libraries, who borrow the supplies to offer programs and special events at and around their libraries.) The grant also helped the library hire a part-time staff member who could go around the region and help librarians learn how to offer active play programs with the new collections.
The initiative has been hugely successful — so much so that in November 2018, Weekes and her team won Alberta's ChooseWell Healthy Community Award, the equivalent to winning an award from a state Parks & Recreation Association in the U.S. The press release announcing the award states: 
"What do a library system and a fitness resource centre have in common? The answer that may spring to mind is 'nothing,' but the successful partnership between Chinook Arch and Lethbridge College Be Fit For Life (BFFL) proves otherwise. These two organizations share a passion for bringing active living opportunities to as many people as possible …. 'As community hubs for activity and information, libraries strive to serve their communities to the best of their ability,' says Lisa Weekes, Manager of Partnerships and Community Development for Chinook Arch. 'It is through unique collaborations that libraries are able to offer a wider variety of programming than they could on their own. The power of partnerships never fails to amaze me. Together we were able to offer what neither organization could on its own.'"
Lessons learned
What lessons can we learn from these examples? 
1. Weave whatever objects you circulate into your programs; don't just develop a collection of objects and leave it at that — whether it's a Sous Vide or a Kayak, find ways to integrate your collections of physical objects into public programs.
2. Partnerships, partnerships, partnerships. Partnerships make or break a successful initiative. You may find that partners literally have stuff laying around and are waiting for someone like you to knock on their door. Furthermore, more likely than not they're going to be thrilled to share their expertise in programs. Get there and get the word out that you're interested in doing this work.
How do you use your library of things in public programs? Let us know in the comments. 
Job Functions
Resources and Program Starters
Collaborations
Audience
Adult
Children / Family
Tweens and Teens