Short Title
Collaborating with Local Businesses
As long as they aren't selling anything, local businesses can be excellent partners for health programming.
As long as they are not selling anything or focusing only on promoting themselves, local businesses can be excellent partners for library programs that promote health and wellness.
Examples of partnerships with local businesses
I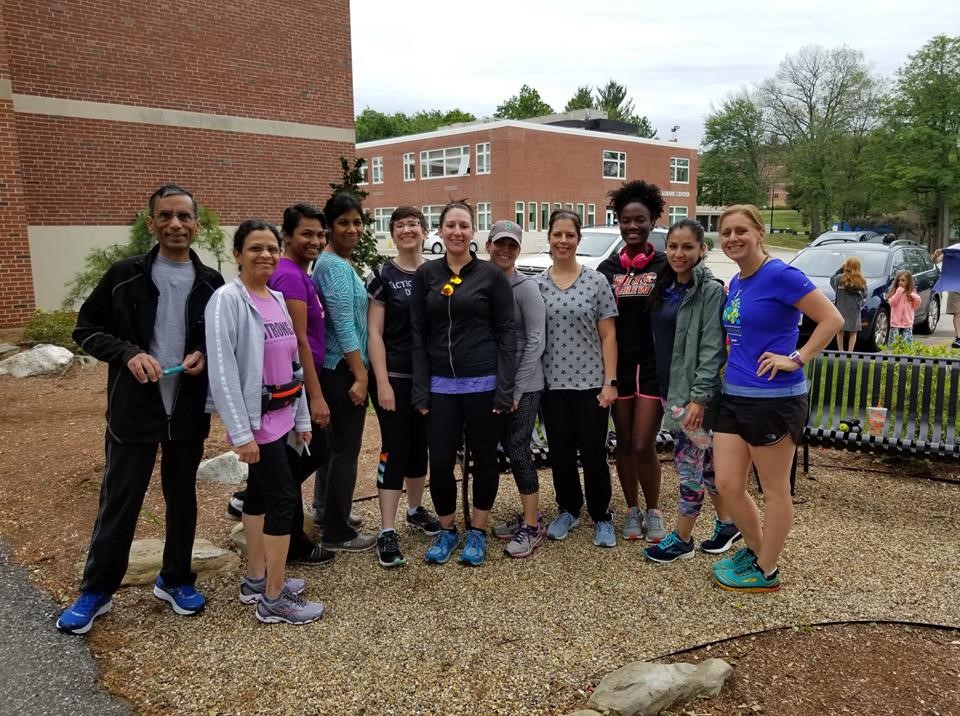 n "Promoting Individual and Community Health at the Library" (ALA Editions, 2018), Dr. Mary Grace Flaherty provides specific examples of health programs public libraries do in partnership with the local business community (pp. 87-88). Her examples include:
Local bike shops offering workshops on simple bike repair
Car dealerships providing materials for a library display on the importance of child safety seats
Local restaurants providing healthy food workshops
Local businesses providing prizing for health fairs and health-related prizes for summer reading programs
In addition, in my research on movement-based programs in public libraries I found business partners contributing to all sorts of healthy living library programs. A few specific examples stick out:
In Boone, N.C., the library worked with downtown businesses to organize an annual Fall StoryWalk in which families get exercise by walking around downtown and reading a story, pages of which are posted in windows of the businesses.
In Lawrence, Kan., the public library partnered with three area athletic facilities (Body Boutique, CrossFit Lawrence and Summit Gym) to start a gym pass collection. Now patrons can check out a gym pass the same way they would a book and try out these local facilities.
Shrewsbury runners group and workshop
Another example is the Shrewsbury Couch to 5K Runners Group and Workshop organized by Shrewsbury Public Library in Massachusetts. Ready to give running a try? Bring your community along with you! That is what Reference Librarian Caitlin McKeon Staples did.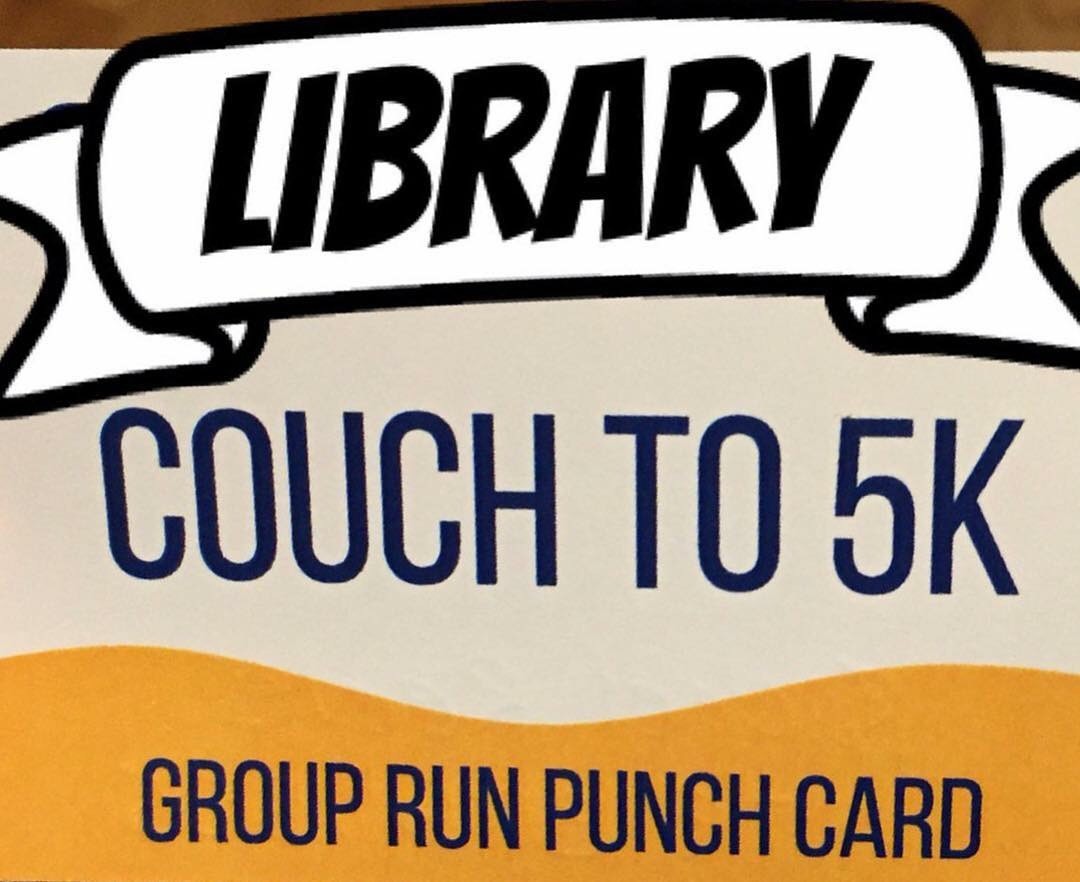 Staples and staff reached out to a local running store (Marathon Sports). She found the store was thrilled to work with the library on this free program; the store donated their staff time, gift certificates and more. The library also partnered with physical therapy businesses and private nutritionists to bring healthy living more generally into the program.
To make the program as un-intimidating as possible to those new to running, Staples identified a casual 5K that only costs $5 to enter, and her Friends of the Library paid registration fees for attendees. The program was open to 30 participants. To incentivize participation the library created a punch card: Come to at least two-thirds of the runs and you enter a raffle for prizes paid for by the Friends of the Library.
With the running store, the library organized three group runs a week, with different library staff joining the groups on different days. The running store and library provided waivers of liability that all participants signed.
"Everyone was so happy"
In the end, eight individuals completed the entire program. Staples was "very happy with that number since the program was such a huge commitment. The best thing (apart from now being able to run, myself) was seeing the accomplishment of participants in the group. Everyone was so happy. It was one of the most positive programs I have been involved in."
One thing Staples learned was that prizes don't really matter: "Most of the participants didn't care one way or the other if they got a prize. The real prize for them was succeeding in the program," she said.
Whether or not the library organizes another Couch to 5K program, the Shrewsbury Public Library now has new community partners they can turn to for this or other health programs in the future.
An important reminder
The most important thing to remember is that you can not favor one business over another. You should focus on engaging the business community in partnership, and not an individual business.
How, then, can you go about soliciting partners? We cansee one good approach from Brownwood Public Library in Texas. There, the library sent out a press release entitled, "Library seeks to partner with local businesses for community programs." Library Director Beck Isbell wrote, "As a library, we walk a thin line between partnering with a business and advertising a business." She goes on to provide prospective business partners with advice on what they could and could not do in partnership with the library, including an extremely helpful FAQ that any library seeking to work with businesses on programs should consult.
What health and wellness programs has your library done with local businesses? Let us know in the comments!
Audience
Adult
Community Members
Older Adults / Seniors
Rural
Urban
Young Adult