Short Title
Health and Wellness: Worthy of Full-Time Programming
Through a full-time youth health and program coordinator position, a Texas library is infusing wellness into all of its programming.
Through its full-time youth health and program coordinator position, the City of Harker Heights (Texas) Stewart C. Meyer Public Library is working to infuse health and wellness into all of its programming.
Destinee Barton stepped into this new role in September 2018 after earning her bachelor's degree in community health from Texas Woman's University. I recently talked with Destinee, along with Library Director Lisa Youngblood and Children's Librarian Amanda Hairton, about how this new position emerged, what impacts it has had, and where they see it heading.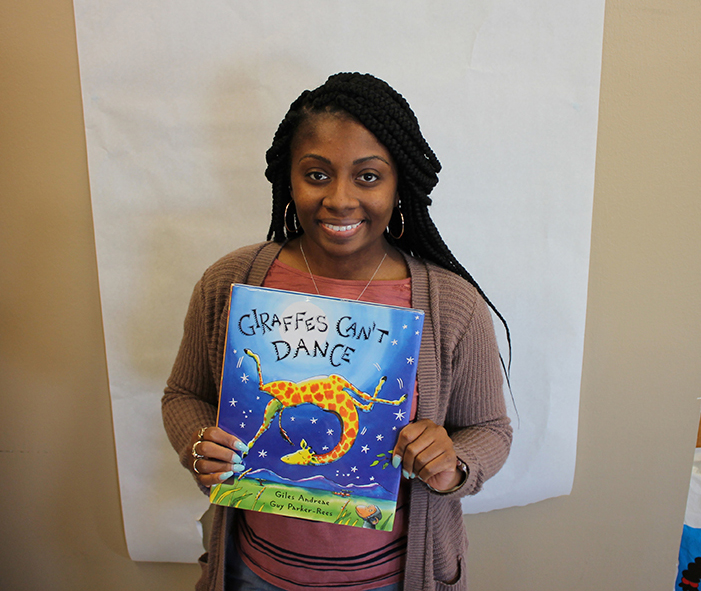 Noah Lenstra (Programming Librarian): How did this new youth health and program coordinator position come to be?
Library Director Lisa Youngblood: We always sprinkle health-related information and activities into our programs, and in 2011 we started what we called Healthy Heights to bring together programming on this topic. The city of Harker Heights is a big believer of holistic health. It all goes back to great leadership in city. We also found that people were interested in this type of programming.
Many things came together at one time to enable us to create this new position. We were able to use funds that the city had earmarked for children's health and safety. In other communities you may see these funds being used for things like crossing guards, but since in this city the school district covers those expenses, the city has allowed the departments to come up with innovative ideas to support children's health and safety with these funds. After an open call for applicants, we decided to hire Destinee, who had already been working hourly for the library and was graduating with her B.S. in community health.
Children's Librarian Amanda Hairton: Our approach to children's services has always been to focus on the general wellness of the child and family unit. We are a Family Place Library, and part of that involves helping families find access to health services. We do outreach to families from the moment of birth on up. After we hit the ground running with Family Place, it seemed like a natural move for us to add health to our programming. Furthermore, we're located right next to a middle school, and we thought there were lots of opportunities to work with them around health and wellness.
Noah (PL): Could you tell me a little about some of the things that the youth health and program coordinator does?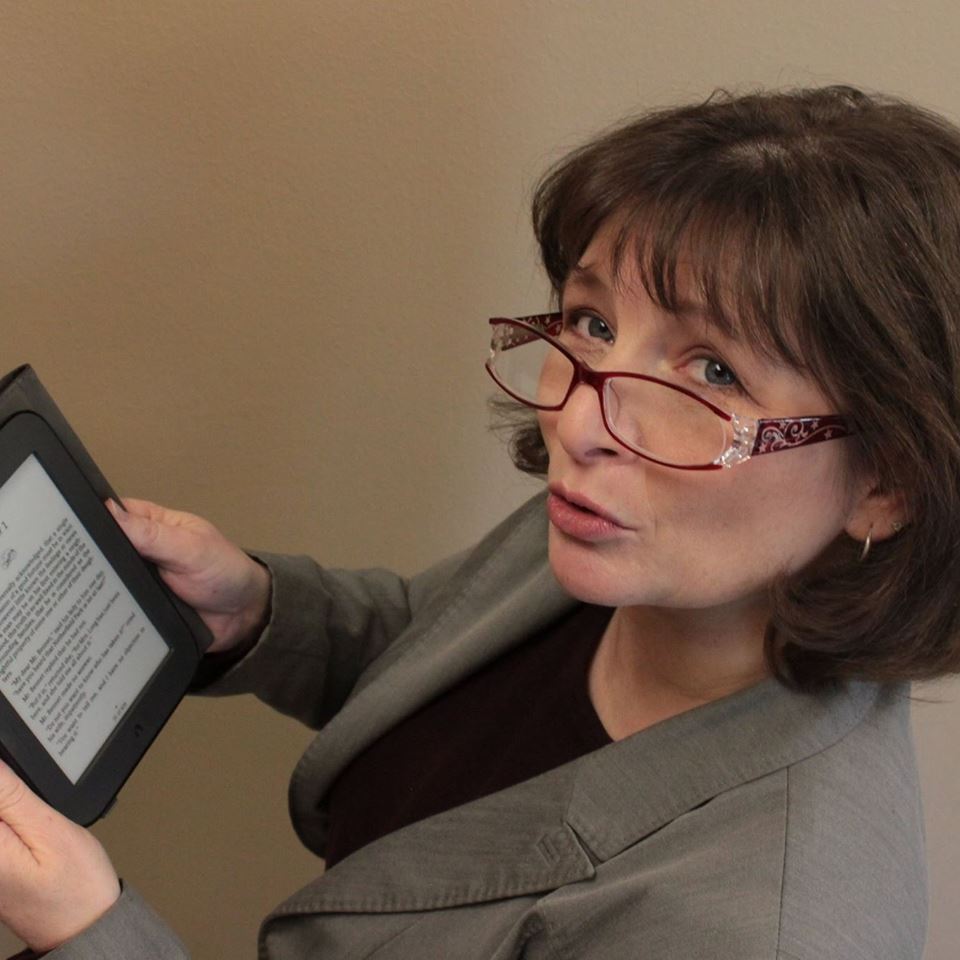 Lisa: Destinee works in three major areas. First is working with after-school teens. Having this position ensures that there is one person our teens see all the time at the library. Second is connecting community resources. Destinee does a lot of outreach to bring in people for programs. And third, Destinee provides advice so that all of our programs (including adult, children's and outreach) can become healthier programs. How can we slip in health in every program we do? For instance, Destinee is a big believer in physical activity, and we're working so that every single program we do includes physical activity for all age groups, if we can and if it's appropriate.
Youth Health and Program Coordinator Destinee Barton: For summer 2019, we're doing a lot of programs with physical activity, including zumba, tai chi, cardio kickboxing, yoga and including healthy snacks as well in the programs. With teenagers, we've found that we need to make it feel like it isn't a program. The key is not making them do anything, but instead trying to get them interested and listening to them.
Lisa: We try to impact not only youth health, but parent health as well. These summer programs are for kids, but we're trying to make them for parents as well.
Destinee: For instance, I worked with Lauren Brown, Mrs. Bell County 2019, to develop a parents' night program that helped families become aware of what their children are doing on social media.
Lisa: Without having Destinee to organize them, these types of programs wouldn't happen. For instance, Destinee did a Thanksgiving meal for the teens. We tried to find the best food in town that we could find and afford, and the teens still talk about it. Over 100 came for that day. We fed and served them, and they were shocked by that. It ended up working really well. We served not only healthy food, but good food.
Amanda: This week is standardized testing at school, and Destinee is working on pressure releases for when they get to the library after school. Because of this heightened stress, they're finding it very hard to cope.
Destinee: This week we're going to be doing some slime programs, bringing in therapy dogs, and also making parfait cups. We don't force anyone to participate but try to set it up so that they get interested and want to participate.
Lisa: We used to give them chips and cookies because we thought that's what they wanted, but Destinee has really shown us that they will eat fruit if we provide it for them and let them choose. The parfait makes it more fun, and they don't seem to care that it's healthy.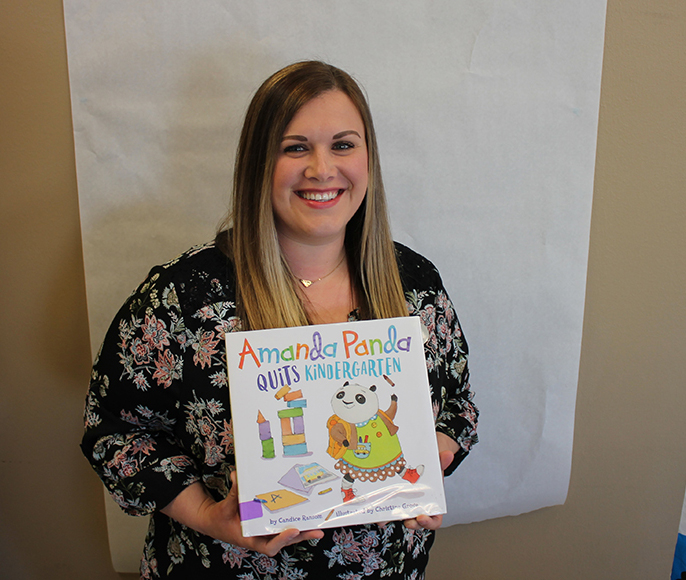 Destinee: The key is not making them do anything, but instead to try to get them interested. At our Valentine's Day program we had had two tables of snacks set up. We had chocolate-covered strawberries and other traditional Valentine's snacks on one table. We also had an "anti-Valentines" table on the other with plain fruit and other snacks that most definitely did NOT look like Valentine's Day fare. Teens appreciated our humor, and they thought it was cool that we gave them a choice. Most picked snacks from both tables.
Lisa: We also try to listen to our teenagers. At one point we thought it would be good to provide tutoring services, but we found out our teens didn't want it. They could get that at school. We found out by asking them that what they needed was homework supplies, so we worked with the Friends of the Library to get those supplies.
Noah: Destinee, could you tell me a story of a time you feel like you had an impact at the library?
Destinee: Last week one of the girls who comes every single day came in, and I asked her "How was your day?" And she said "it's OK." And I asked "Why just OK?" She told me about some of the troubles she had been having in her math class. I told her, "That's not my strong suit either," and I advised her to talk to her teachers to see what she can do to get her grade better, and I told her "I'm going to keep asking you about this." And she said "I really appreciate that. Thank you."
Amanda: One thing Destinee has really been able to do well is that teens see her as their advocate. If something feels wrong, or if they have a rough day, they check in with her and at the end of the day they want to see an adult who cares about them. If Destinee's not here they always ask where she is. They attach to her in ways they don't attach to other staff. She bridges the gap and advocates for them. Even though she's only been in this position for less than a year, they feel very proprietary of her already.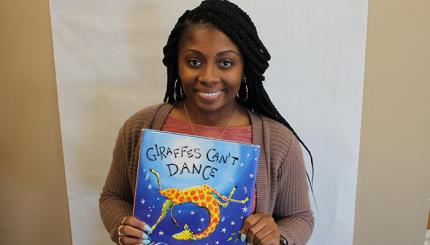 Popular Topics
Community Engagement
Health and Wellness
Job Functions
Resources and Program Starters
Program Evaluation
Audience
Adult
Children / Family
Tweens and Teens