Short Title
Health Programs through Partnerships
A study finds that partnerships were key to San Jose Public Library's successful health programs. 
New research by a San Jose State University scholar finds that most health programs offered by a major U.S. public library system are developed through community partnerships. San Jose Public Library not only works with partners to develop programs offered at the library, they also participate in regional health campaigns. Keep reading to learn how they do it, and to get inspired to try something new at your library! 
Case study: San Jose Public Library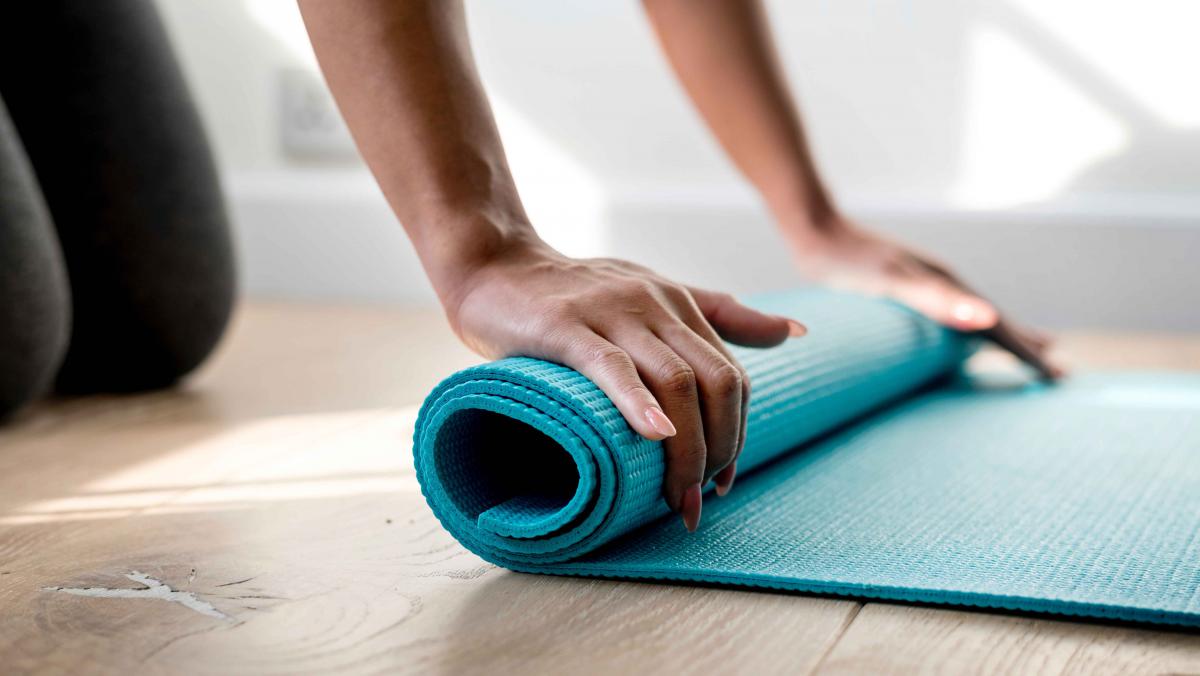 This month I'm taking a different approach to my blog. Instead of highlighting partners libraries work with to offer high quality, impactful health programming, I want to share important findings from one of the first research articles focused exclusively on health programming in public libraries: "Health information programming in public libraries: a content analysis," published August 3, 2018, in Taylor & Francis's peer-reviewed journal Public Library Quarterly by Dr. Lili Luo. 
Luo analyzed the 76 different health and wellness programs offered during 2017 by the San Jose Public Library in California, a library that serves the largest city in Northern California. San Jose has a population of just over 1 million, among whom 34.2 percent are Asian, 32.8 percent are Hispanic, and 26.7 percent are white. Less than half (43.2) speak English at home. 
Major findings from this study include:
"Varying program formats (e.g. workshops, exercises, stories/performances, etc.) helps accommodate diverse health needs and endorse the library's role as an advocate for healthy lifestyles."
 
"To increase program attendance, it is important to consider potential barriers that might prevent the target audience from participating and address them properly."
 
"Inclusive programming is vital to ensure the health needs of different ethnic groups and different age groups are well considered and well covered."
 
"Public libraries can take initiatives to connect the library image with the movement toward a healthier society and thus positively impact people's perception of the library."
 
"Community partners are indispensable in successful programming."
 
"National health priorities can help guide programing in public libraries."
Tailoring programs through partnerships
In other words, don't just offer one type of health program over and over again. Mix it up, and try something new. The health programming offered at San Jose Public Library includes everything from nutrition workshops to vision screenings to an annual bike tour of the branch libraries to yoga classes.
Different things appeal to different audiences. To have a big impact you need to know your community, and partners can help you do that. You may find that there are groups and organizations in your community that spend all day thinking about health needs in the local community: They can help you develop programming tailored to the unique needs of your area.
Indeed, Luo found the library striving to tailor health programming to the unique cultures of the local community. She found that "one of the most frequently offered programs was Mexican Folkloric Dancing Class, which corresponds with the high percentage of Hispanic population in the community served by SJPL." 
Give to get
In addition to partnering with other groups to develop programs offered at the library, the library also actively participates in local health initiatives. Luo writes, "SJPL not only engaged community partners in providing workshops, leading exercises and offering services at the library, but also actively participated as a partner in community-wide health initiatives such as supporting Bike to Work day in the Bay Area (the library invited people to pick up a free Bike to Work bag on that day, and encouraged the public to read more about bicycles and biking by noting relevant library resources in the program announcement)."
In other words, to strengthen partnerships, libraries need to give as well as get. The SJPL gave to support the Bay Area's Bike to Work Day. The library also got new partners willing to do programs at the library.
Remember this in your partnerships: It isn't only about what programs you can get out of your partners; it's also about how the library can be a good partner in regional health campaigns and initiatives. 
What health programming does SJPL offer, exactly?
So, what types of health programs does this urban, diverse library system offer? According to Luo's findings:
52.7 percent focus on "enhancing the public's awareness and knowledge of various health topics such as healthy lifestyle, holistic living, stress management and disease prevention and treatment."
31.6 percent focused on healthy physical activities, like yoga, dancing and meditation programs.
7.9 percent focused on serving people's basic health needs, like providing free summer lunches at the library.
6.5 percent focused on navigating the health care system — by helping people sign up for health insurance, for instance.
1.3 percent focused on promoting health causes, like blood drives at the library. 
The range of programs San Jose Public Library offers illustrates the many ways that public libraries can positively impact health through programming. 
Luo also analyzed the format of these health programs. She found that:
48.7 percent were offered as workshops, such as learning how to build a healthy plate using the MyPlate tool.
31.6 percent of the programs were exercise classes led by experienced instructors.
13.2 percent consisted of providing a service at the library, such as free vision screenings, which were offered at the library during summer 2017.
3.9 percent consisted of story programs, such as a program called Potter the Otter: A Tale About Water that focused on helping parents and childcare providers talk with young children about making healthier drink choices.
2.6 percent consisted of support groups, such as anxiety and OCD support groups that meet at the library. 
Across all program types, Luo found that most were developed and implemented in collaboration with community partners. Some of the partners San Jose Public Library worked with to develop these programs included: "non-profit groups (e.g. Health Trust), health-care organizations (e.g. Kaiser Permanante), government agencies (e.g. Santa Clara County Department of Health), and individuals [who] ranged from scholars (e.g. a professor from Stanford University), medical experts (e.g. a healing family mentor), to certified fitness instructor (e.g. a yoga instructor)."
In past blog posts, I've written about how to partner with many of these groups and individuals. Check out those posts to get started forming these partnerships.
Luo is currently developing a Masters-level course focused on health literacy in public libraries. What continuing education needs do you have in relation to offering health programs at your libraries? Let us know in the comments or email me directly. Would love your feedback!
Popular Topics
Community Engagement
Health and Wellness
Job Functions
Resources and Program Starters
Collaborations
Audience
Adult
Children / Family
Community Members
Older Adults / Seniors
Urban